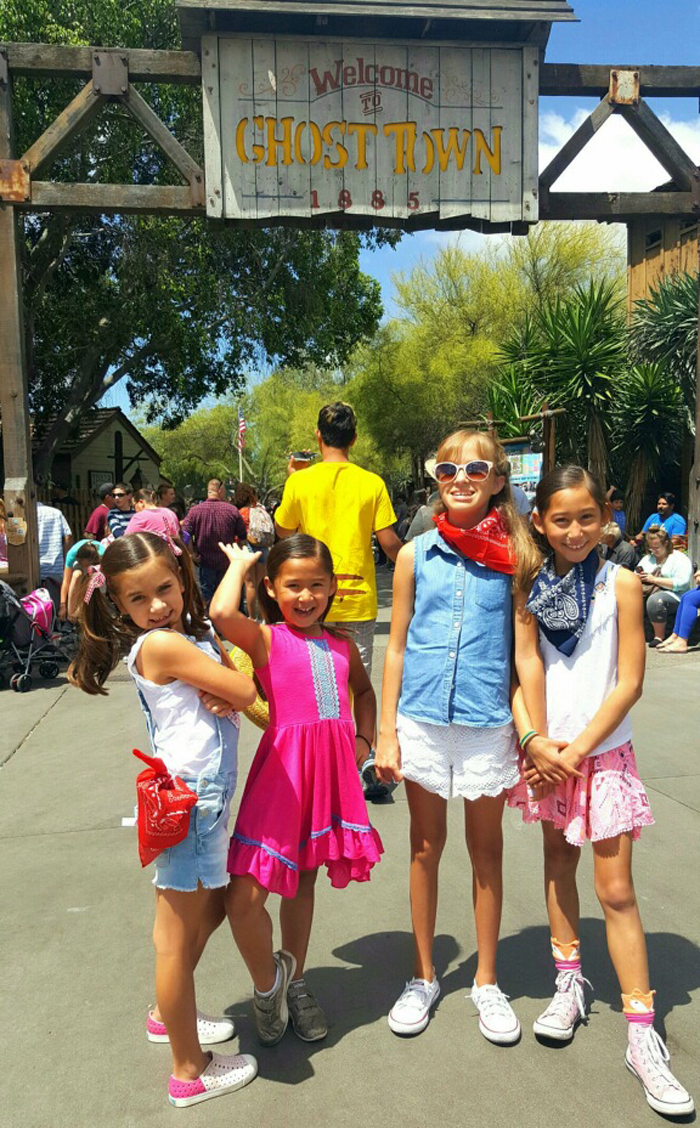 School is out in a few days here in Huntington Beach and besides going to the beach most EVERY SINGLE DAY we like to plan a few fun outtings for our kids.  We love Knotts being just a 20 minute drive from the beach and with so many rides and experiences for our families to enjoy it's at the top of our list of places to visit.  Knotts Ghost Town Alive is open everyday this summer until September 4th so we had to go experience it ourselves to share with you all!  Thank you Knotts for hosting our families! Ghost Town Alive is an interactive experience where YOU can be the star of the show and our kids truly felt like they were.  Check out our day, the kids were running all through town delivering messages, helping the sheriff capture the bad guys, learning at the old school house and more…
This sweet character captured the attention of these cuties and asked them to deliver a message for him to Town Hall.  They were so excited to help out.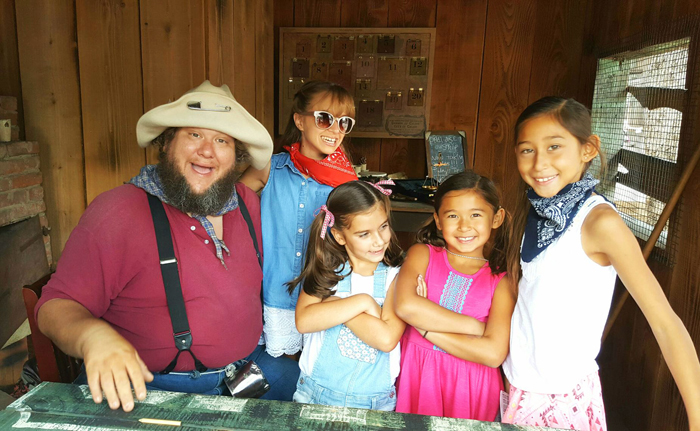 On the way we had to stop and practice their shot at the ol' shooting gallery of course.  You never know when you might run into one of the bad guys…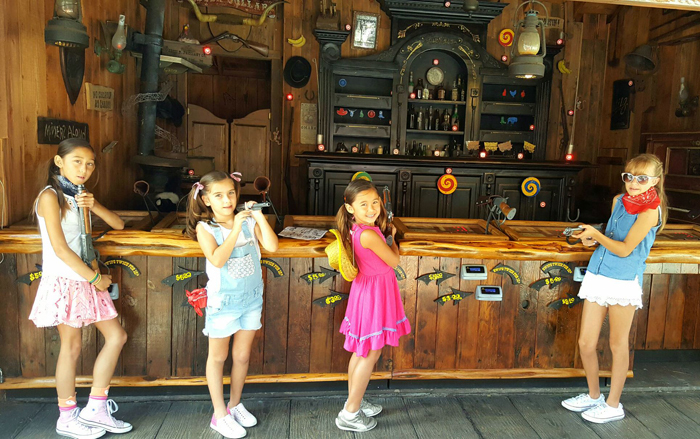 Isn't this old water pump so great?  We stopped here for awhile cooling off and getting ready for our next adventure.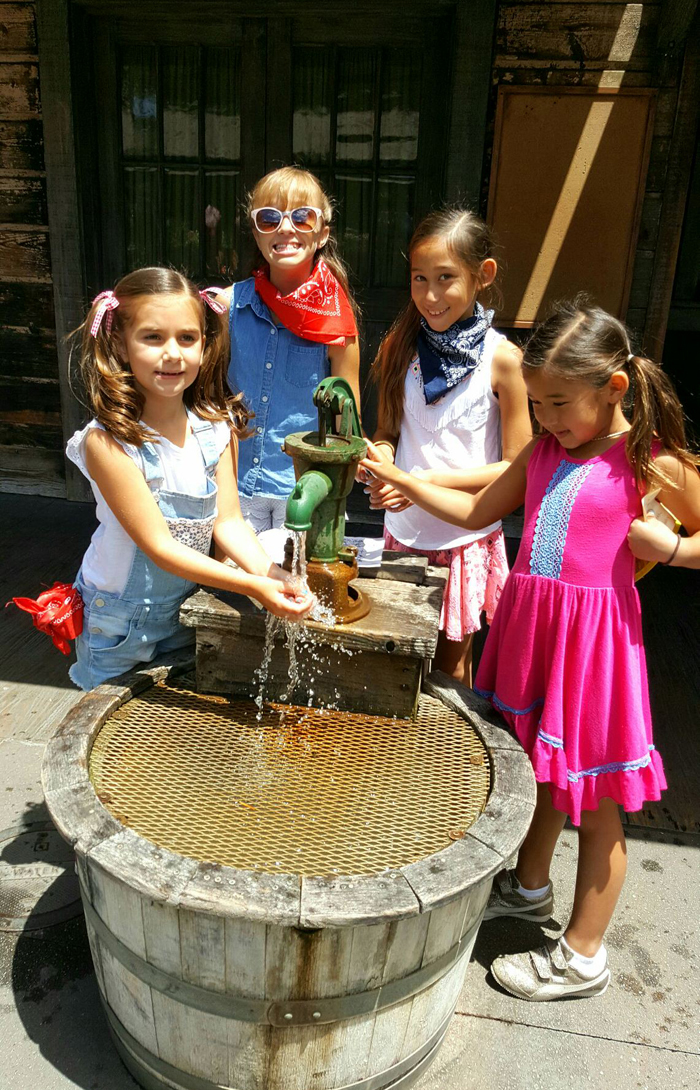 We got side tracted from delivering our note for good reason.  The sheriff wanted to make Kate an honorary deputy…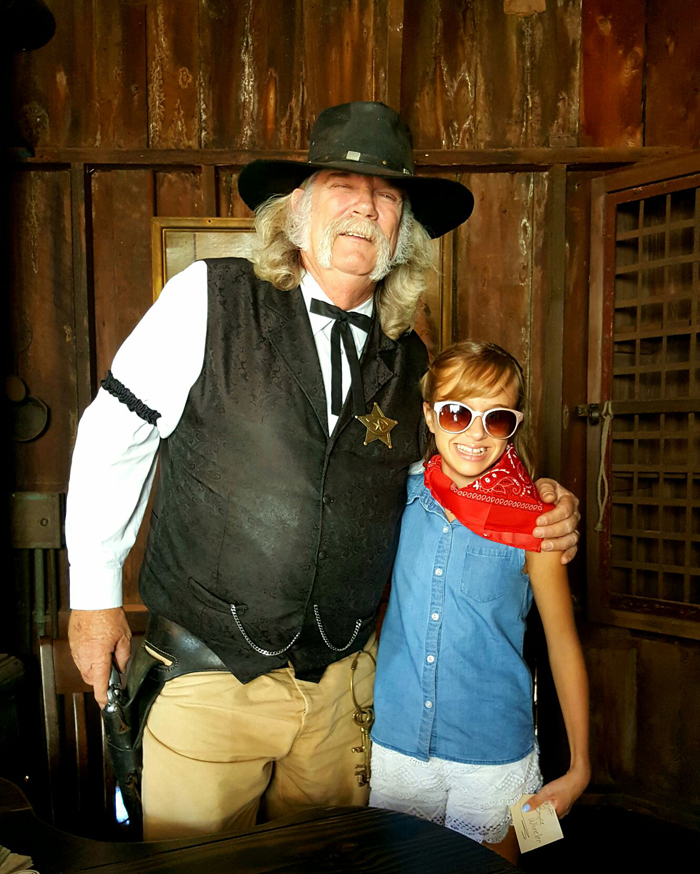 And he needed these little artists to help sketch some of the bad guys he was hunting…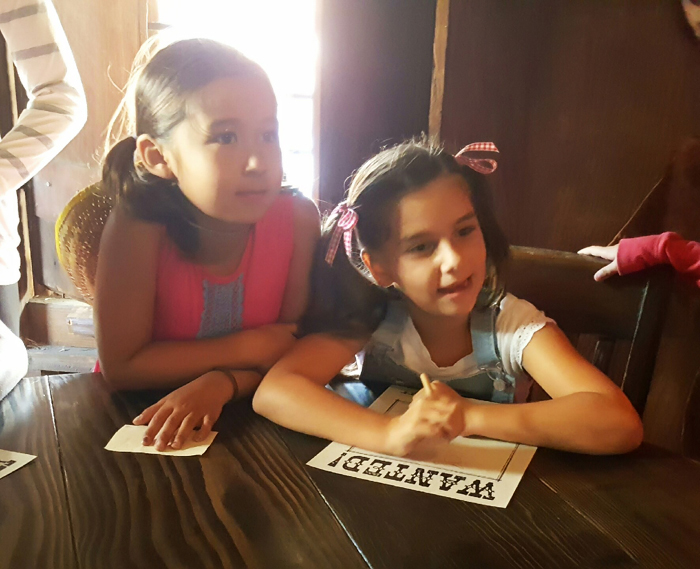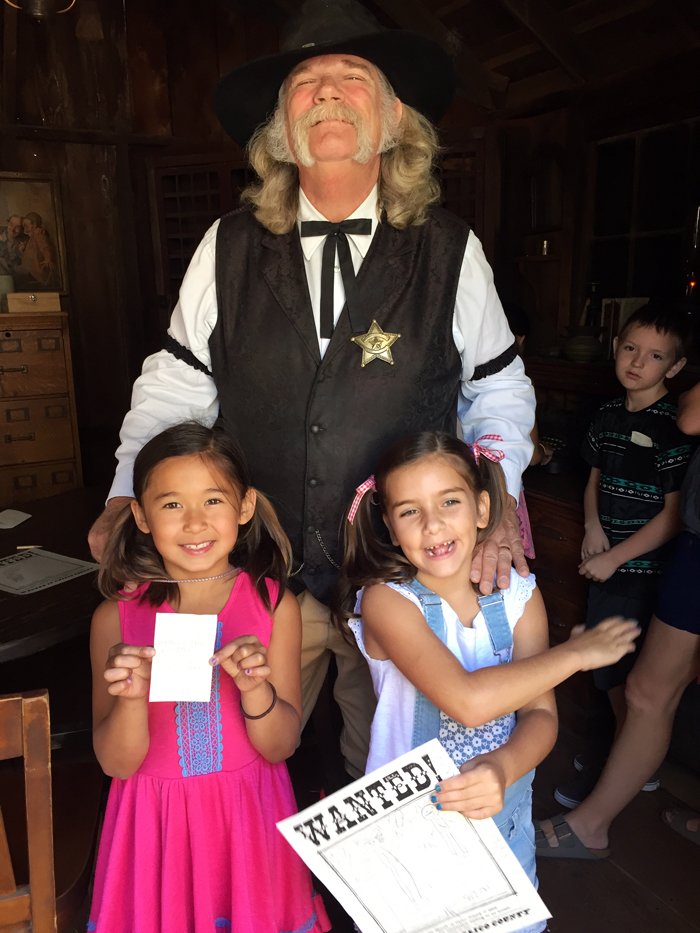 We made it to Town Hall just in time to deliver the note.  Then the girls wanted to check out the old school house.  There was a sweet teacher inside the beautiful red school house that taught the girls some cute lessons.  Lottie even got to sport the dunce cap for a few minutes.  Naughty Lottie haha.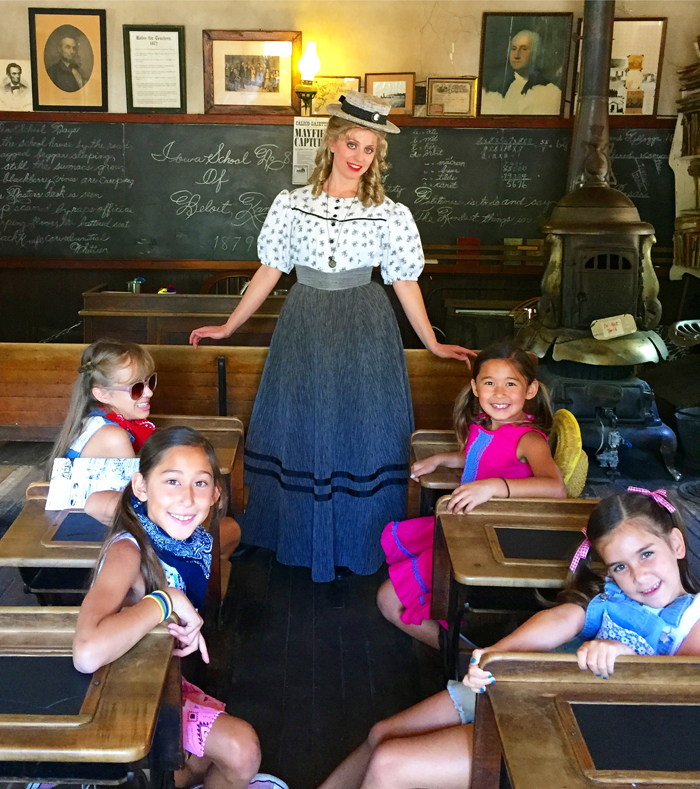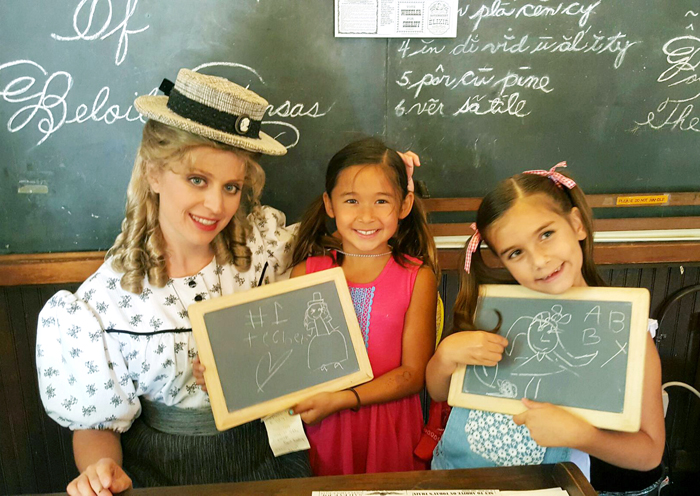 Calico also hosts a Hoe Down where you can square dance the night away.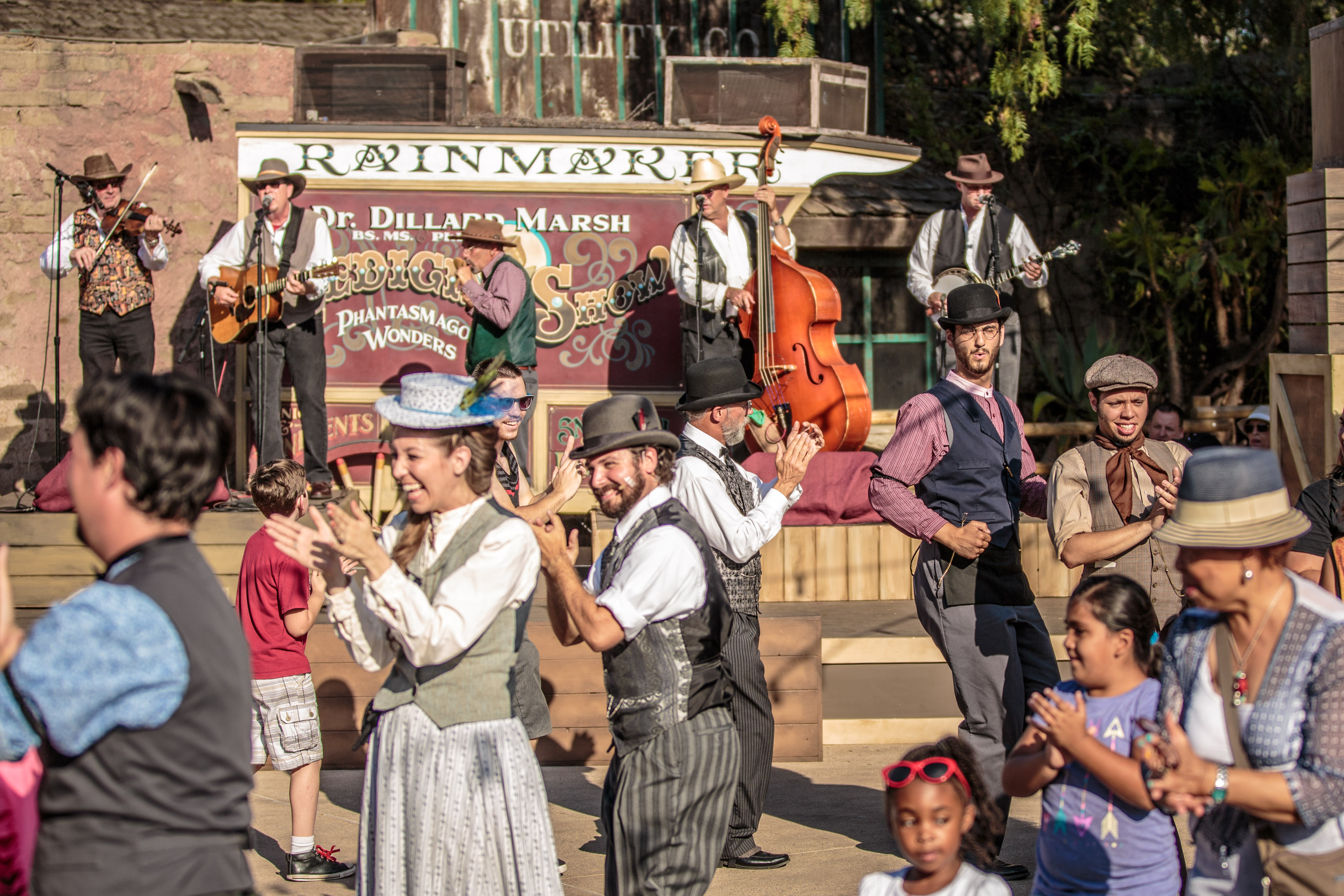 Don't miss the show at Bird Cage Theater.  These dancers were amazing the show was hilarious!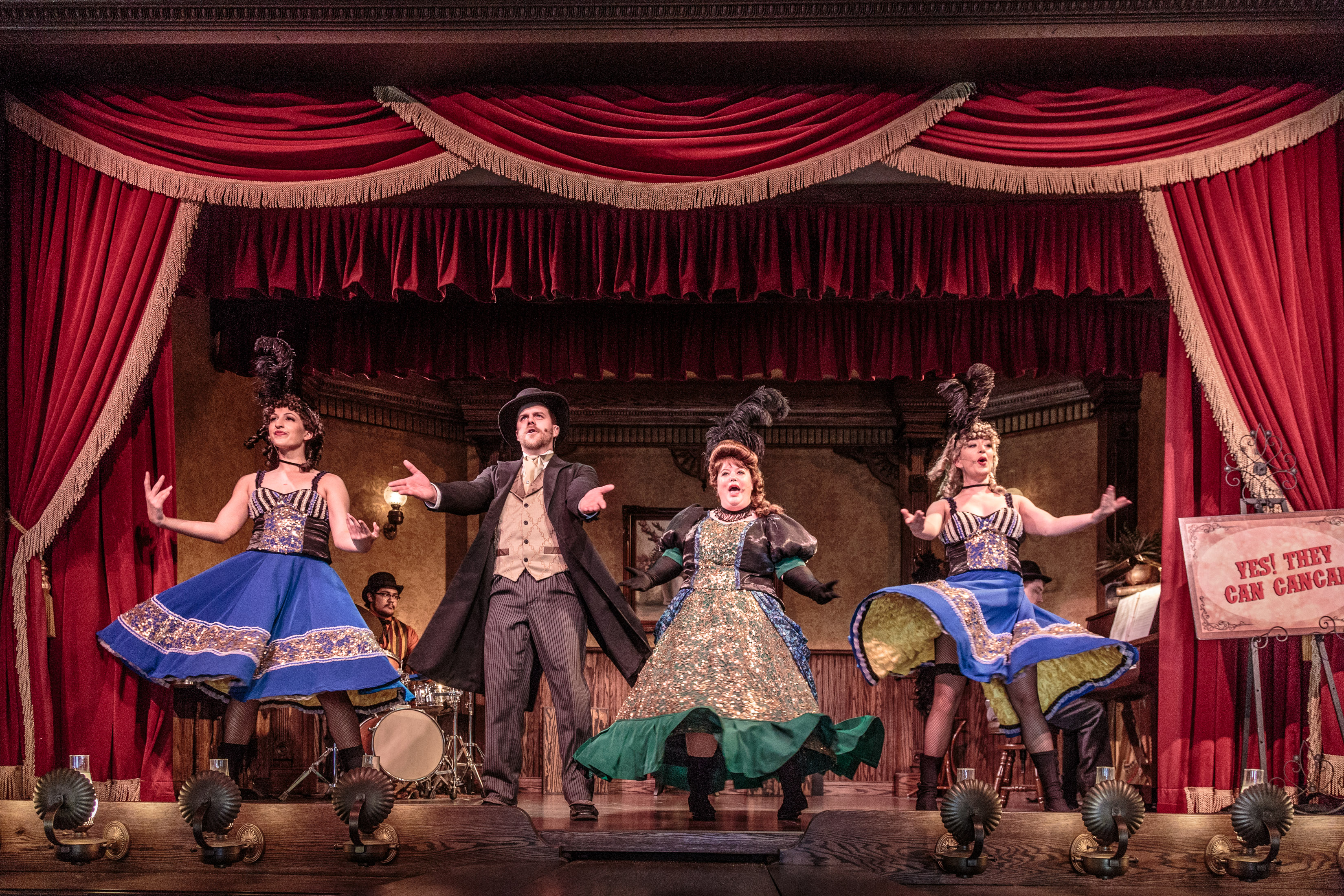 The girls waited all day for these magnificent treats!  The cotton candy and Churro Sundaes were the cherry on top of our fun day of Knotts!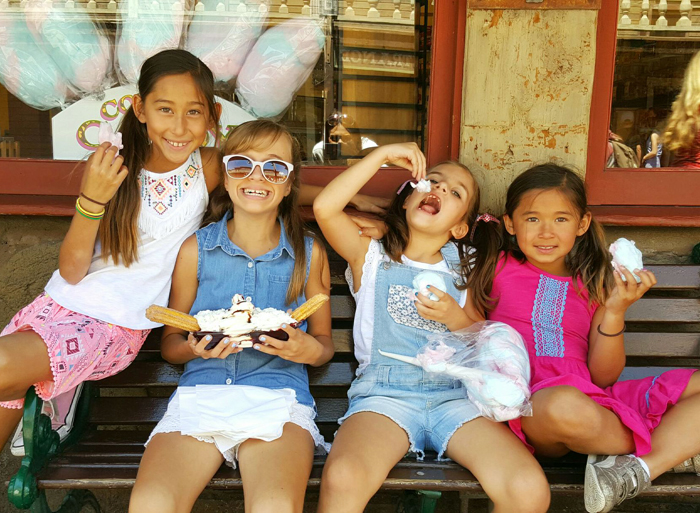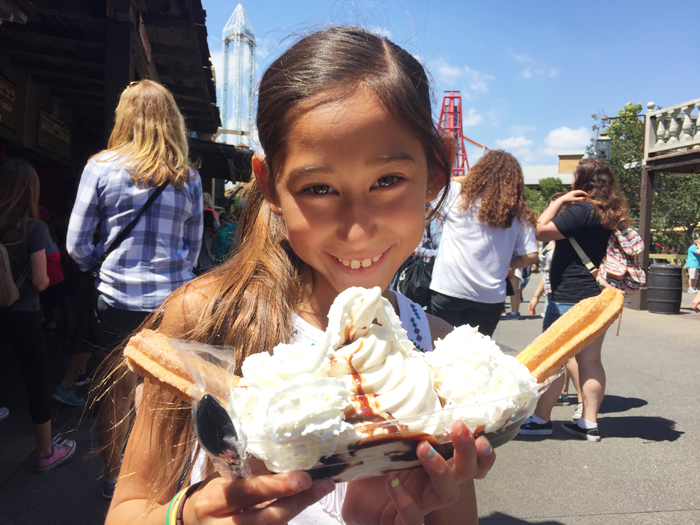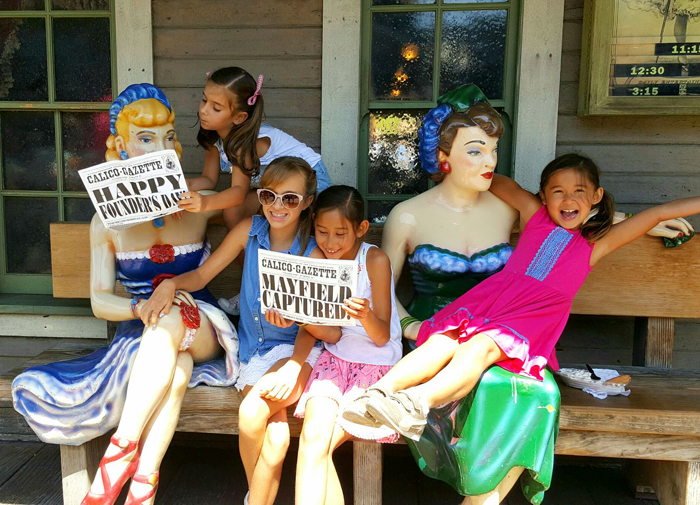 We had the best day at and can't wait to go back!  Check out a little video of our day HERE.  Next time we are getting mustaches put on at the Barber Shop!  What are your favorite experiences at Knotts Ghost Town Alive?  Let us know in the comments!
XO, Michelle