The Skoop by Nekter
You all know how much we love Nekter Juice Bar.  It's our favorite healthy splurge in Huntington Beach as you can see HERE.  We crave it and our KIDS crave it!  Who would have thought this place could get any more delicious!  Now introducing the SKOOP by Nekter! The base for this dessert is creamy cashew milk and clean, plant-based ingredients. It's dairy-free, gluten-free and soy-free. We were thrilled to be apart of their launch at Nekter headquarters and can't wait to share our fun experience.
We fell in love with all the walls at Nekter, they are filled with images that inspire you to live life happy and healthy.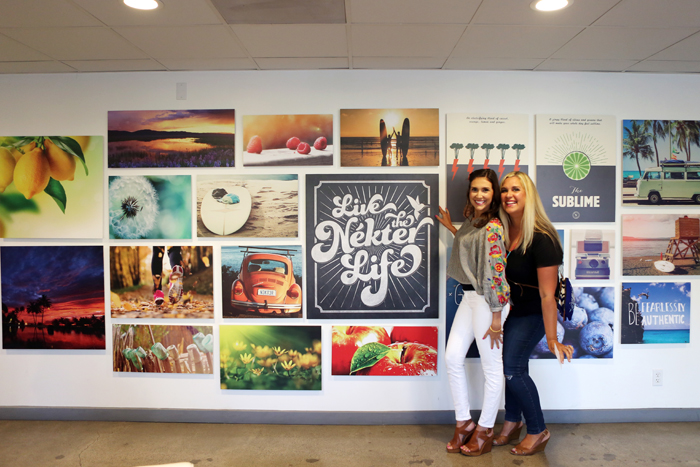 The party was lively and everyone was so excited to try out their first SKOOP.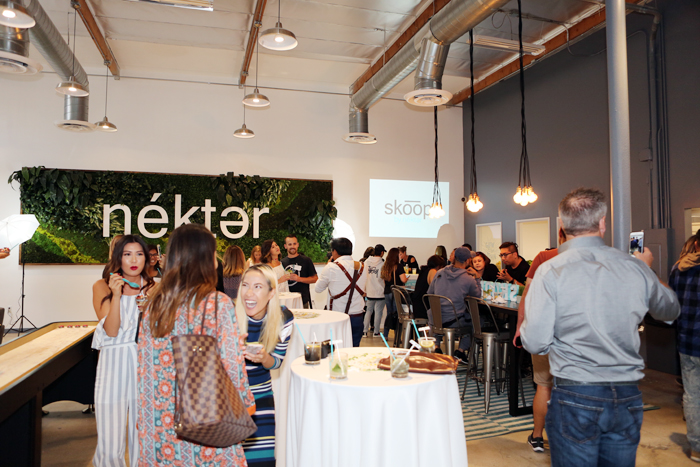 Nekter introduced us to chocolate and vanilla SKOOP flavors.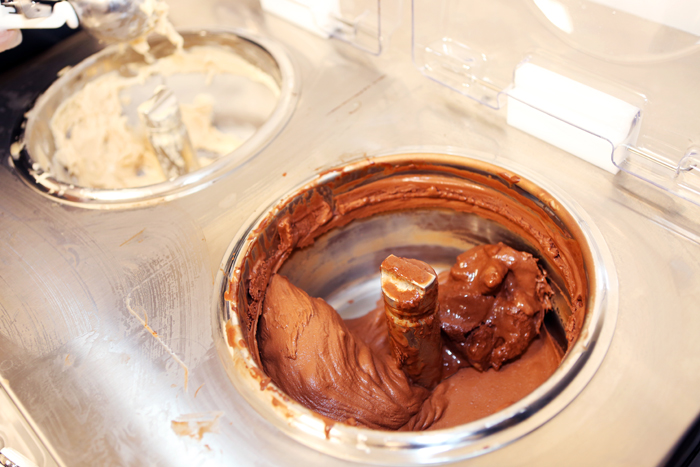 Mr. Chaddy Warwar served me up the creamiest vanilla ice-cream ever.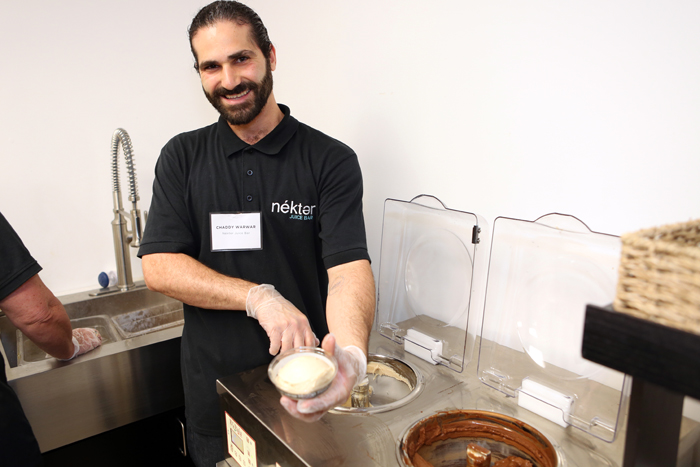 I covered it in fresh fruit and chocolate drizzle. My first bite was of heavenly vanilla with a hint of cake batter flavor. It was icy and creamy like the perfect blend of icecream and gelato.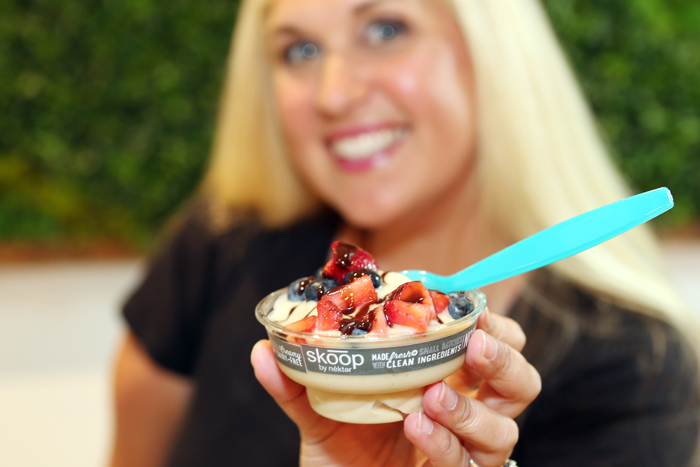 Jamie got the most popular chocolate!  This tasted like a cold chocolaty frosty.  The coconut crunch on top was the cherry on top for this sweet treat.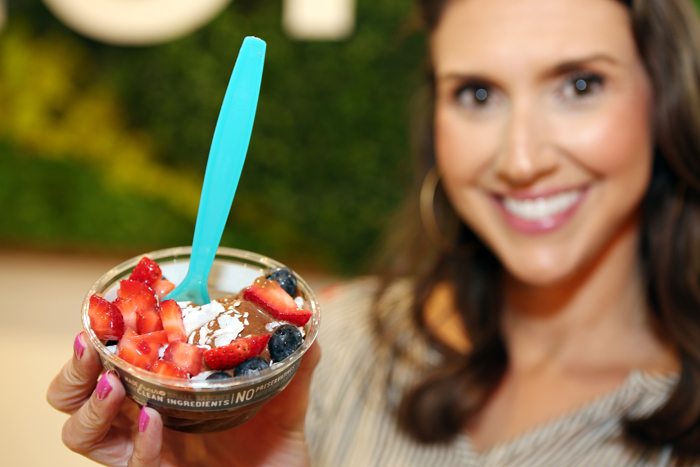 We got silly in the photobooth with the visionary Alexis Schulze and our new friend Emily who was serving us this delicious creamy goodness all night.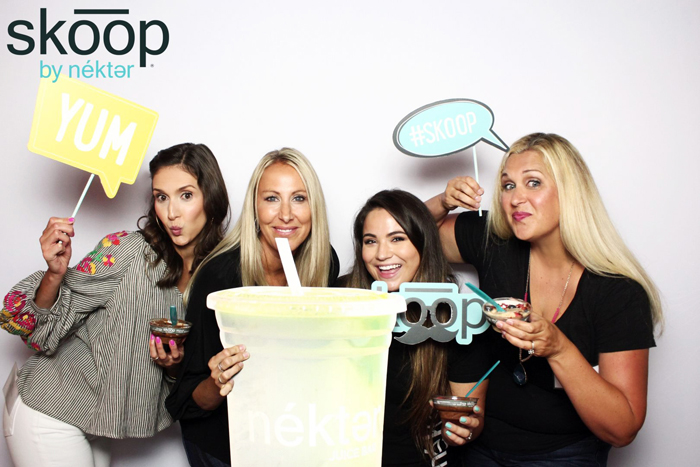 Now you must try this for yourself!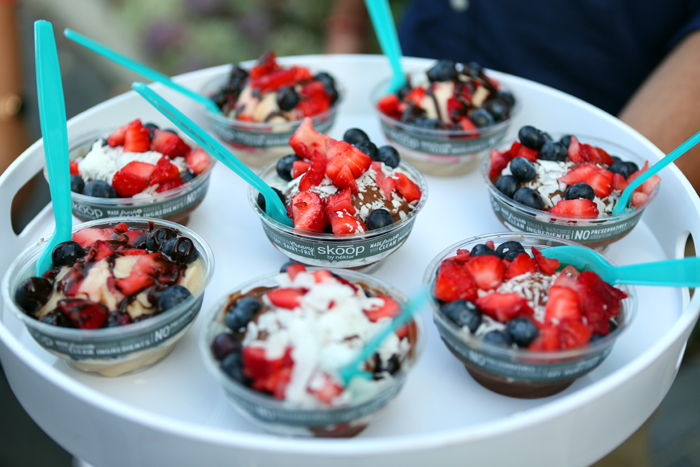 And the best news is that you can try out SKOOP for FREE THIS FRIDAY JUNE 9th from 6pm until close at a number of locations including the SEACLIFF HUNTINGTON BEACH location!  We will be there and hope you will be too!
Thank you Nekter Juice Bar for hosting us.
XO, Michelle