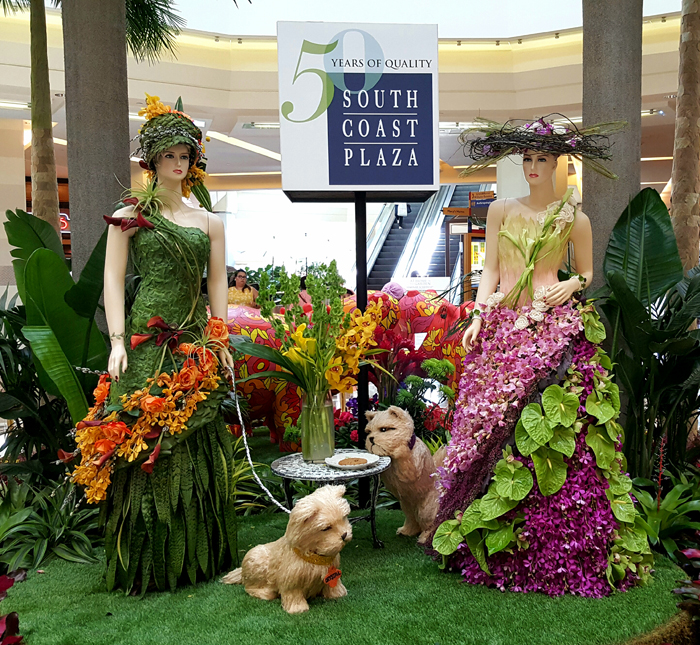 AT HOME IN THE GARDEN – South Coast Plaza
It's South Coast Plaza's 50th Anniversary and they are celebrating with a year of fun events the whole family can enjoy.  From April 27-30 they are hosting an amazing At Home in the Garden show.  Crystal Court is filled with spectaculer displays from local garden centers and other venders throughout the mall.  We had so many favorites, you will have to go check them out yourselves!
There are so many childrens activities your kids will LOVE!  These are scheduled for this coming Saturday and Sunday the 29th and 30th.  Plan your day with THIS calendar of events.  As you can see little Lucy really had the best day participating in all the fun.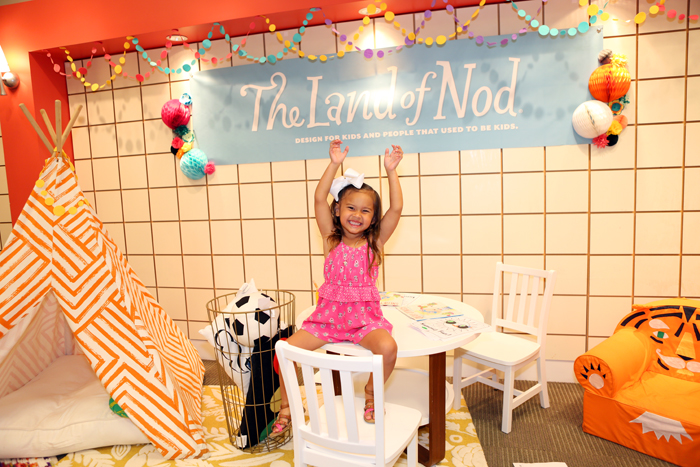 The Land of Nod teamed up with Nekter Juice Bar to present this whimsically cute storytime lounge.   Here kids can relax, color, play and enjoy the reading of the book Sneaky Spinach written by the owner of Nekter Juice Bar Alexis Schulze.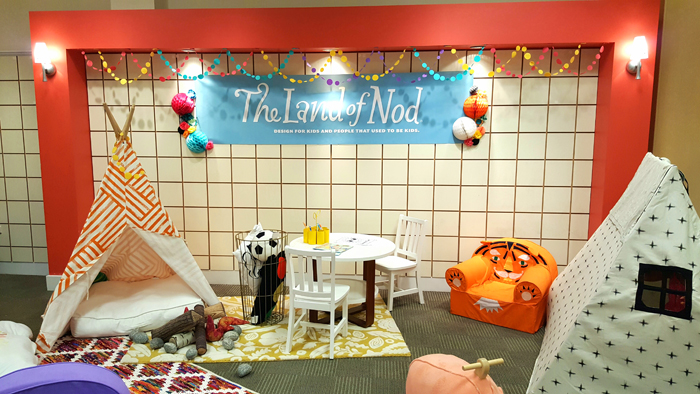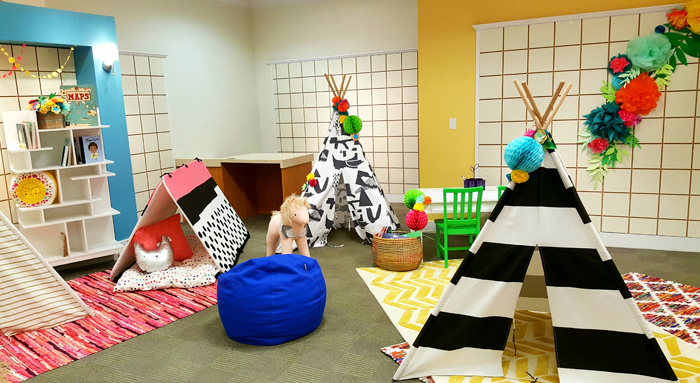 During storytime kids will get their very own complimentary Nekter Juice drink.  Lucy loved hers and chose a purple chair to match her smoothie.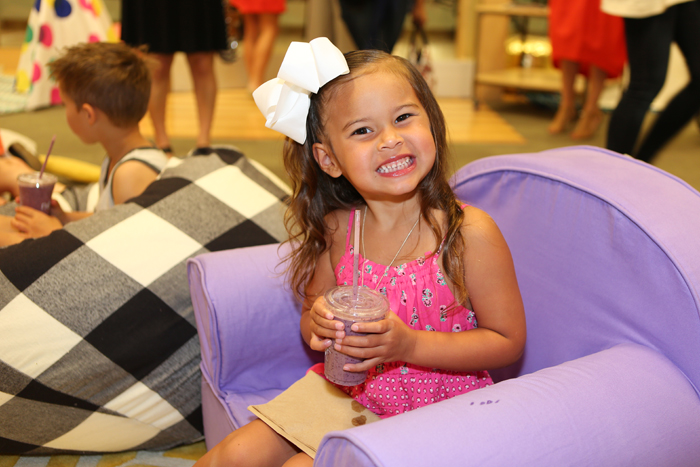 Kota even got in on the action and loved his very first smoothie!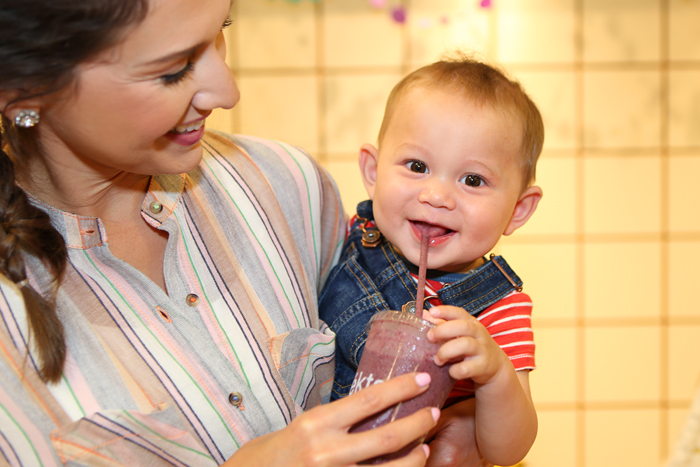 We were priviliged to hear a reading of the book Sneaky Spinach from the auther herself Alexis Shulze.  It was the cutest story inspired by the sneaky spinach you can order at Nekter to make your kids smoothies even more healthy.  You will love this sweet book.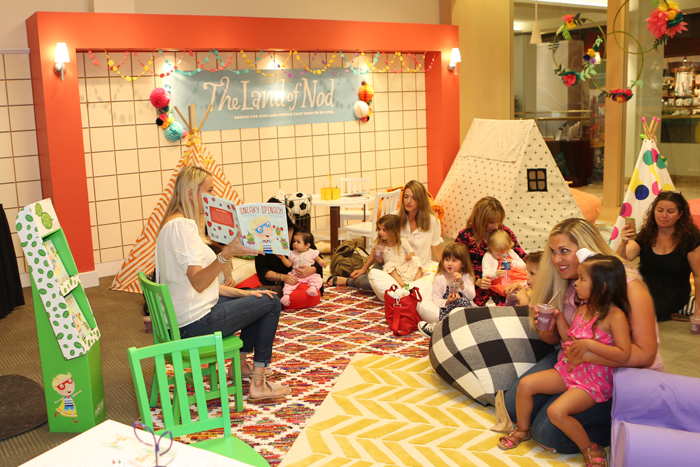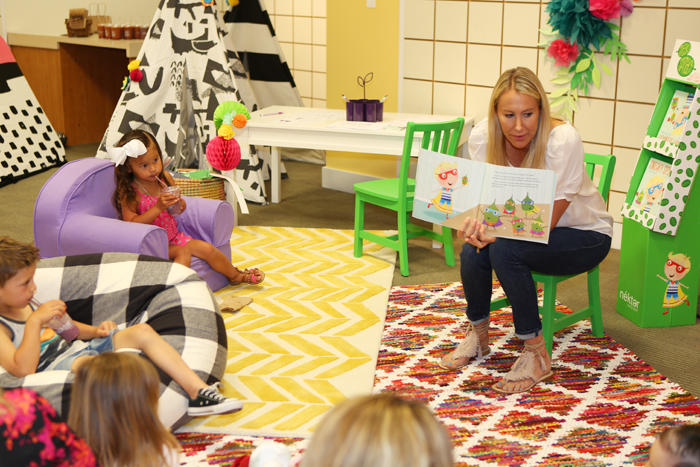 Lucy loved Alexis!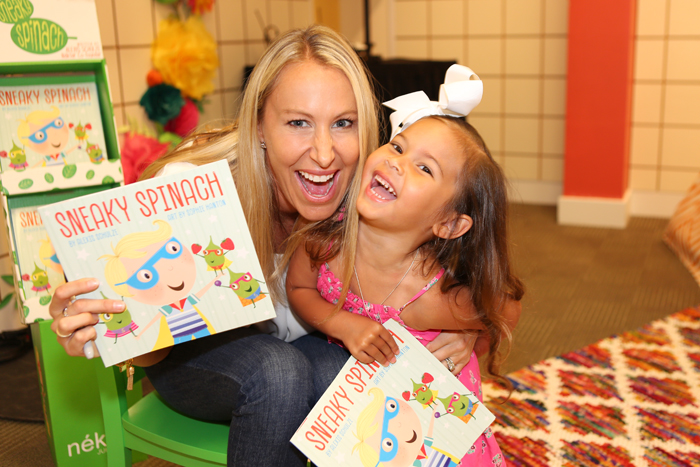 Jamie and I loved getting to know this amazing entrepreneur turned author!  She is truly an inspiration to all women and is talented in so many ways.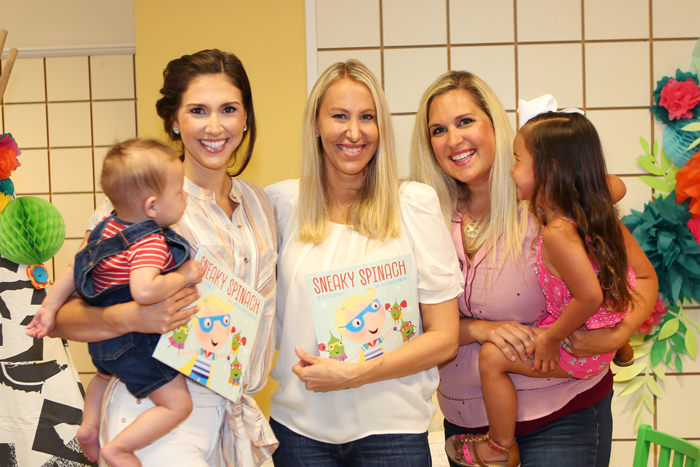 There was a little more lounging in the Land of Nod VIP room, loving on all the variety of bean bags and fun chairs.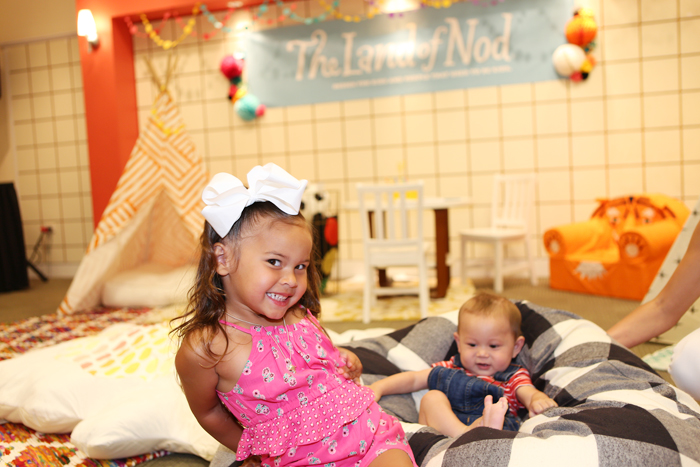 Lucy is a sucker for rocking pigs.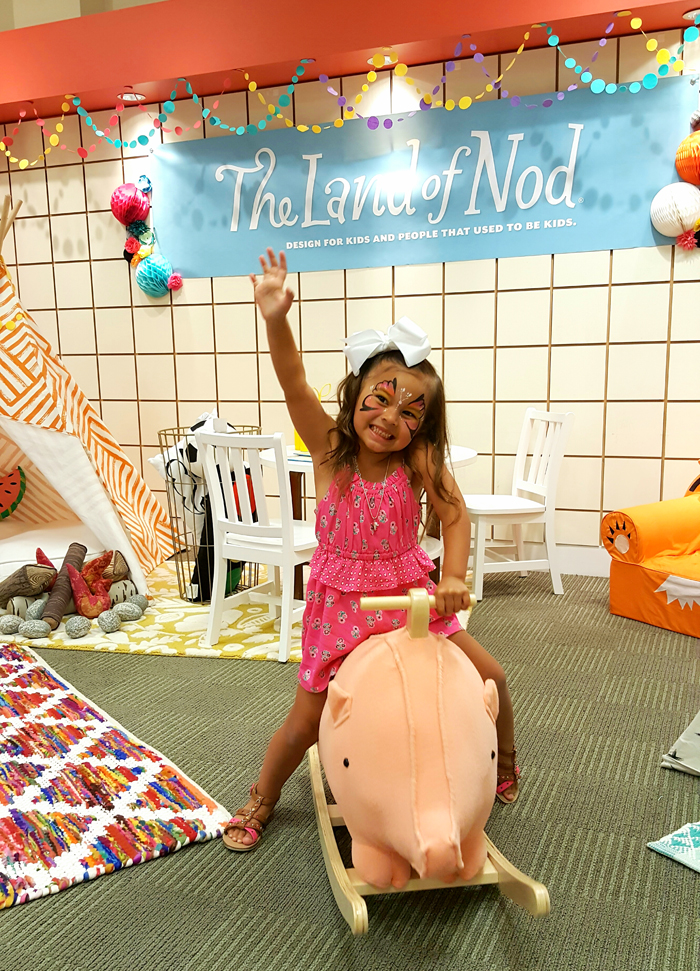 We were melting over this tiger chair!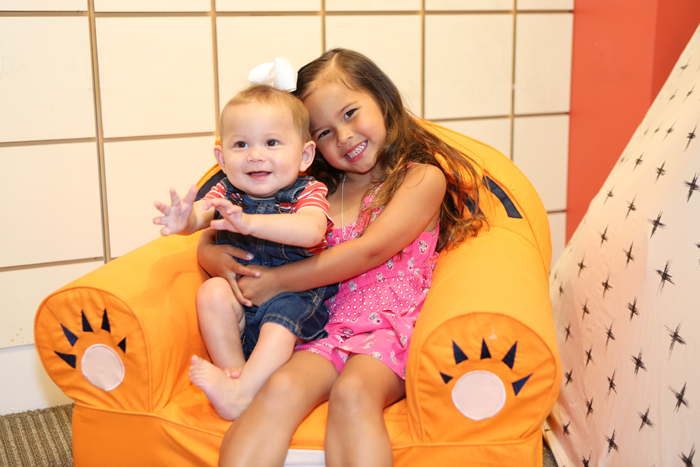 The activities lounge is decorated so cute and filled with the sweetest staff members that made all the kids feel so special.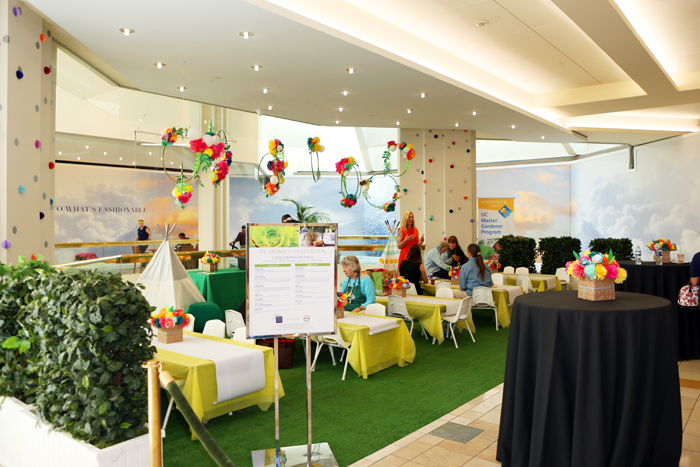 Lucy was so lucky to be able to experience and create so many things.  She really had a blast.  Here she is making her abstract flower art…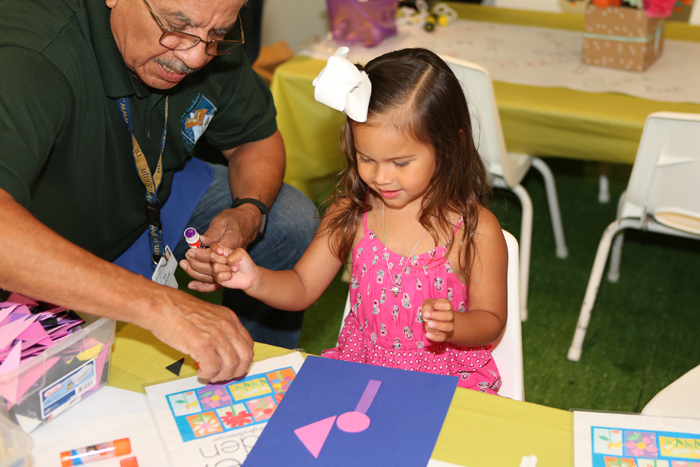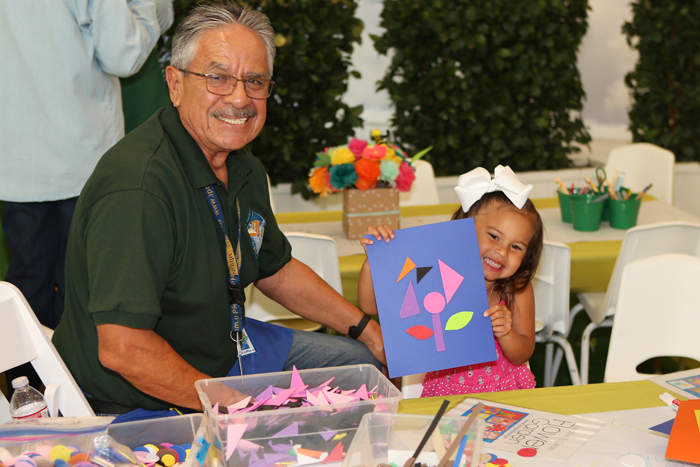 The face painter was amazing.  Lucy wanted to fly like a butterfly.  Her smile says it all.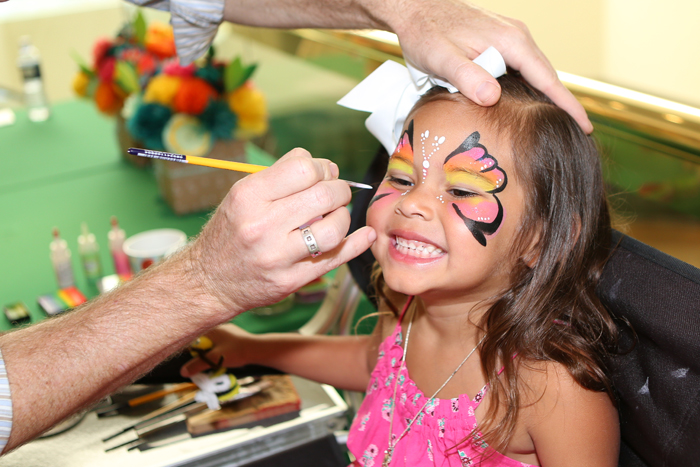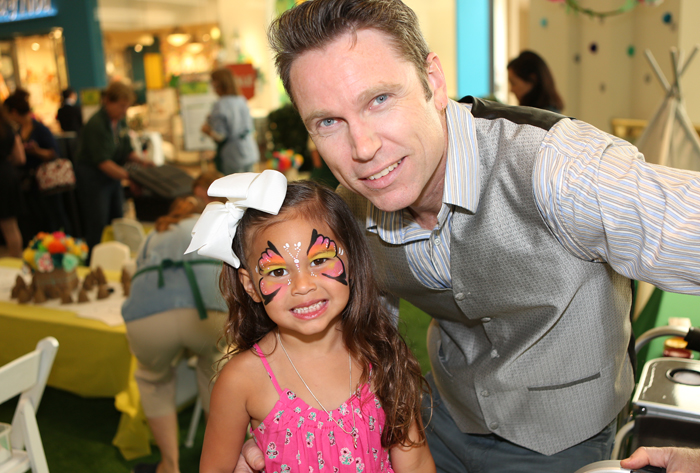 Check out cute baby Kota with his dinosaur painting!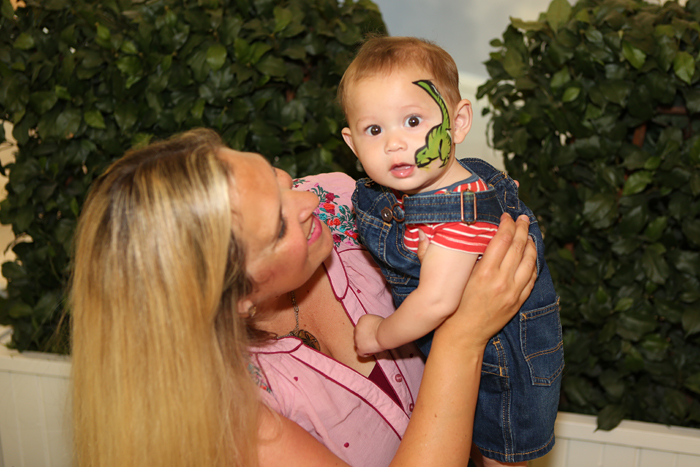 A little more crafting.  Loved this piece of art Lucy did of wishing flowers.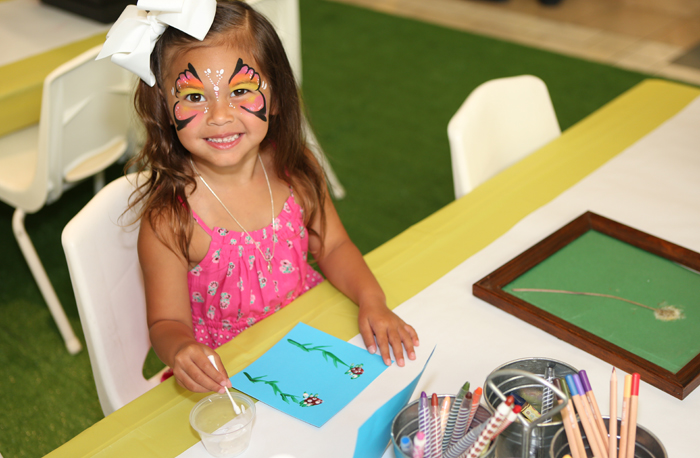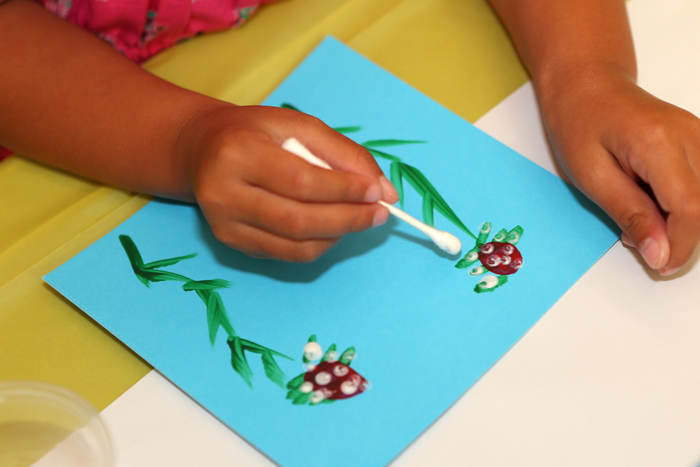 I think Lucy's favorite activity was checking out seeds, and other cool objects through the microscope.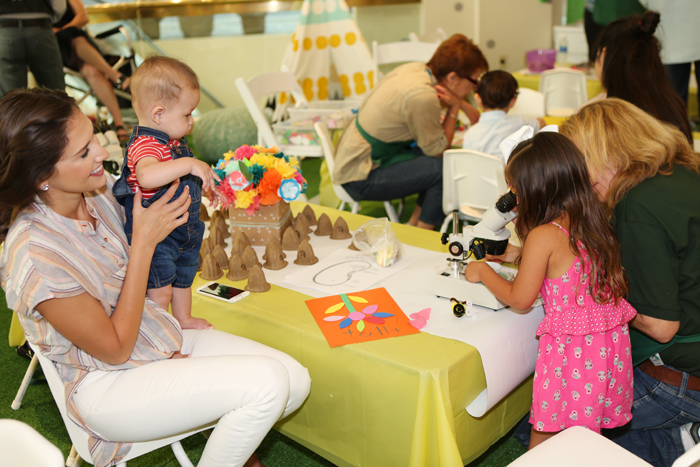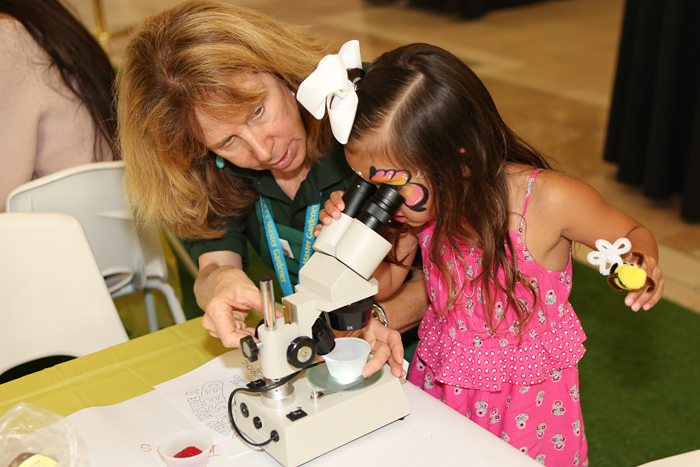 We got to get our hands dirty and play with ooey gooey worms that wriggled through our fingers.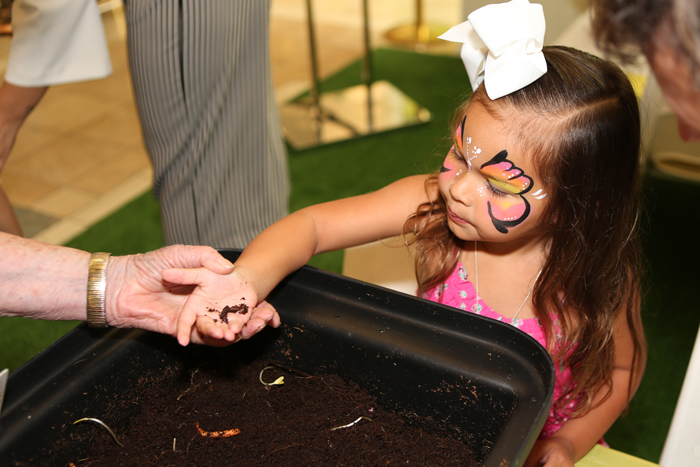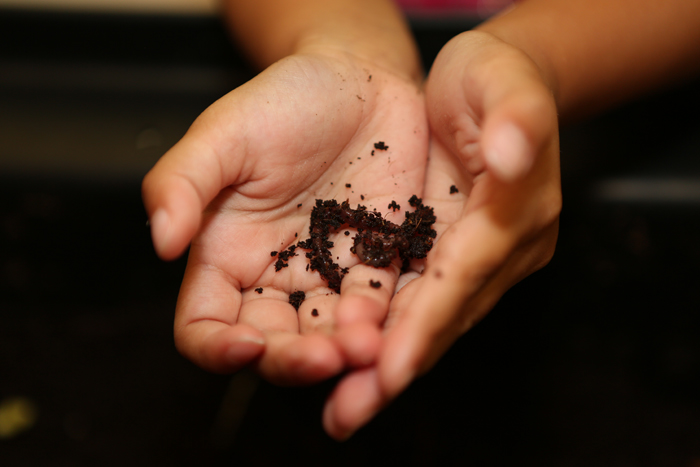 Lucy disected a seed and then created a seed growing bag to hang in our window.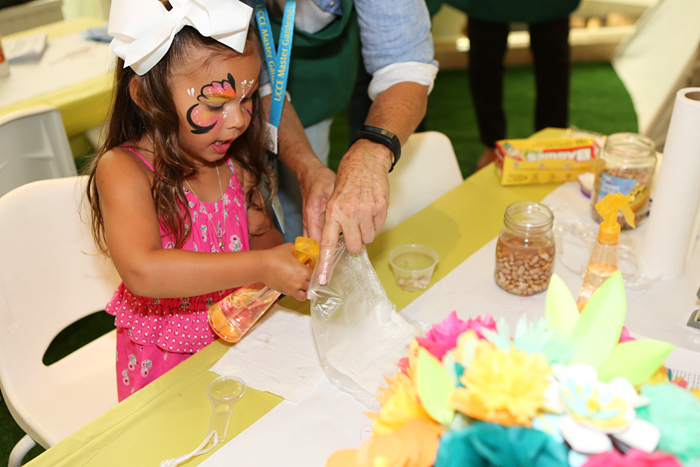 Last she made the most adorable little bee finger puppet.  These are just some of the crafts that you can participate in this weekend.  There will also be a balloon man, prehistoric pets to touch and more.  Be sure to check the times for events HERE.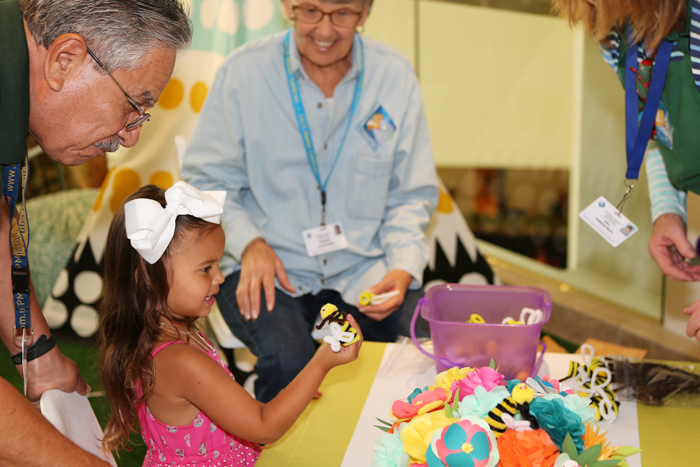 Before heading home we had to check out Land of Nod's personal garden display.  Our kids would live in this garden if they could.  Jamie was eyeing this cool spinning chair, and I know my kids would love to spend all day in this dome.  We were definitely inspired.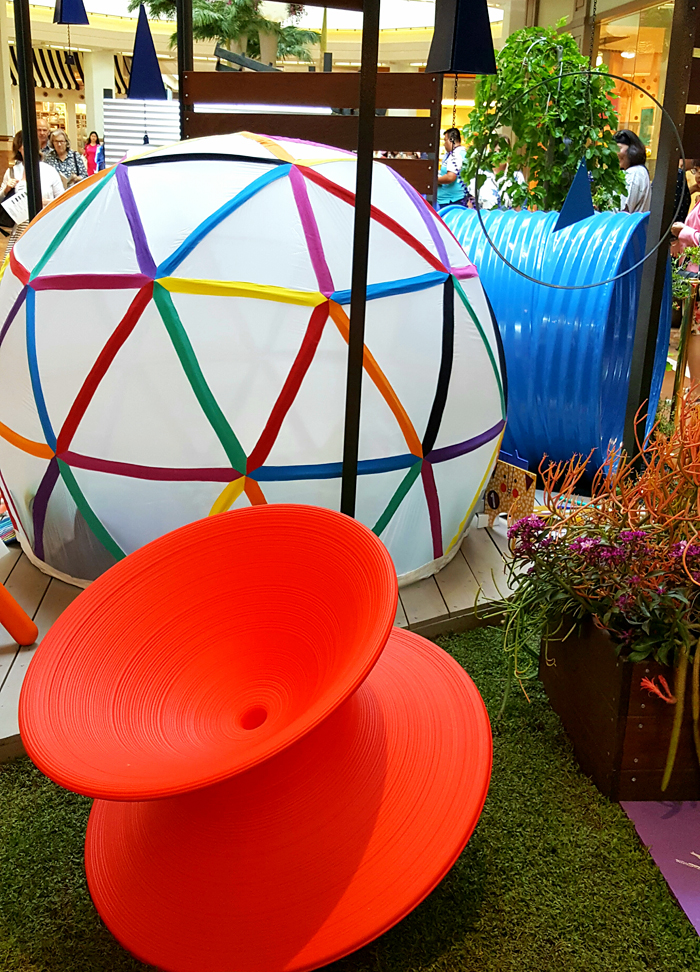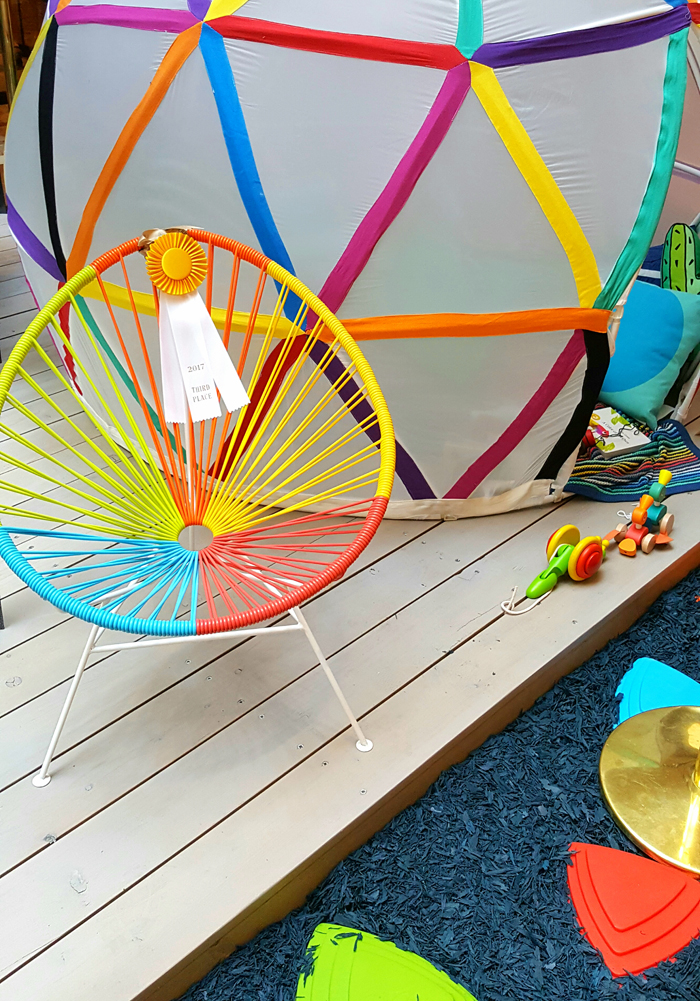 Here is our little butterfly in her beautiful butterfly garden.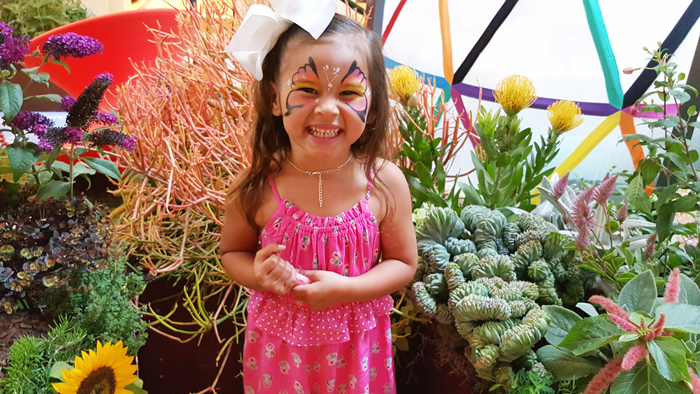 We hope you all make it over this weekend to the At Home in the Garden – South Coast Plaza event.  There is so much more we weren't able to show you like the live gardens and beautiful garden furniture displays.
Thank you South Coast Plaza for the sneak peak.  We had a blast!  Can't wait to share more of the upcoming childrens activities South Coast Plaza will present this year.