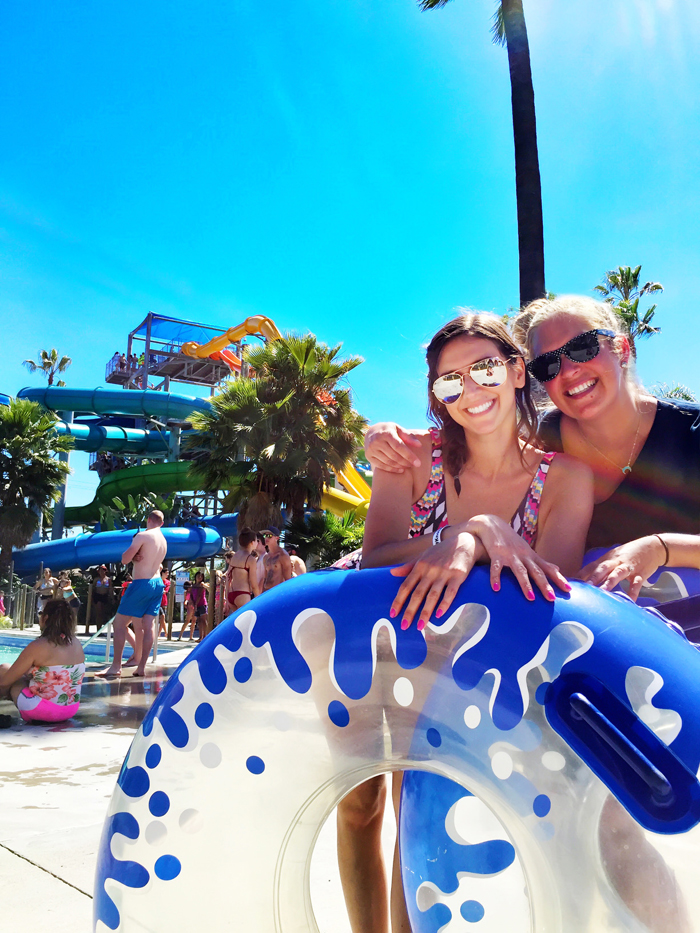 Summer is coming and we are so excited!  Knott's Soak City had their grand re-opening this past Saturday and we were lucky enough to be able to be there for all the excitement and test out their new waterpark expansion! This was the first time for some of the HB Littles to visit a waterpark and us mommies were so excited to share this new world with our kiddos.  Season passes are only $117 with NO blackout dates and are good for BOTH Knott's Berry Farm AND Soak City.  With prices like this we will be able to enjoy Soak City all summer long.
Check out these cuties ready to ride the slides at the LARGEST WATERPARK in the OC!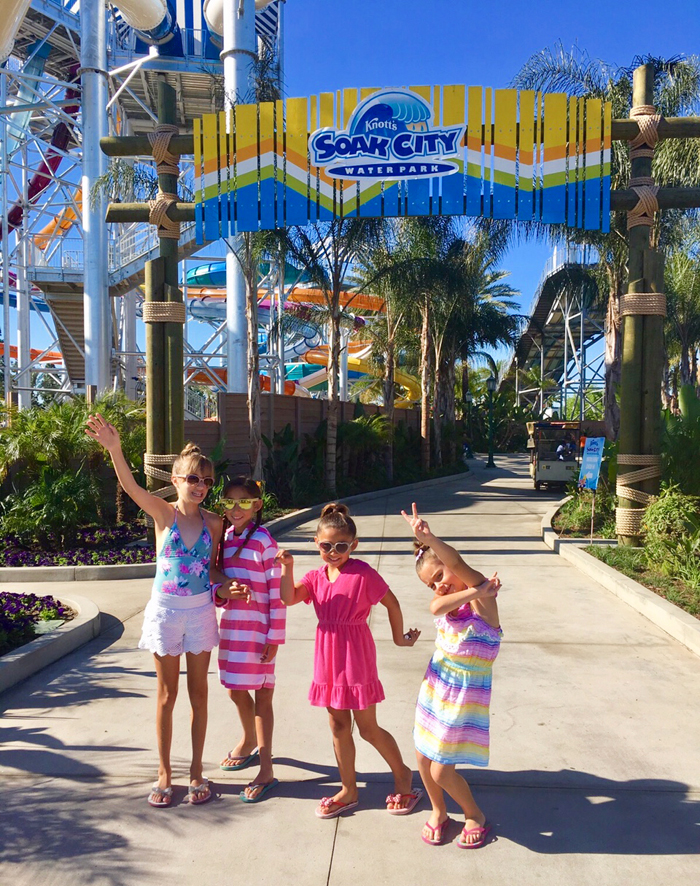 Here is a drawing of the new expansion at Soak City.  These slides are so bright and colorful and have added a new element of excitement to this already fun park.  Our kids have never thrown off their flip flops and lathered on sunscreen so fast as to get on these new rides!  Check out the Wedge and the Shore Break towers…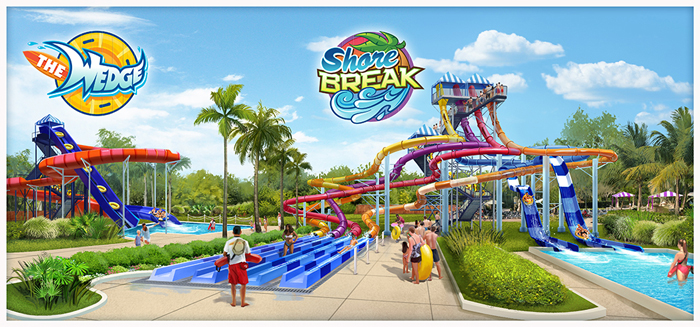 Snoopy and the Mayor helped participate in a small ceremony announcing the new slides, new cabanas, beautiful landscaping and newly renovated Longboards Grill.  
The most exciting part was the ribbon cutting.  As soon as snoopy cut the ribbon we ran to explore all the new rides.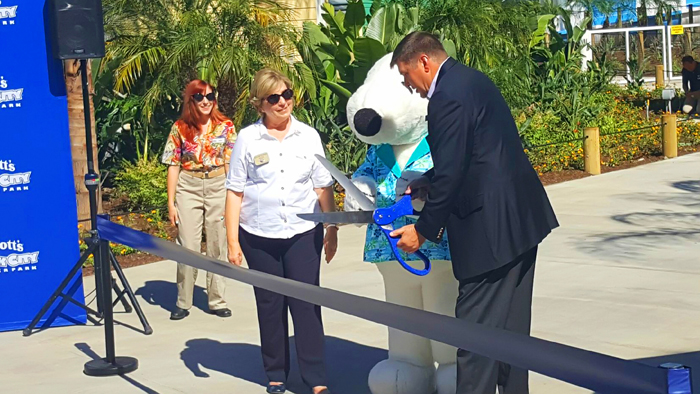 SHORE BREAK TOWER
We forced our children to stop and smile for this picture in front of the Shore Break tower because yes, we are THOSE moms.  haha.  As soon as our phones could snap this pic our kids had vanished and were all in line for thier favorite new slide.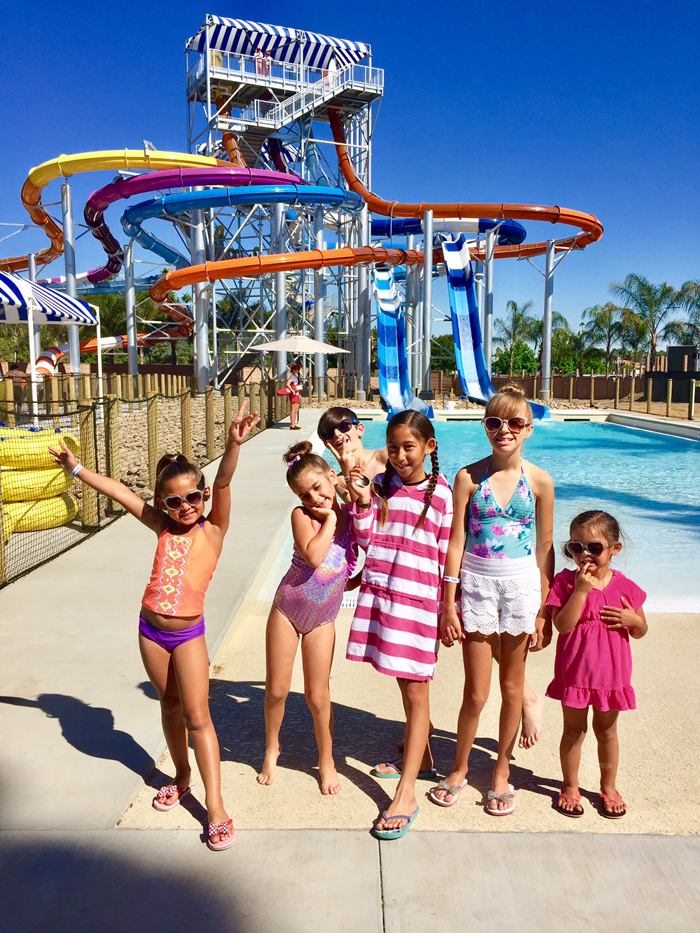 The Shore Break tower is over 7 stories high and inlcludes 6 different waterslide experiences.   Our kids opted for the new tube slides while our daredevil hubbys ventured off on their own to the Aqua Launch chambers that drop you into a vertical freefall through a series of loops and curves.  Yea… we didn't want to steal that experience from them so we steered clear of those rides.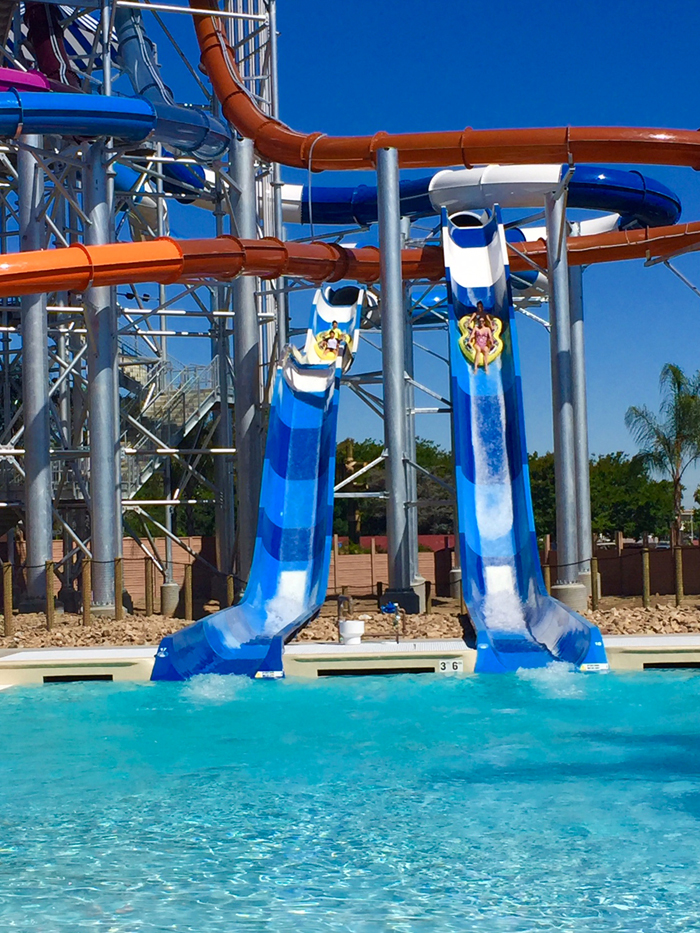 Here is Maddy and her cute cousin Kyle after their first ride.  So many happy memories made this day!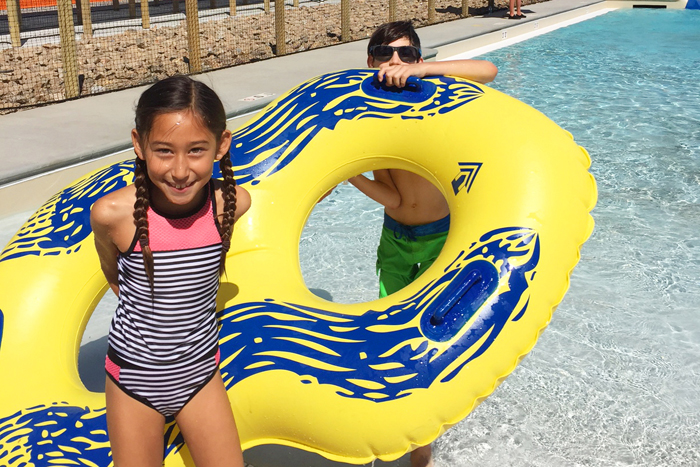 Little mermaid Charlotte and her daddy (Justin, Jamie's hubby) after their first slide of the day.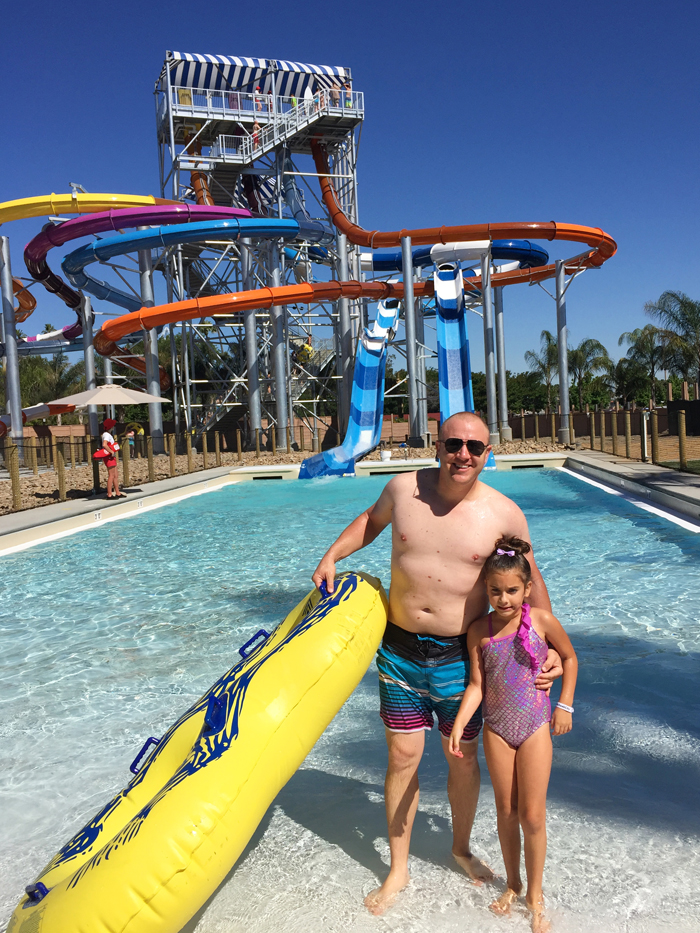 THE WEDGE
Shorty Mika and her cousin Vann did not make the height requirement (48 inches) to ride Shore Break tower, but luckily they were the perfect height to ride The Wedge with their dads and their smiles were never bigger.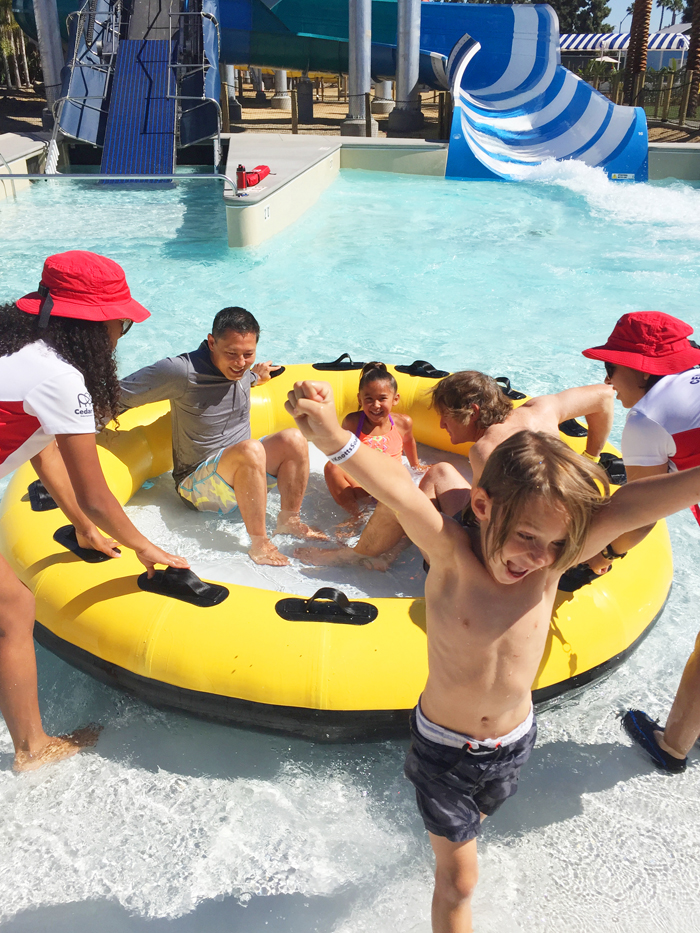 I know Mika will always remember riding the slides with her dad this day.  I love capturing happy memories like this.  And isn't my husband the cutest?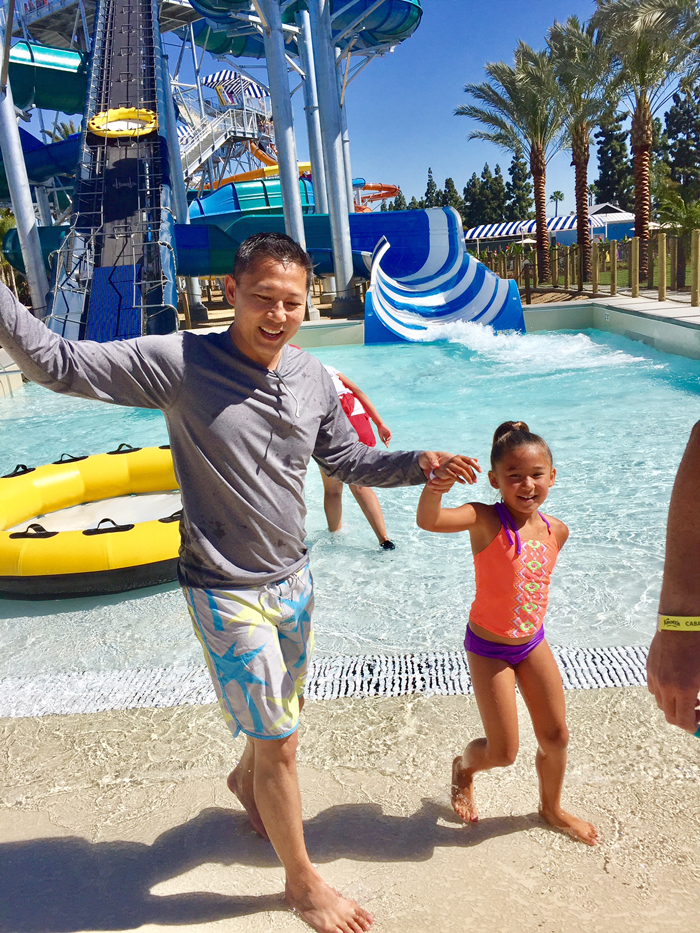 GREMMIE LAGOON
Little Lucy and her cousin Quinn played all day at the Gremmie Lagoon.  The Octopus slide is especially cute and exciting for these tiny thrill seekers.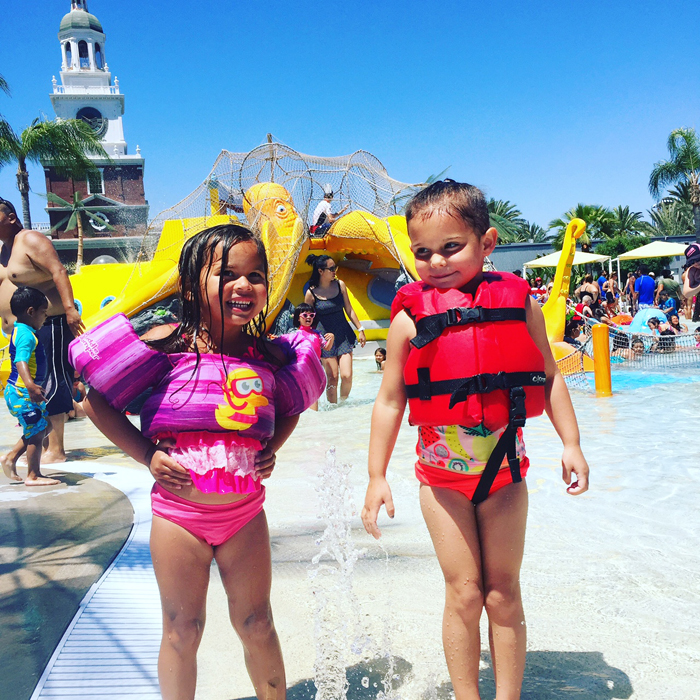 Underneath the Octopus slide lies a yellow submarine.  Lucy and Quinn played here most the day pretending to be shipmates and steering the wheels and gadgets inside.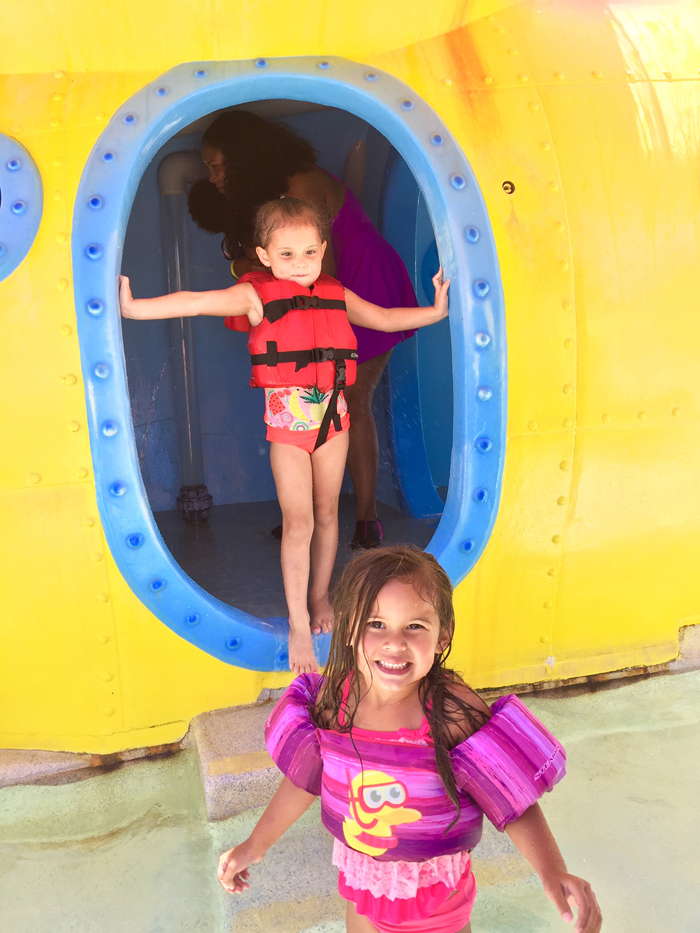 There was even a cute tiny slide out the back of the submarine.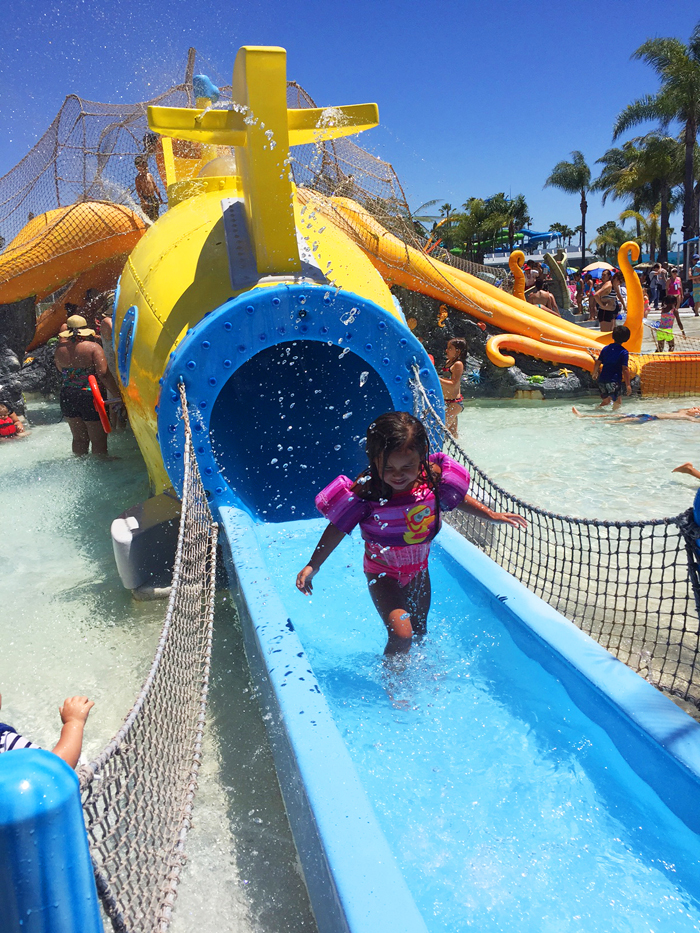 LONGBOARDS GRILL
We dined all day at the newly renovated Longboards Grill.  Longboards Grill was pristine and clean, the servers were kind and helpful and the food was fresh and delicious.

Breakfast was filling and so good with a variety of breakfast burritos, fruit, yogurt, granola, juices and healthy granola bars.  Everyone's bellys were full and we were powered up and ready for a long day of fun and sun.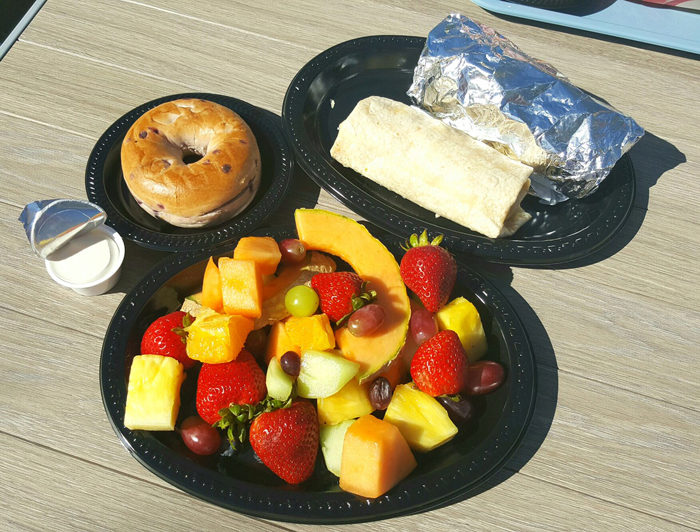 Lunch was hamburgers, fish and chips, veggie wraps and crispy chicken fingers.  Longboards Grill did it again and we were refueled and ready for more slides!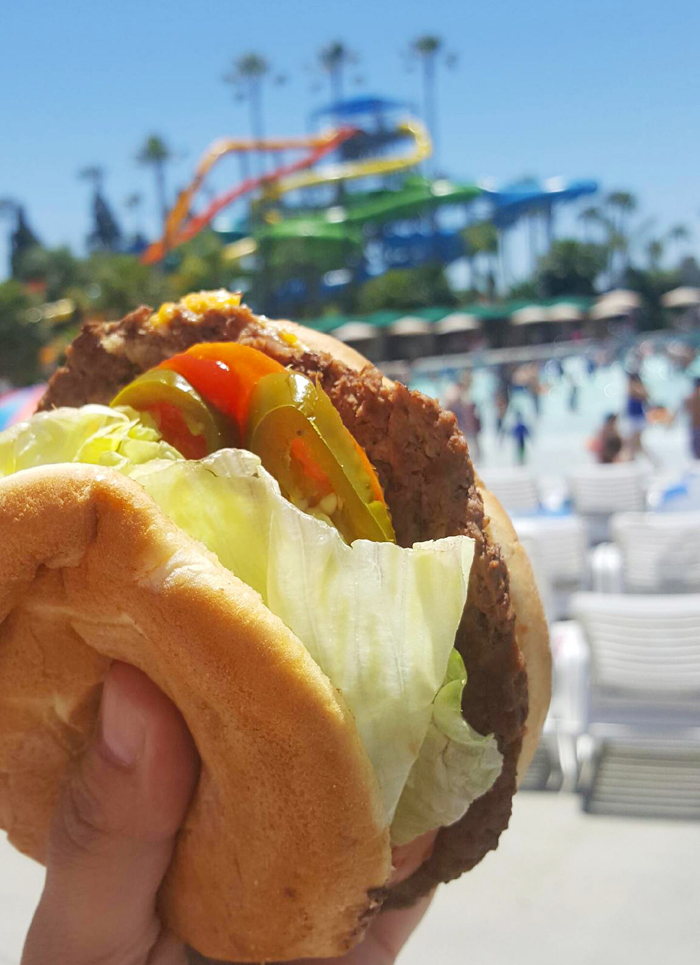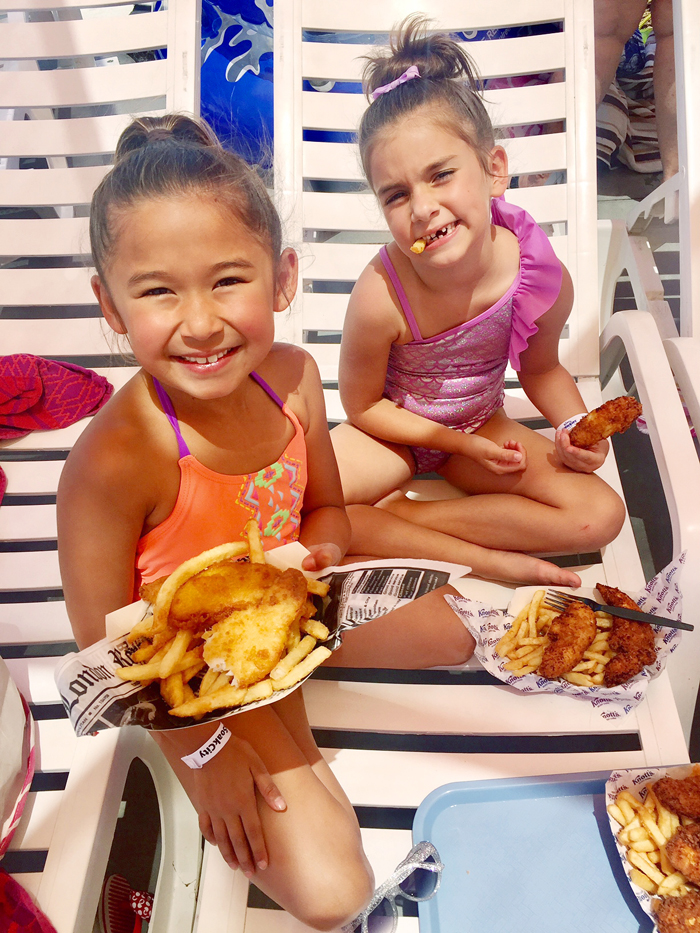 OLD MAN FALLS
Kate and Maddy with Old Man Falls in the background.  These slides were a little too crazy for these girls.  63 ft high with 3 sets of slides Pipeline, Point Break and Riptide these slides were designed for speed… I guess these girls were not.  haha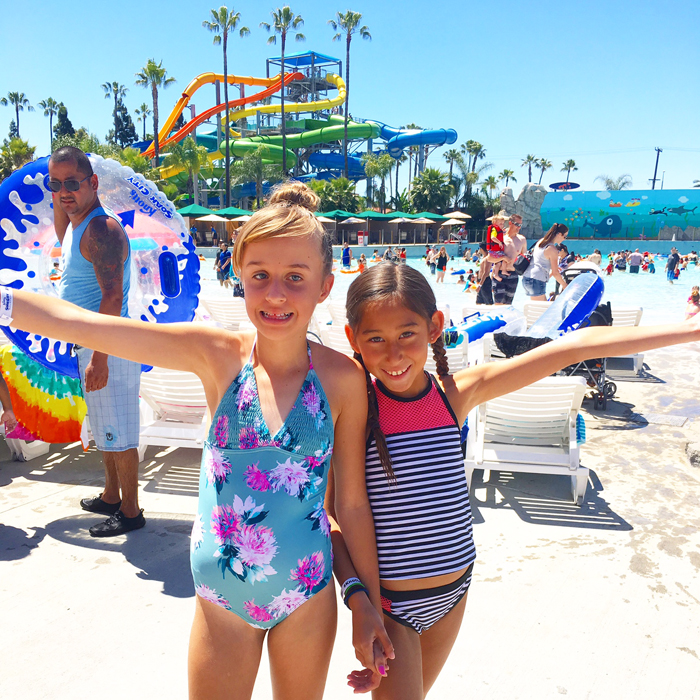 HARBOR WATERWORKS
Right next to our covered seating, we watched the kids run wild on this fun attraction.  There were waterguns galore, fun slides and a giant bucket drop.  Only love and laughter here.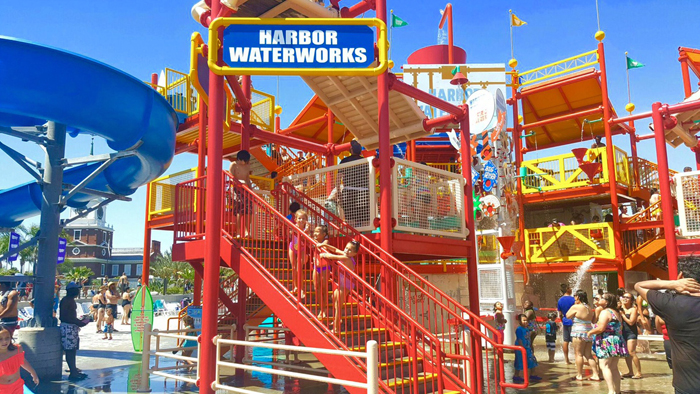 TIDAL WAVE BAY
I think we actually had some of our most fun in the Tidal Wave Bay.  Here would could all be together laughing and playing in the waves as families.  The water was perfectly warm and the waves were small enough for all ages and heights to enjoy.  We reminisced on our exciting day and how fun Soak City was for all.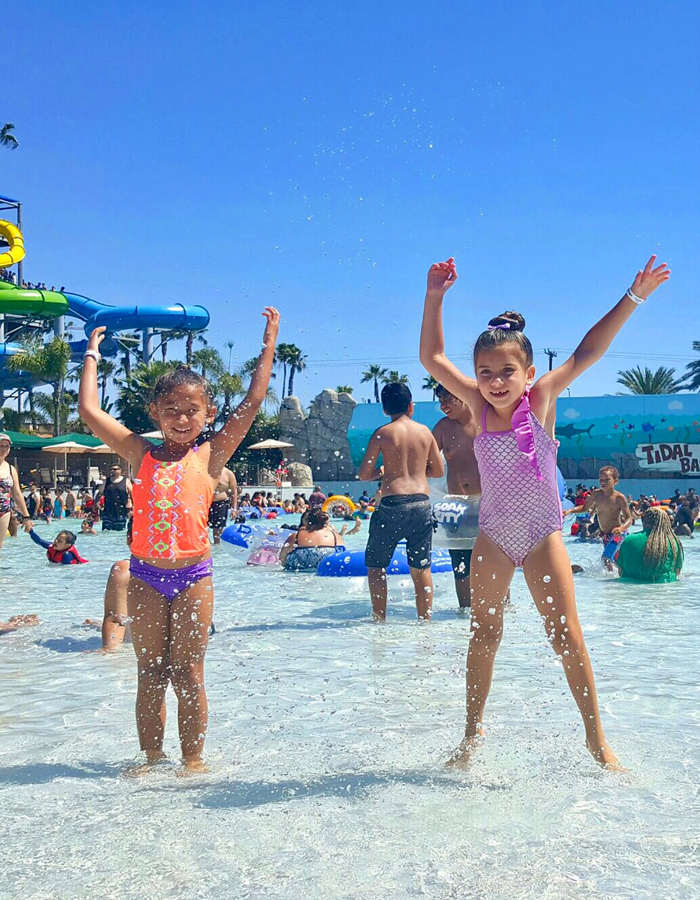 BEST. DAY. EVER.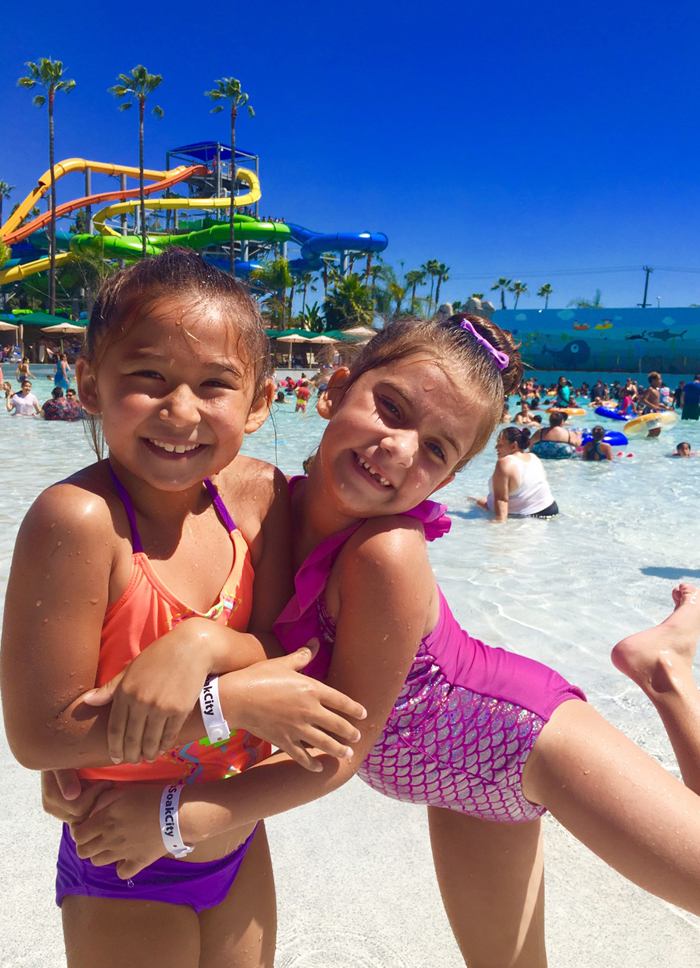 Soak City is located in Buena Park right across from Knott's Berry Farm.  Be sure to splash into summer by cooling off at this amazing waterpark.
XO, Michelle