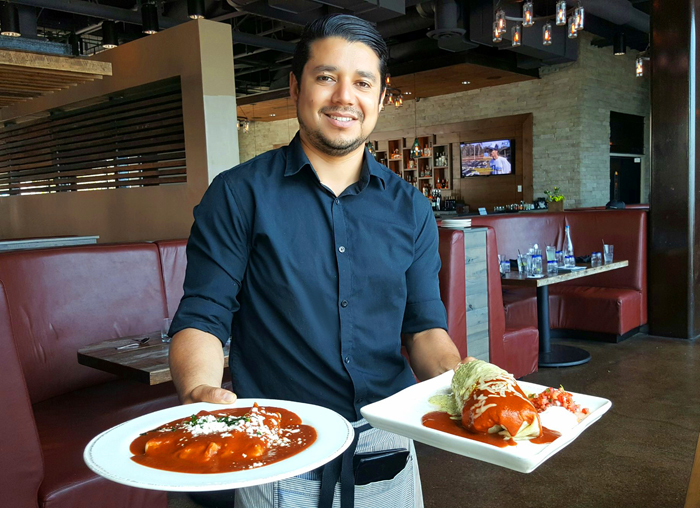 Today we are serving up our TOP 5 MEXICAN FOOD RESTAURANTS IN HUNTINGTON BEACH.  Southern California is famous for its Mexican cuisine and Huntington Beach is no exception. Our family and friends had a blast helping us visit all these amazing restaurants.  We have the best job ever!  So here they are in no particular order the best Mexican food restaurants in  Huntington Beach.
LAS BARCAS
If we had to choose a #1 it would be Del Taco, we eat there 9 times a week… I mean LAS BARCAS haha.  NO really Las Barcas is our favorites Mexican Food Restaurant.  Give us a Chicken Flauta any day of the week and we will be happy girls.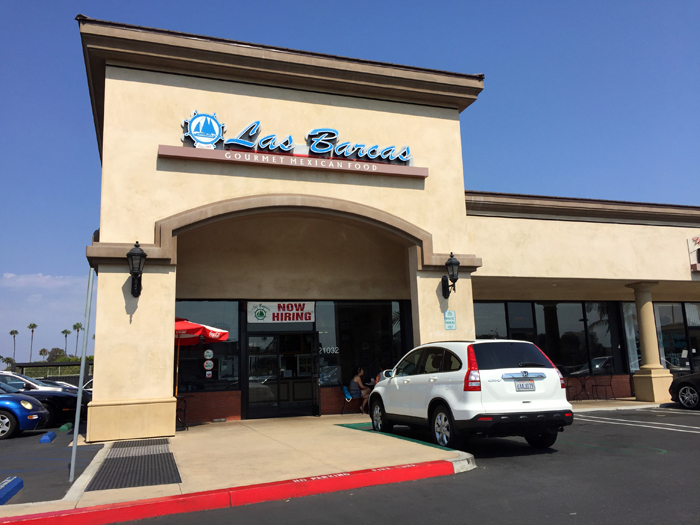 Or a Veggie Quesadilla.  These are amazing for all you Veggies out there. And of course Mexican Food always tastes better with friends.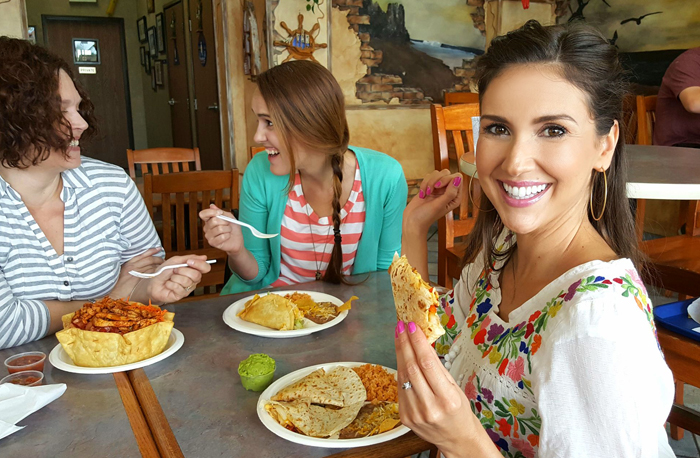 Here are just a few of our samplings from this fun day.  Just writing this post is making us plan our lunch date for tomorrow.  Check out their website HERE for menu options and location.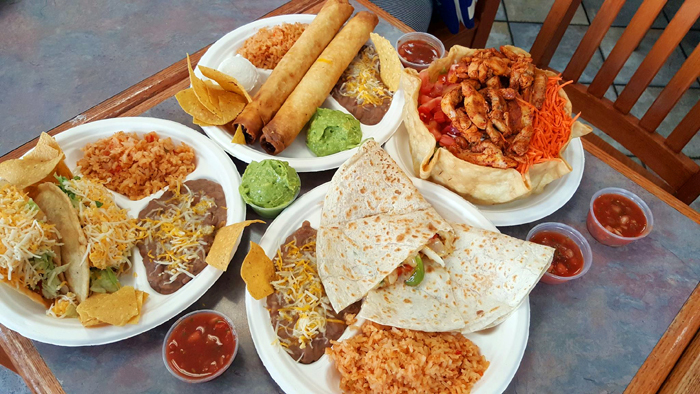 NORMITAS SURF CITY TACOS
Normitas is next up!  Everyone in Huntington Beach talks about Normitas Fish tacos and Burritos.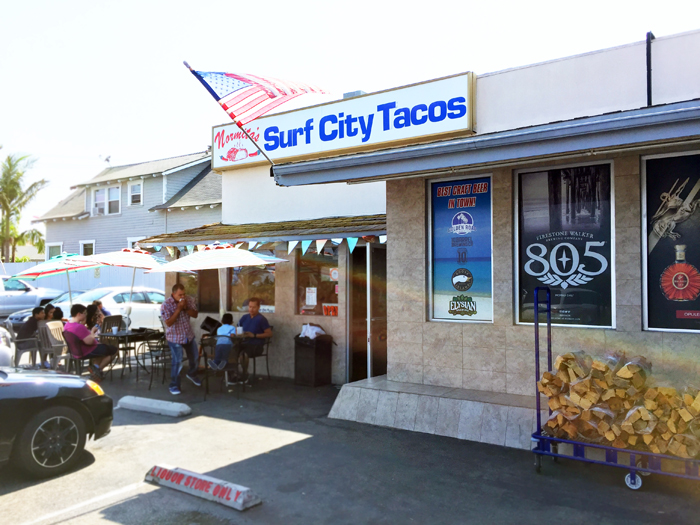 Don't let this picture fool you, this taco is HUGE and amazingly delicious.  If you come to Huntington be sure to stop by Normitas right off beach blvd before you hit the water.  Normitas doesnt have a website but is located at 815 Indianapolis Avenue, HB 92648.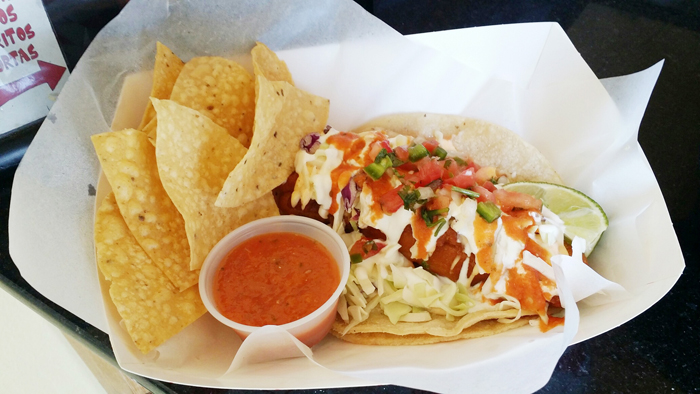 FIESTA GRILL
We went to Fiesta Grill with our girl @Hiyapapayamom, isn't she cute?  Check her out on Instagram she is the coolest.  We love Fiesta Grill, its the most authentic Mexican Food on this list and always has a line out the door, so plan accordingly.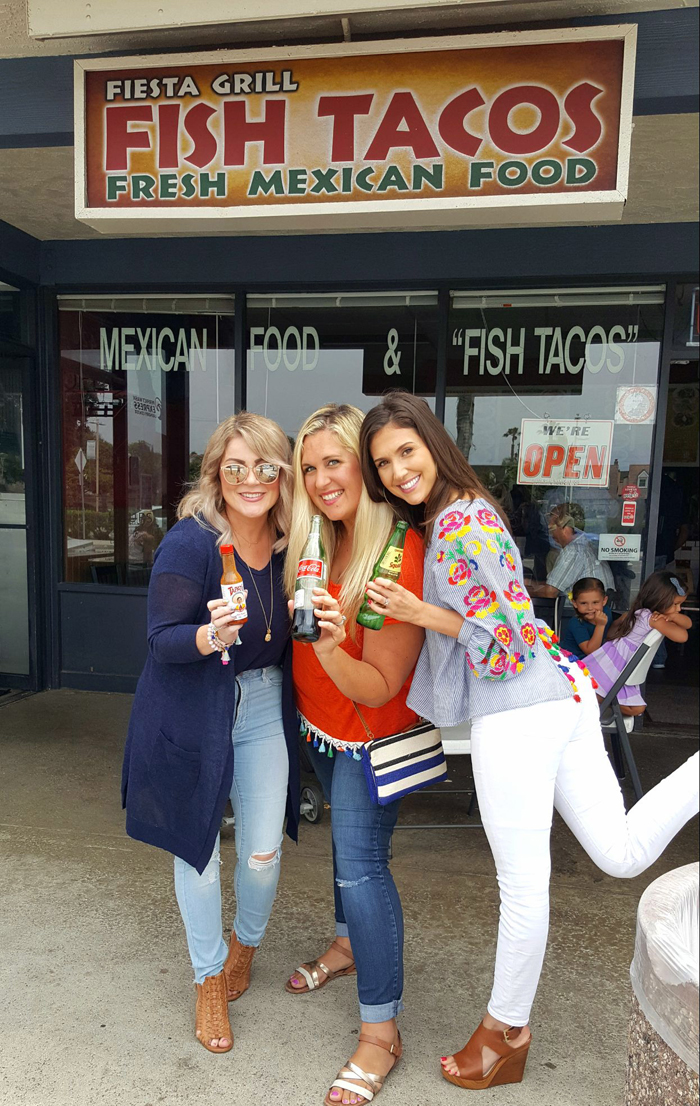 Check our fiesta of food.  We were loving on these specially ordered Potato Taquitos, Soft Shell Carnitas Tacos and chips washed down by the cutest bottled sodas ever.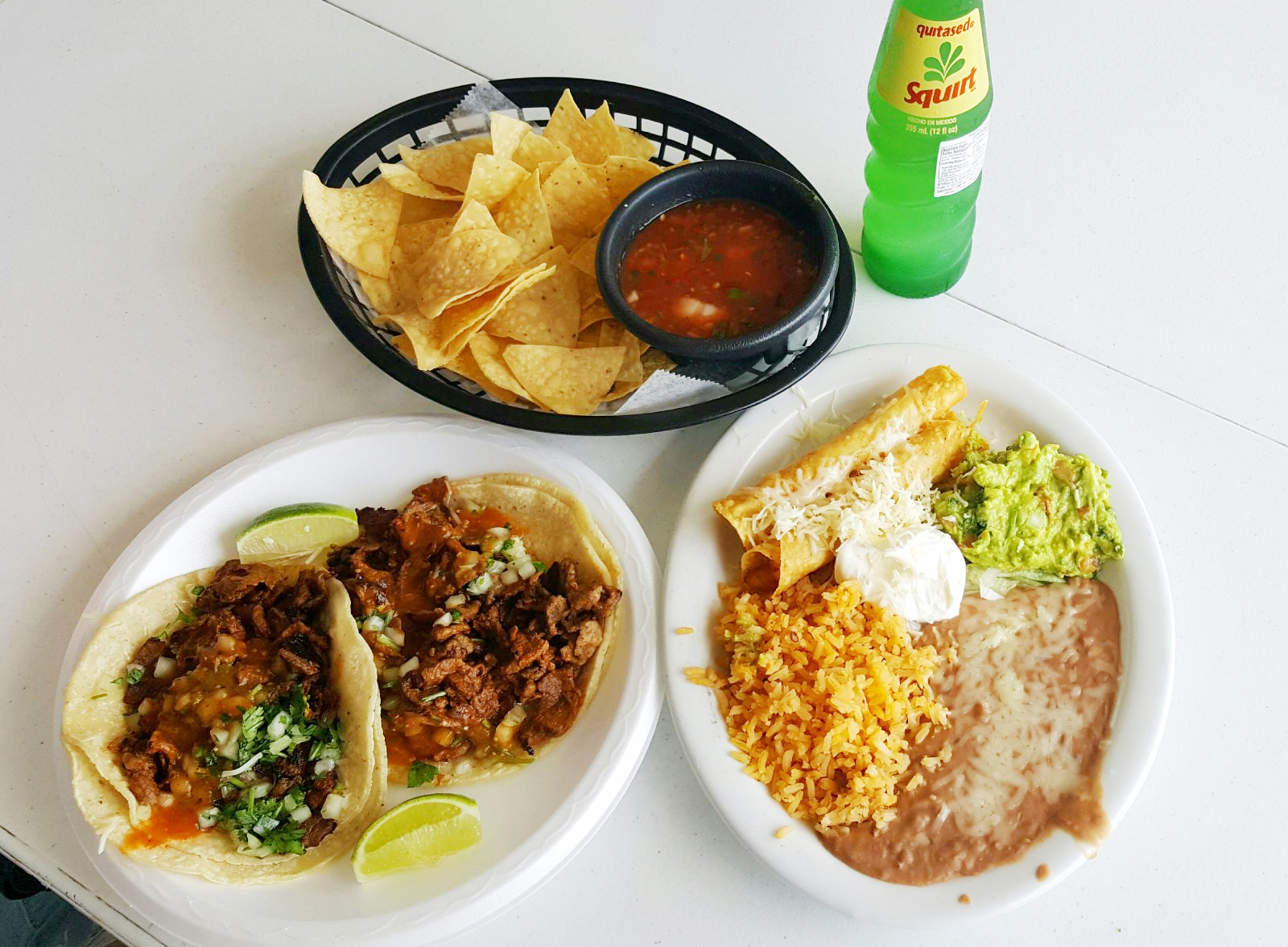 And doesn't this Fiesta Deluxe Wet Burrito and Quesadilla look delish?  Fiesta Grill is located at 19484 Beach Blvd, HB 92648.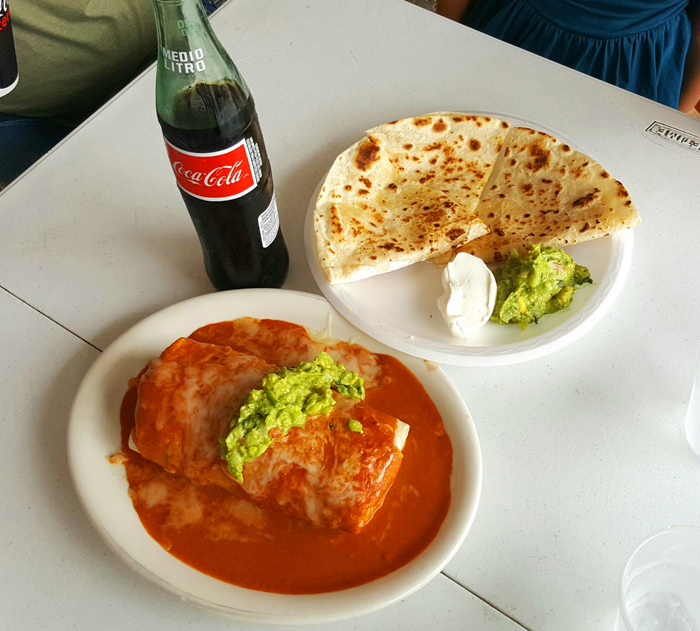 HOLE MOLE
Hole Mole is a Taco Tuesday night staple for our families.  On Tuesdays their tacos are $1.19 each!!  Here you get the best portions at the best prices.  Seriously you get so much food for your buck.  We've never had anything here we didn't like.  Plus the staff walks around with free yellow chiles which our hubbys eat like candy.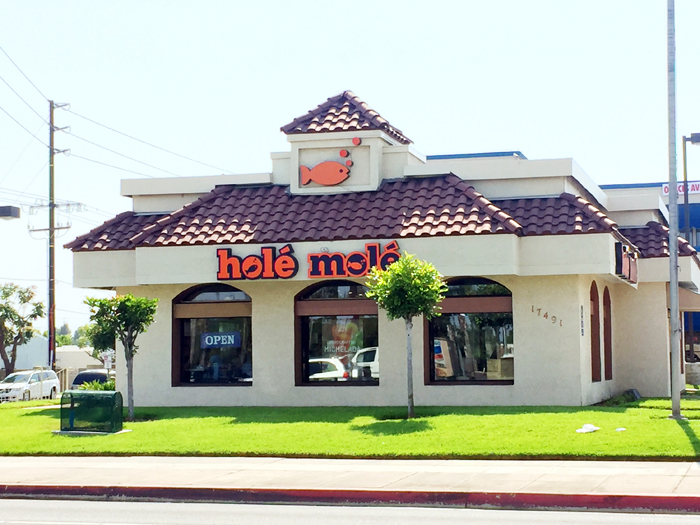 Yum…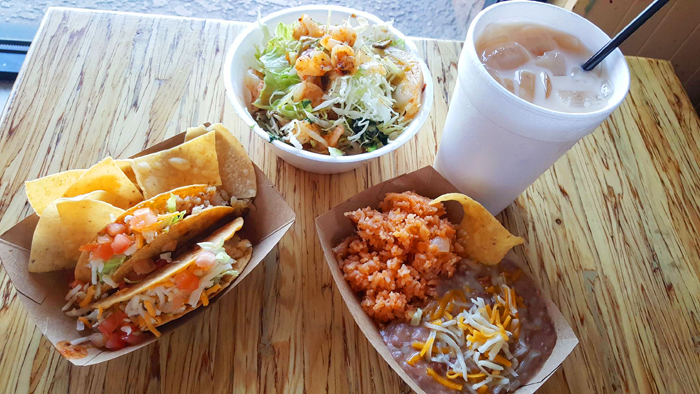 Doesn't Michelle look soooo pretty holding their famous Rosarito Taco?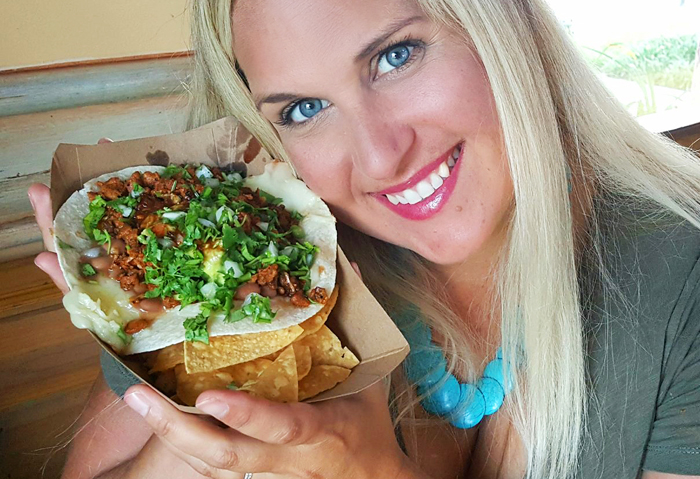 Head HERE to take a look at their menu and locations.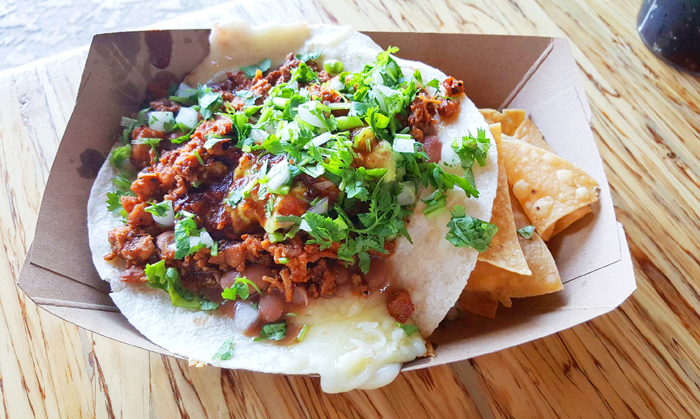 OLA MEXICAN KITCHEN
Hola From Ola Mexican Kitchen. We love Pacific City even more because now we can eat Mexican Food and look at this amazing view!  Let's start with their chips!  Hands down the best chips we had on this little Mexican Food Tour.  These chips were fried up then splashed with chile con limon.  Yes, we had 2 baskets…maybe more.  haha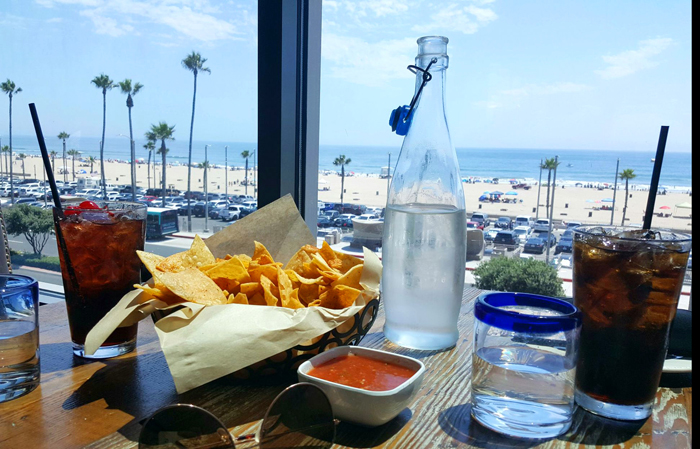 Here is our delicious food bathing in the sunlight of the Pacific Ocean.  We definitely felt like we were on a little stay-cation at Ola while enjoying our lunch.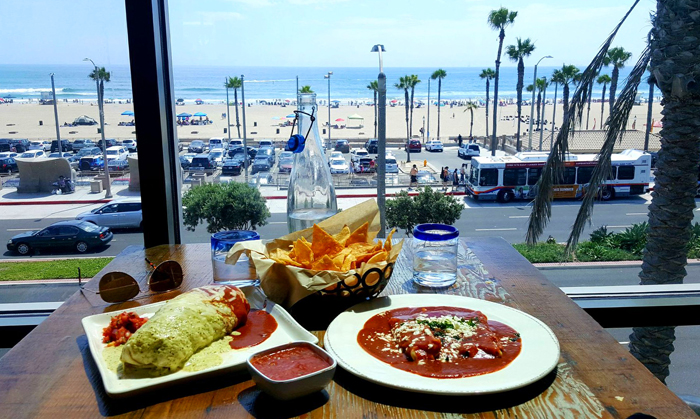 And our cute waiter Mario surprised me with this sweet treat for my birthday.  I blew out my candle and wished for more chips.  (:  Click HERE for more info on Ola Mexican Kitchen.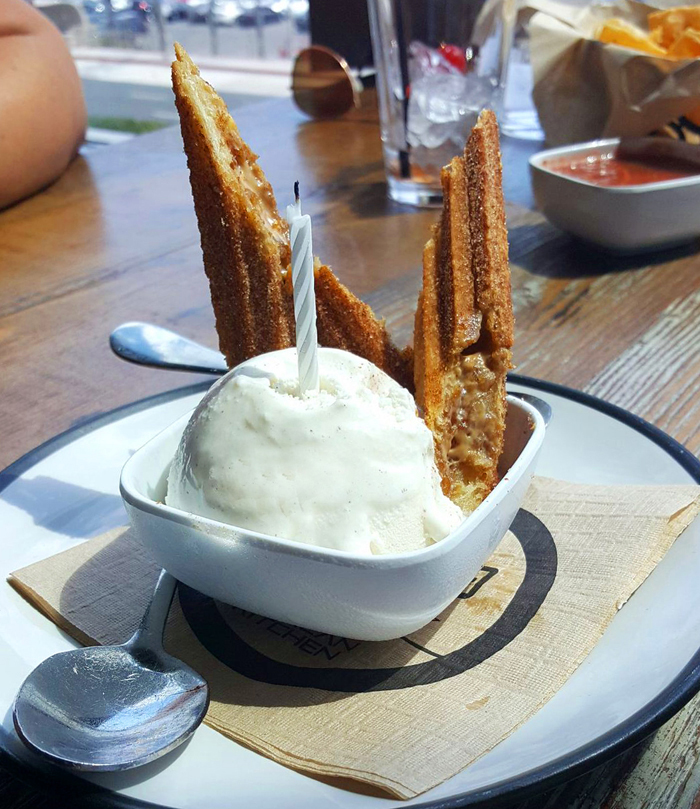 OK… So we wanted to add a bonus RESTAURANT that didn't make it on the list because it's just outside of Huntington.  But be sure to check out another one of our favs TIO FLACOS HERE.  You won't regret it.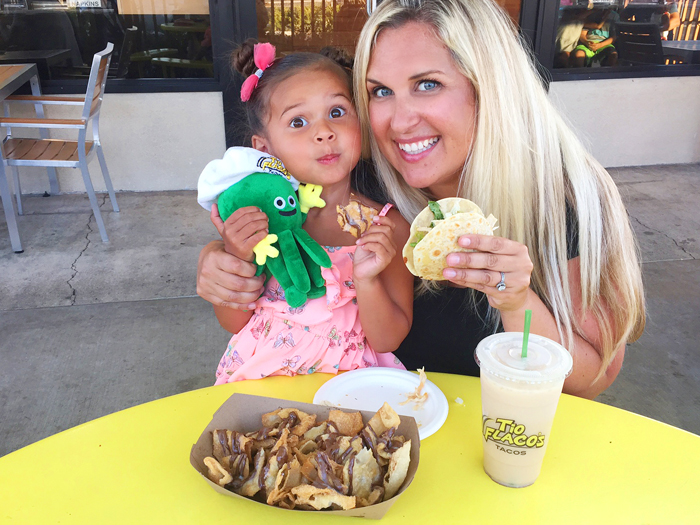 We hope you enjoyed our little tour of the TOP 5 MEXICAN RESTAURANTS IN HUNTINGTON BEACH.
xoxo Jamie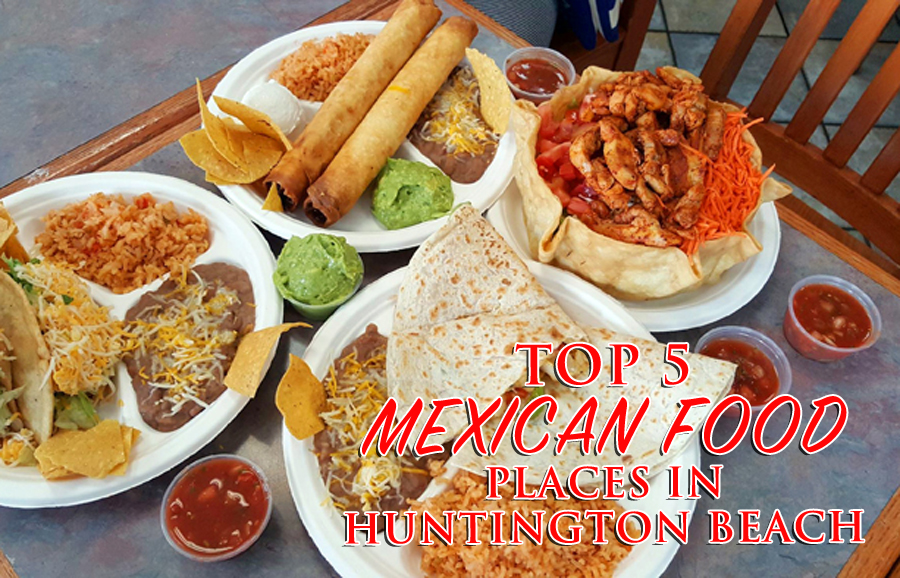 SaveSave
SaveSave