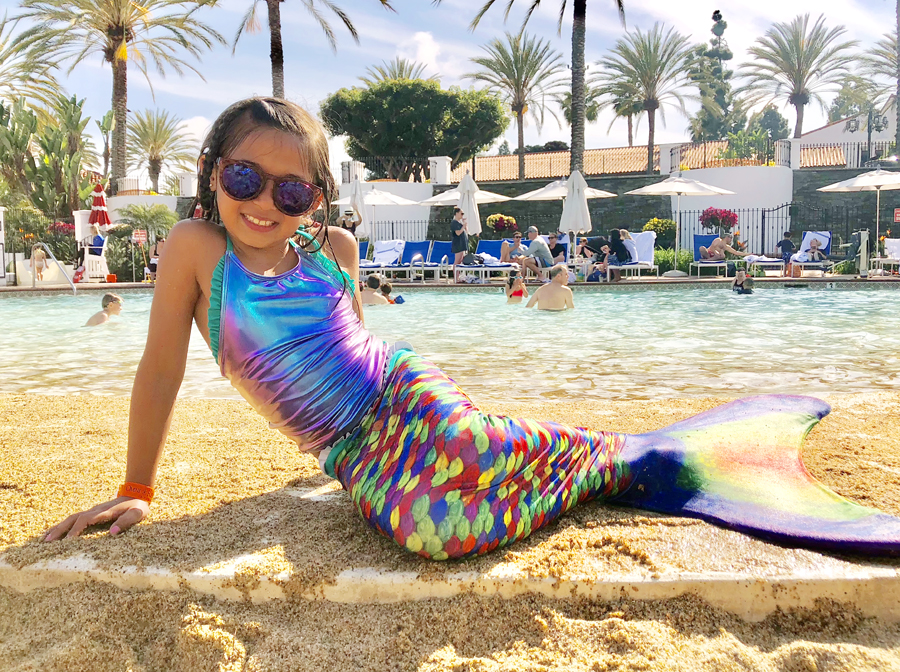 Since we are all about birthday GIVEAWAYS, we couldn't pass up this sweet girl!  Mika had a birthday in March, but we still have to celebrate with a favorite things giveaway!  Can you guess what it is?  Be excited!  Mika's most favorite possessions are her FIN FUN MERMAID TAILS! Mika was 6 when she got her first tail.  She picked the most beautiful blue-green tail and spent the whole summer at the pool LIVING THE MERMAID LIFE.  She's gotten a new skin cover each year for her birthday and now has 3 skins to mix and match with her monofin.  These are the best quality tails on the market!  They are machine washable, have shimmery finishes, 100% swimmable and also have a 60 day tail tip warranty!
There are so many beautiful tails to choose from our you can even create your very own CUSTOM TAIL!! How amazing is that?!  Check out the fun day we had HERE with Popsicle Blog and Fin Fun at a MERMAID SIGHTING in Newport Beach last summer.
Lucky for you FIN FUN partnered up with us to offer you this amazing GIVEAWAY to celebrate sweet Mika turning 8!  One lucky mermaid will win this GORGEOUS SWEET DREAMS MERMAID TAIL!  Wholly rainbows and unicorns… every girls dream!  These come in children and adult sizes and one lucky winner will recieve this beautiful tail and monofin set!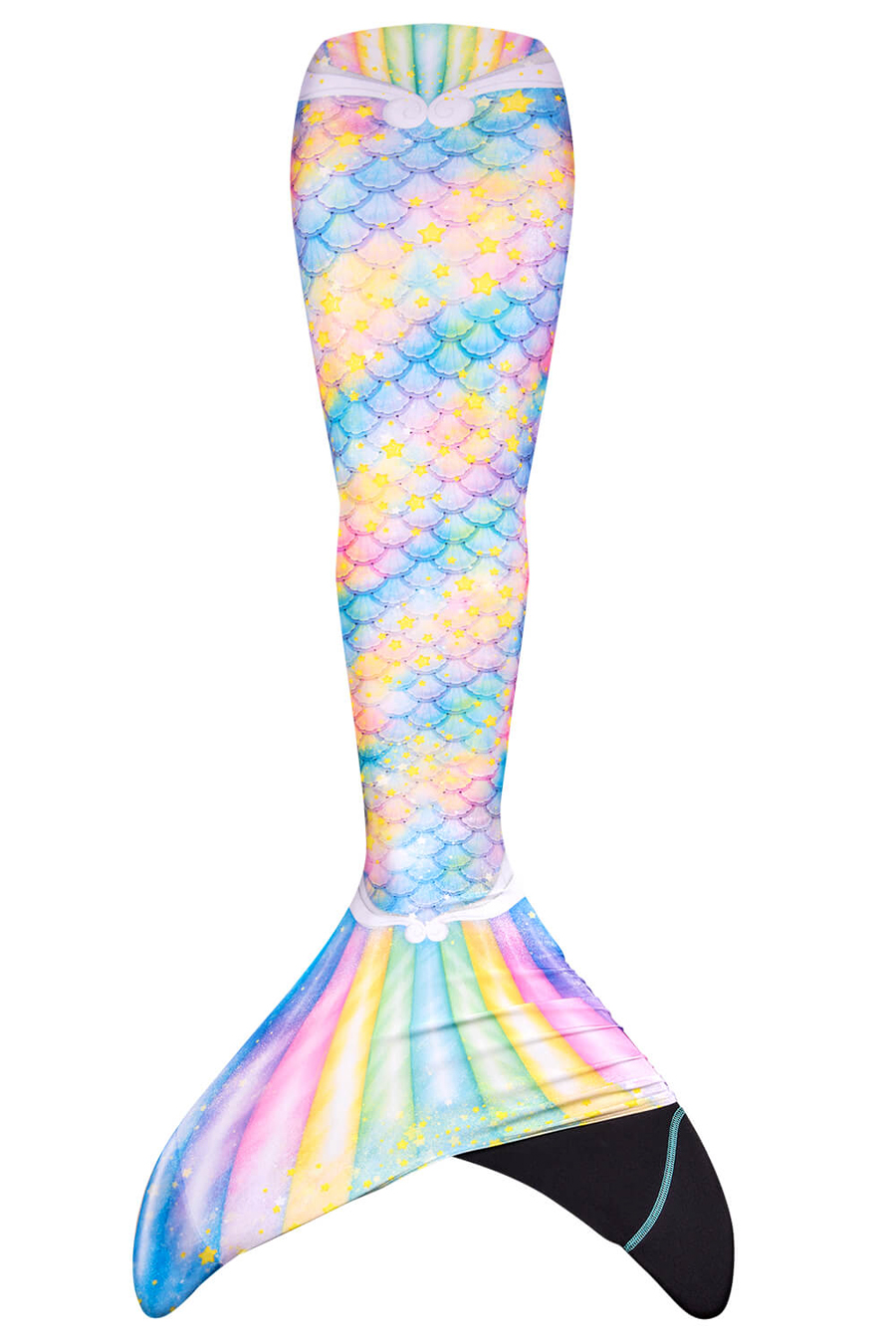 Happy Birthday sweet Mika with the heart of GOLD, and goodluck to one lucky reader!  See how to ENTER below.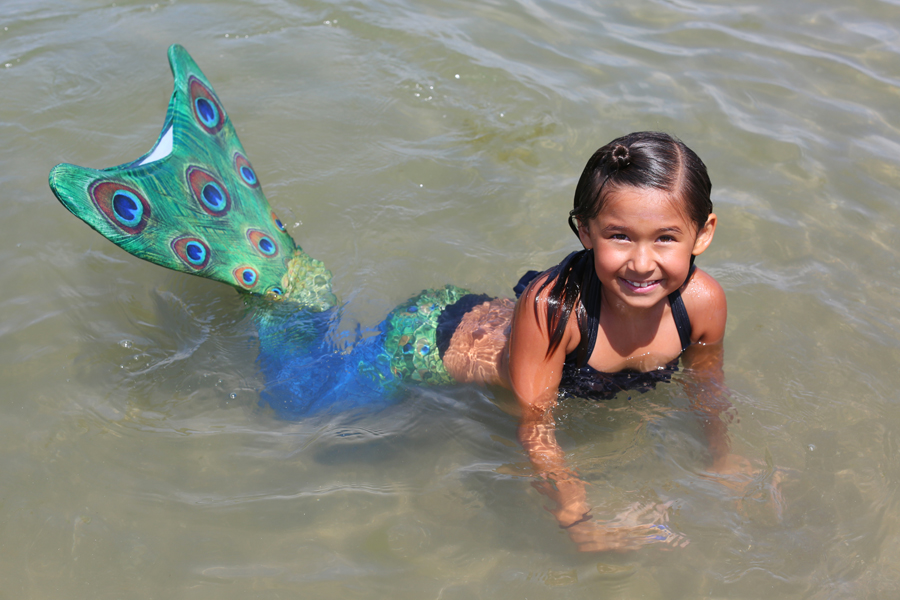 GIVEAWAY TIME!!  WIN A FIN FUN SWEET DREAMS TAIL AND MONOFIN SET!! Fits adults and children.  To win all you have to do is head to our INSTAGRAM page @WhenInHuntington by clicking HERE.  Like us and Fin Fun.  It's that simple!
THIS GIVEAWAY ENDS SUNDAY APRIL 22, 2018.
GOODLUCK TO YOU ALL!  Live your best Mermaid Life!
XO, Michelle
SaveSave
SaveSave
SaveSave
SaveSave
SaveSave