We LOVE Hula Girls Shaved Ice!  Seriously our husbands especially crave it all the time!  They use the best ingredients including Pure Cain Sugar unlike most shaved ice places.  They have over 50 flavors to choose from or mix and match and create your own!  Tony, Michelle's husband loves adding Condensed milk to his, Justin (Jamie's hubby) loves anything with Dole Whip!  Luckily this is another great Huntington Beach find and we can enjoy it all the time!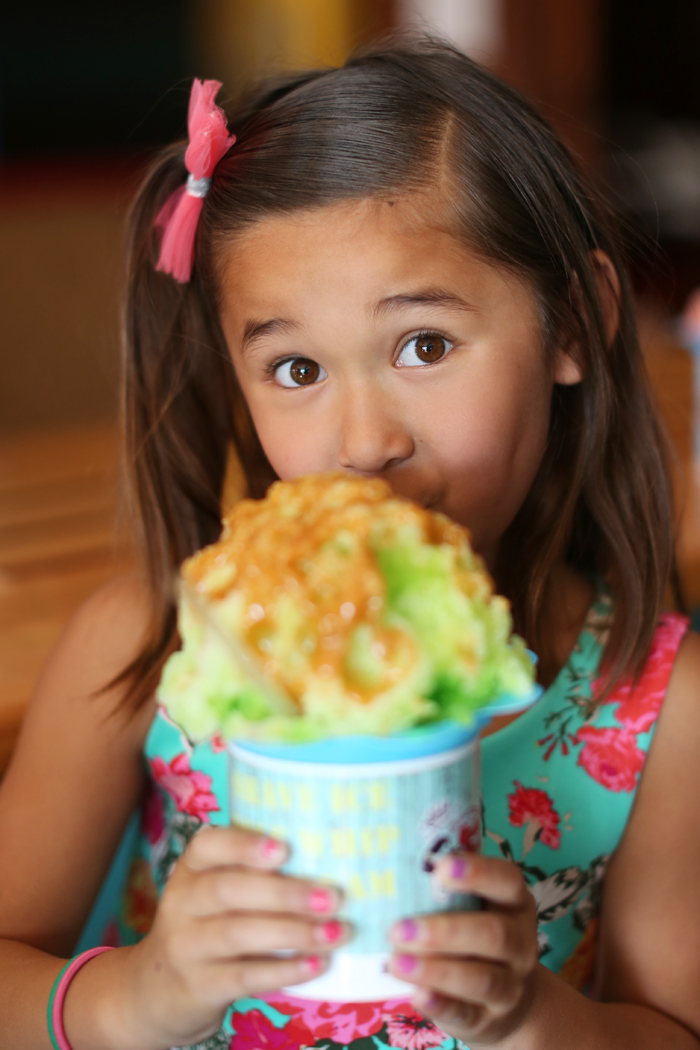 Hula Girls is one of the only shaved ice places to use BLOCK ICE which makes it the softest fluffiest ice on the market!  It's just like Hawaii.  Seriously you have to try it!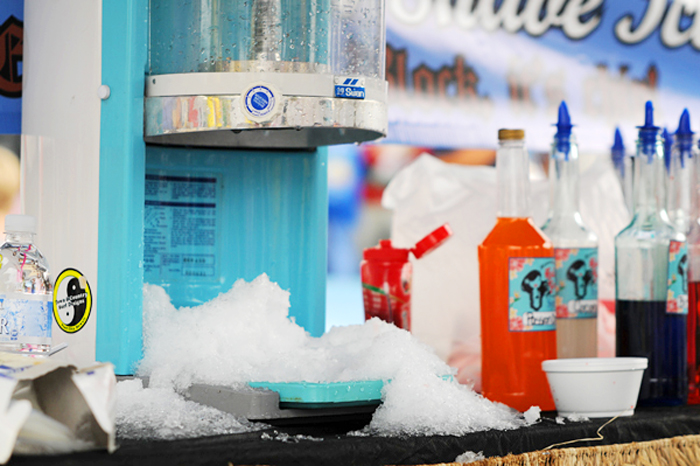 Check out their menu, our favorites are Hawaiian Sunset and Caramel  Apple.  Unless you are Charlotte and you get flavor free plain ice!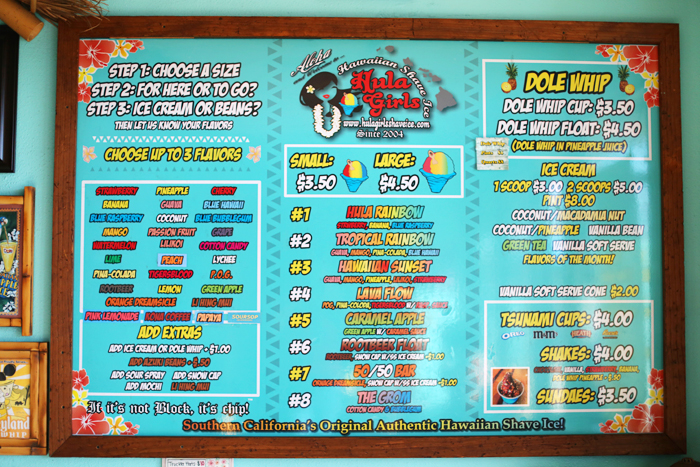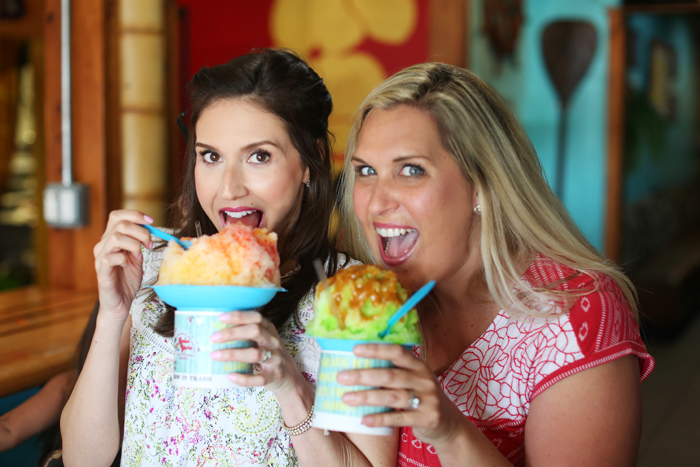 Maddy and Kate are little Tiger's Blood Lovers..  Grrrr!  hahaha
The environment is so cute and Island style!  There is a cute tiki bar for the girls to lounge at, and Hawaiian music playing in the background, if you are lucky you will get to see Auntie playing her Ukulele.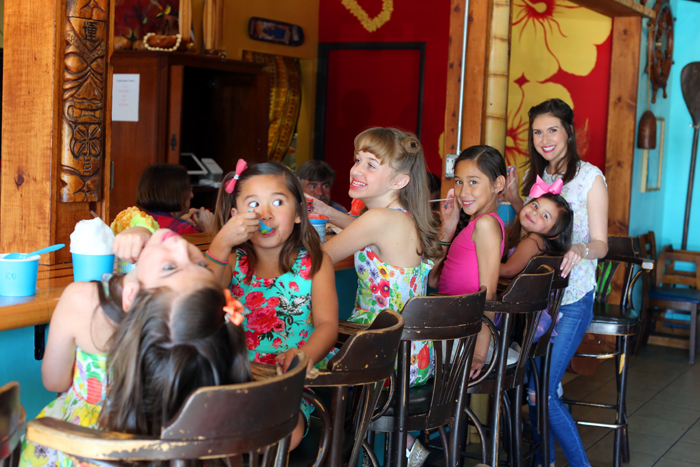 Lottie is a cheeseball with her "plain ice please!"  haha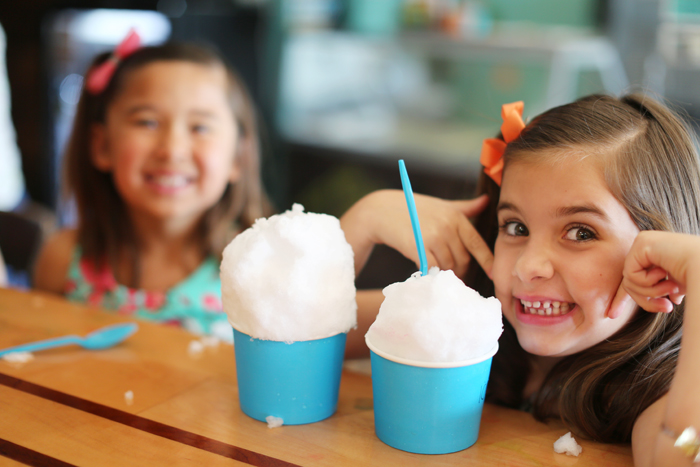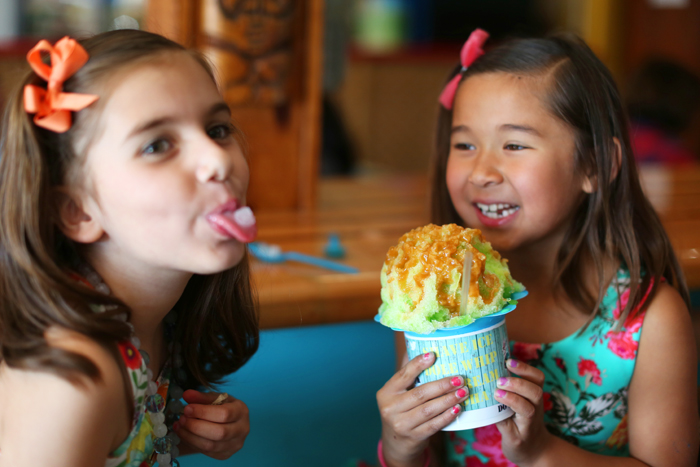 This was our first time trying Caramel Apple and it was delish!  The cold green apple with the warm caramel drizzled all over was to die for!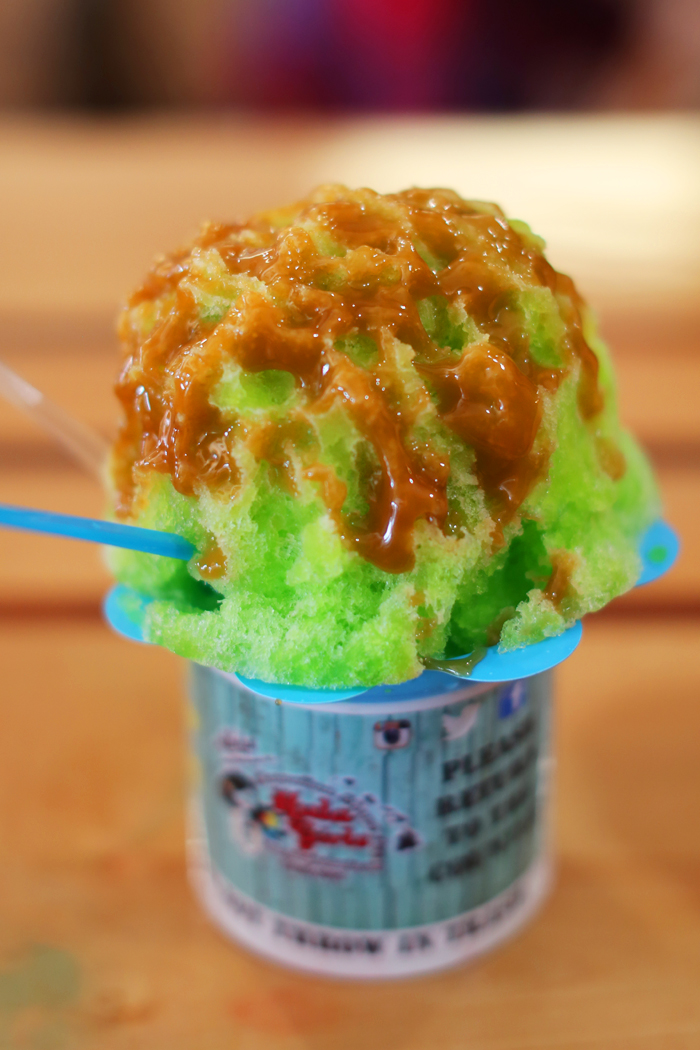 And you HAVE to get the Dole whip float!  They only serve this at Disneyland Tiki Room and at Hula Girls!  Seriously its so fresh and brings you straight to Hawaii!  Get one!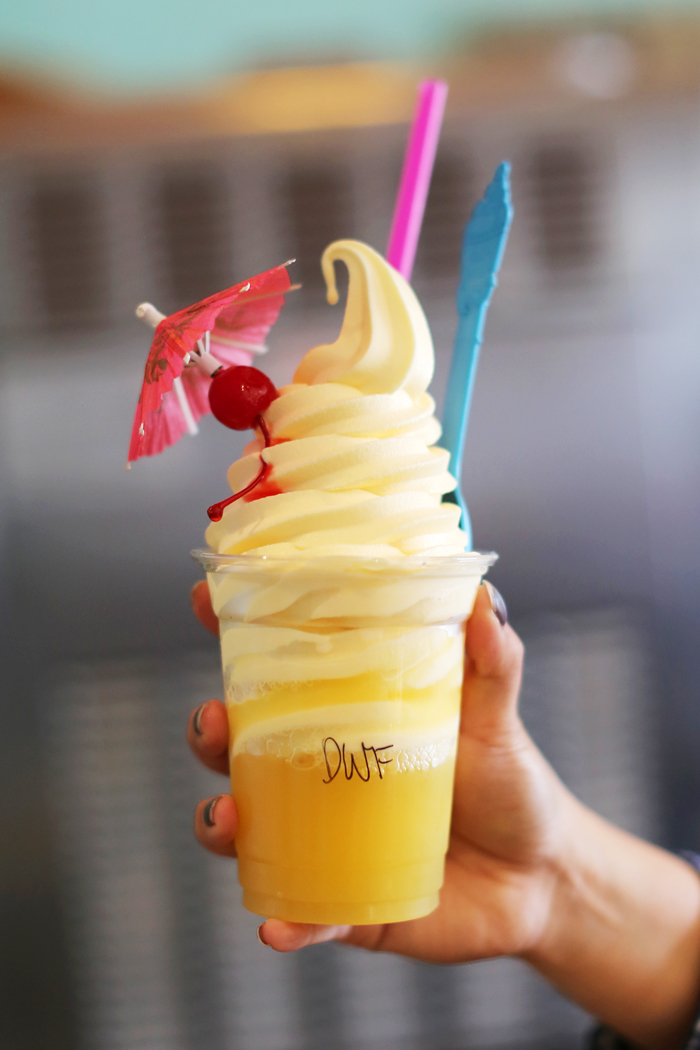 And last but not least a little Lucy Love!  Nom Nom Nom!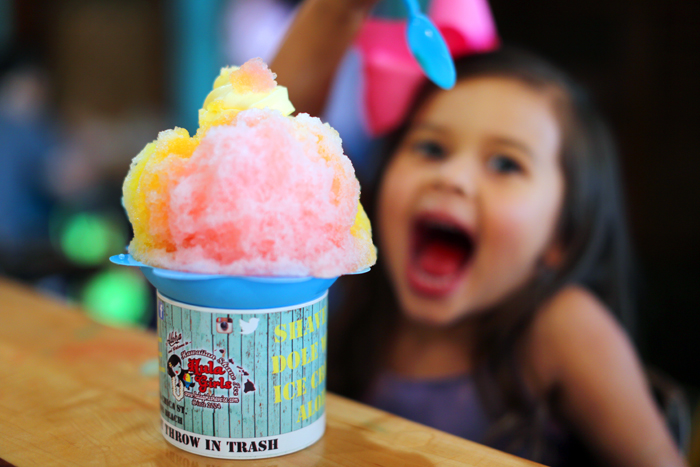 Hula Girls Shaved Ice is located in Huntington Beach at 16556 Bolsa Chica Street.  Hopefully you will get to stop by Hula Girls Shaved Ice yourself and try some of their amazing shaved ice!  Stop back and let us know your favorite flavors and tell them we sent you!
xoxo, Jamie