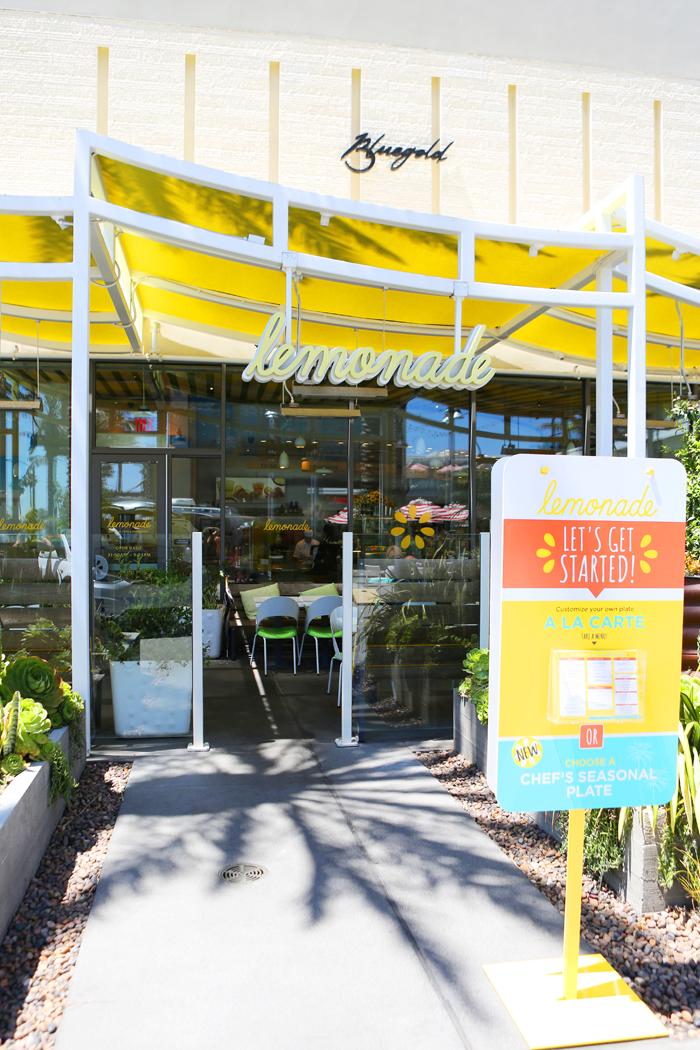 LEMONADE PACIFIC CITY
Ok you guys!  We went to grab some lunch on a girls date this week and wanted a place with yummy food without packing on the calories.  We decided on Lemonade Pacific City.  We definitely picked the right place on the right day, our food was delicious and the weather was beautiful!  We sat outside with a gorgeous view of the ocean and the sun warming our backs.  Check out this amazing restaurant, there are so many tasty options it was hard to pick where to start.
I love the layout of Lemonade, the food is beautifully displayed and I could easily determine what I wanted to sample. (which was awesome!) This was my personal favorite section right here!  I designed my entire meal with these side dishes that were scrumptious, healthy and filling.
.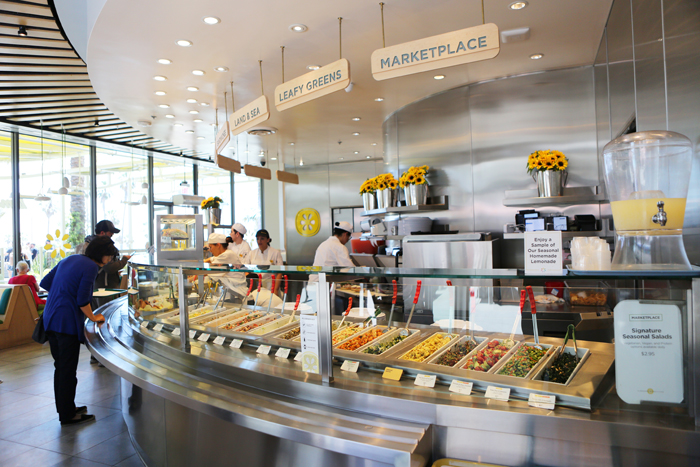 Of course Lemonade has some spectacular Lemonade! I loved the Blood Orange and Strawberry Rhubarb, I may have sampled almost all of them…..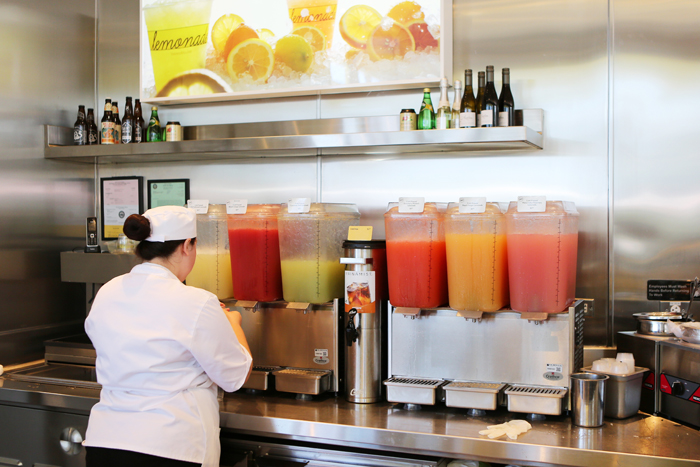 Alright let's get down to what we ordered. Lucy is the princess of Mac N Cheese, she ate it and loved it! enough said.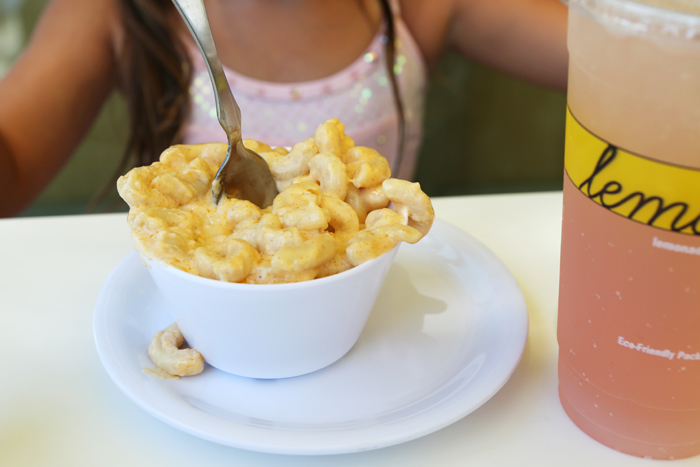 She enjoyed sipping on Michelle's Watermelon Rosemary lemonade because that's what all cute girls drink with Mac N Cheese!  
 I enjoyed the Avocado & Cherry Tomatoes, Snap Peas & Edamame, and Soba Noodles with Kimchi Vegetables.  This meal was a match made in veggie heaven!  I'm not Vegan or Vegetarian but I tend not to eat a lot of meat, so these delectable side dishes were perfect for me.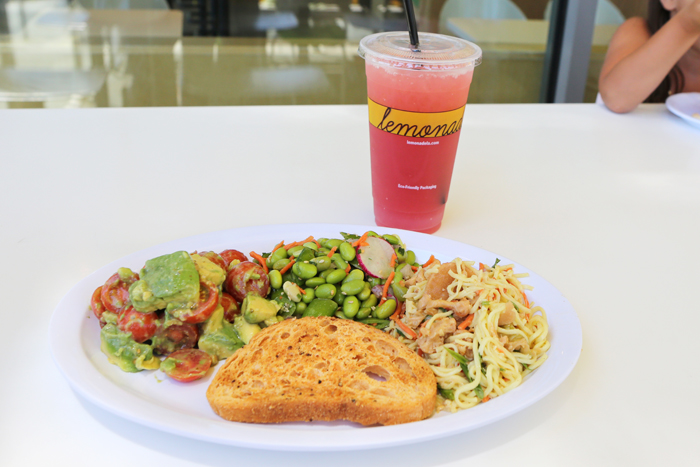 Our friend Amy loved her Italian Cold Cut sandwich.  She had a side of Orecchiette Pasta & Cherry Tomatoes and Pepper chips.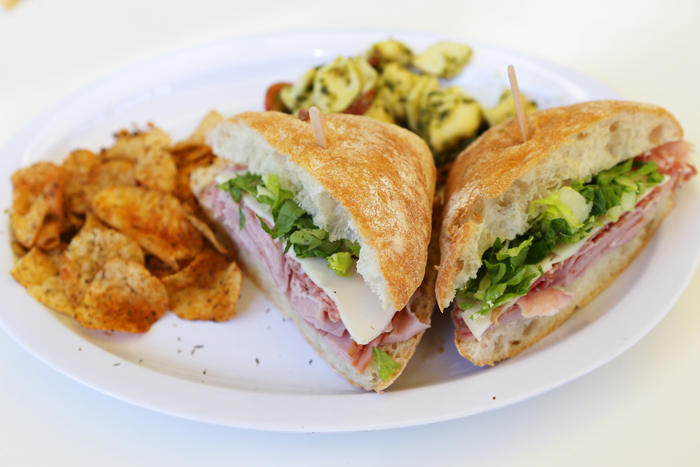 Michelle couldn't wait to sink her teeth into her all time favorite dish at Lemonade.  She was nibbling on her Roasted Turkey BLT before she could even take a picture!  She also ordered a side of the Avocado & Cherry Tomatoes because it's just that good!
.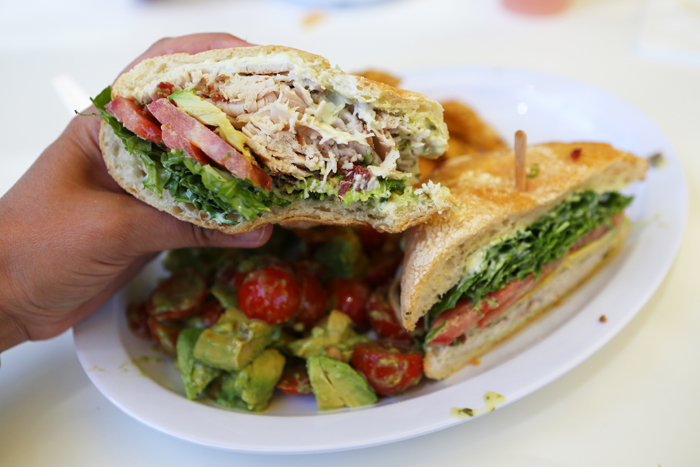 We finished off our meal by indulging in some treats!  The Peanut Butter and Chocolate Chip cookies were everyone's favorite.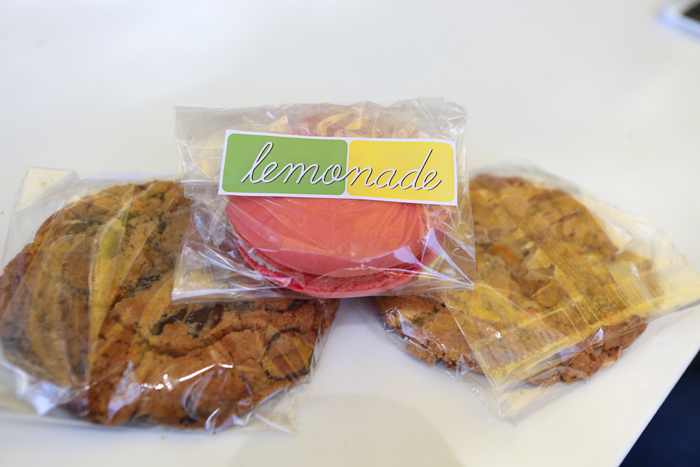 Lucy called dibs on the Raspberry Macaron, and it was just as sweet as she is!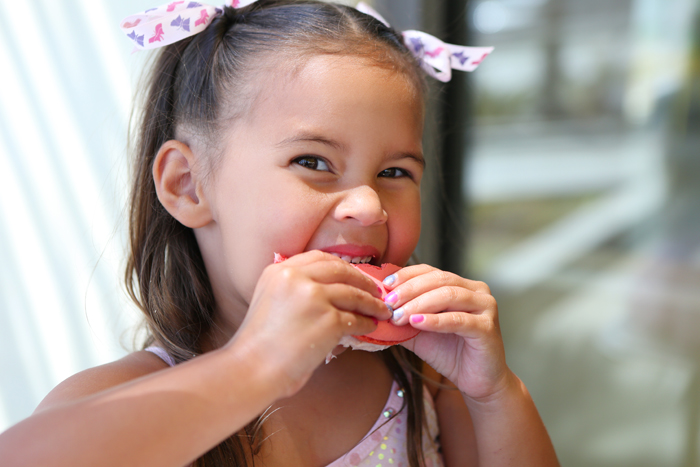 If you are in the mood for a fresh healthy meal with a peaceful atmosphere and ocean view Lemonade will not disappoint.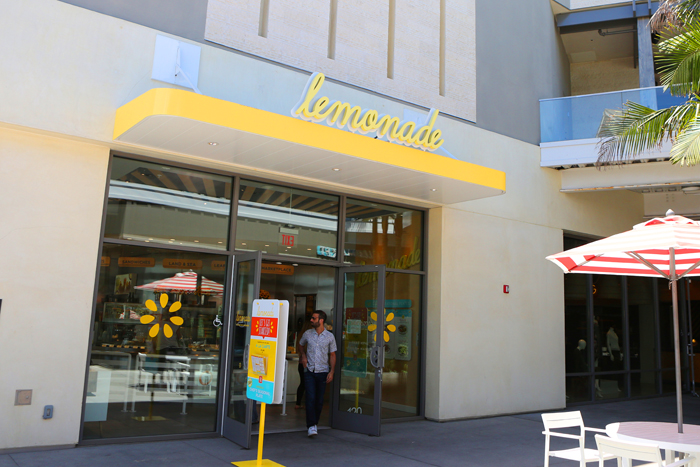 Our girls lunch date was a success we can't wait to go back and maybe try the rest of the Lemonade options!
Lemonade Pacific City is open from 11am-9:05pm everyday!  Be sure to say hi from When in Huntington when you visit!
xoxo, Jamie
We are a participant in the Amazon Services LLC Associates Program, an affiliate advertising program designed to provide a means for us to earn fees by linking to Amazon.com and affiliated sites.