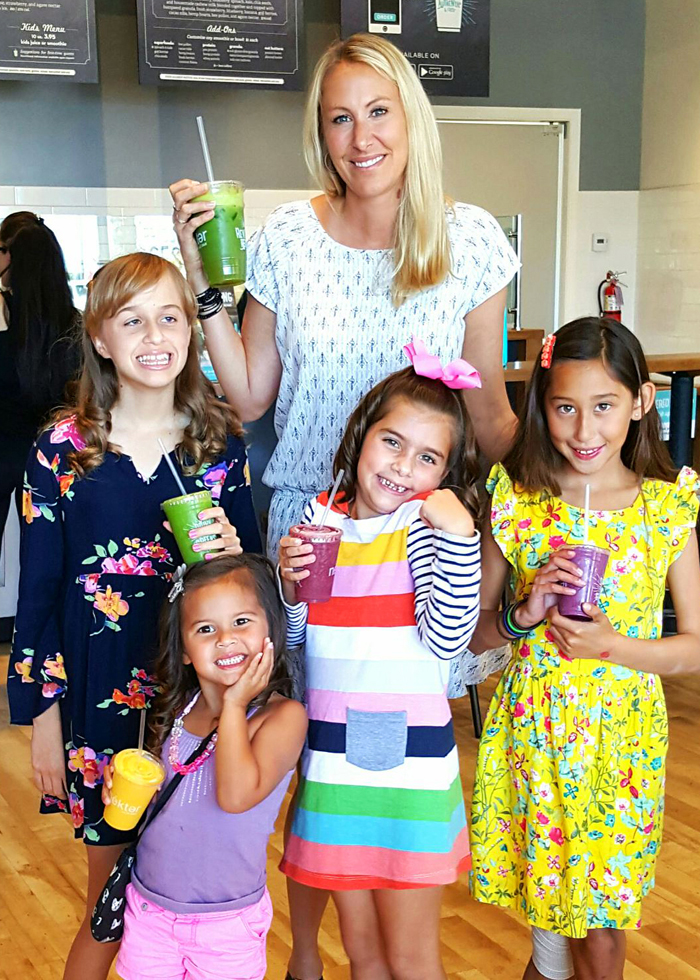 NEKTER JUICE BAR
The buzz around our house is that summer is coming and our busy bees are totally stoked to hit up Nekter Juice Bar!  Sipping up some of summers delicious flavors is a great way to cool off, eat healthy, and still feel like we are satisfying our cravings!  Nekter is hands down our most favorite place to eat, offering delicious juices, smoothies, and acai bowls, we will surely be making this place a weekly pit stop during our summer break.
We took the HB littles to meet up with Alexis Schulze at our local Nekter Juice Bar in the Seacliff Shopping Center.  Alexis is co-founder of Nekter and author of the children's book Sneaky Spinach.  If you haven't had a chance to read this to your littles put it on your to do list! Our kids loved this cute book that inspires children to make healthy eating choices and all the benifits that come with it.  We were excited to sip on all of our favorites and fuel up for our after school activities.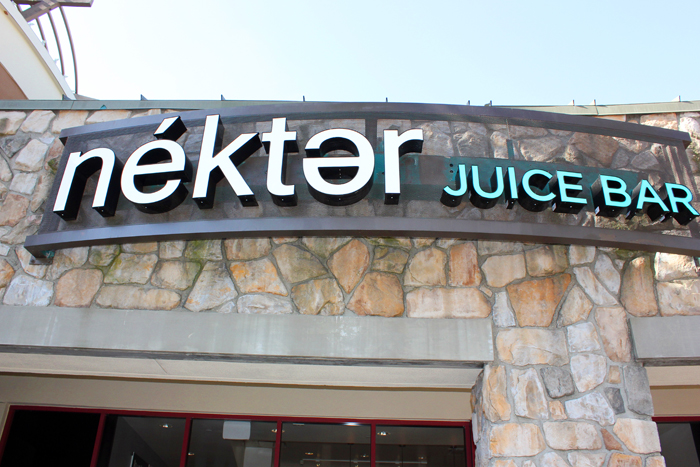 We love the welcoming relaxed environment that Nekter provides and the simplicity of their delicious menu. Nekter offers Grab N' Go's for healthy living on the run. There is a huge selection of cold-pressed bottled drinks, Cold-Brew Coffee and Chia Parfaits to choose from.  Michelle and I are getting prepared to do a Nekter Cleanse to help us feel beach ready!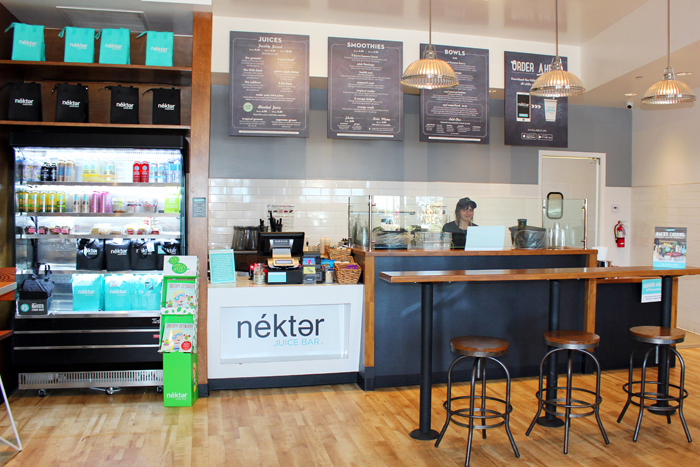 The girls were eager to place their orders and even added some "Sneaky Spinach" on their OWN to their smoothies!!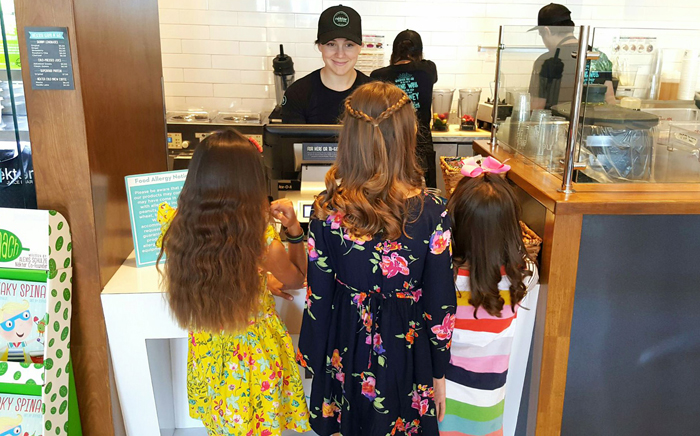 It's refreshing as a mother seeing all the fruit and veggies that go into these amazing smoothies.  Your kids will be sucking up all of this goodness and beg for more!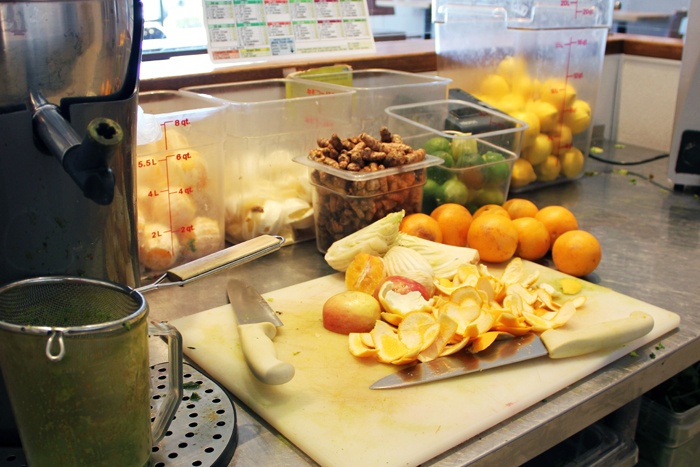 In goes the "Sneaky Spinach!"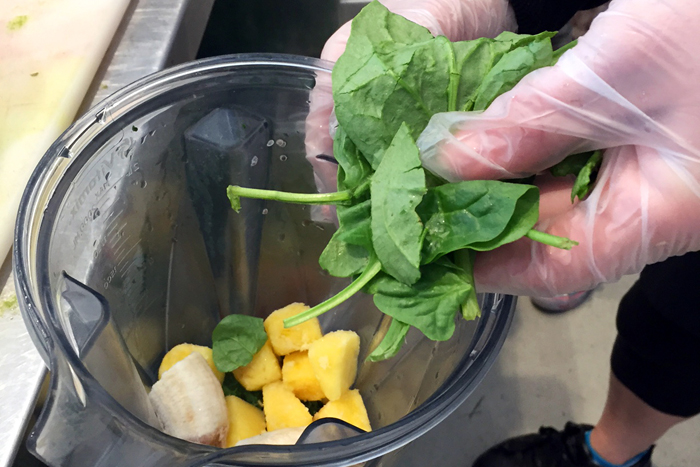 Check out these delicious smoothies!  Take a good look….they will soon be gone! The big girls ordered Mango Delight, Tropical Cooler, Pink Flamingo, and Berry Banana Burst!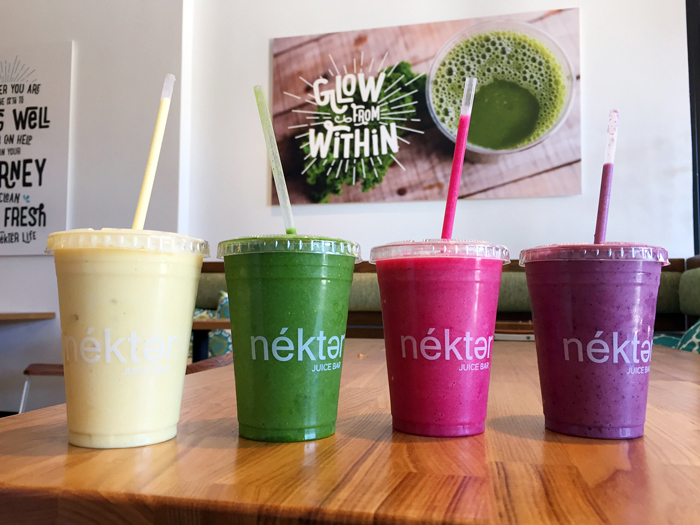 Little Lucy was crushing on her Orange Crush.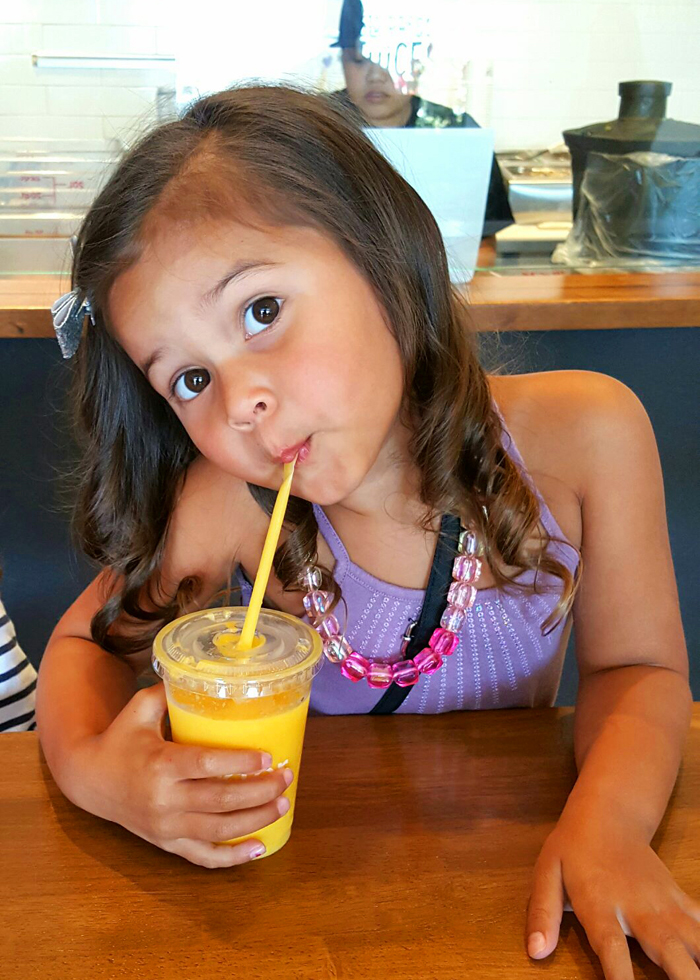 Alexis was cushing crushing on baby Kota while she sipped on her Greenie….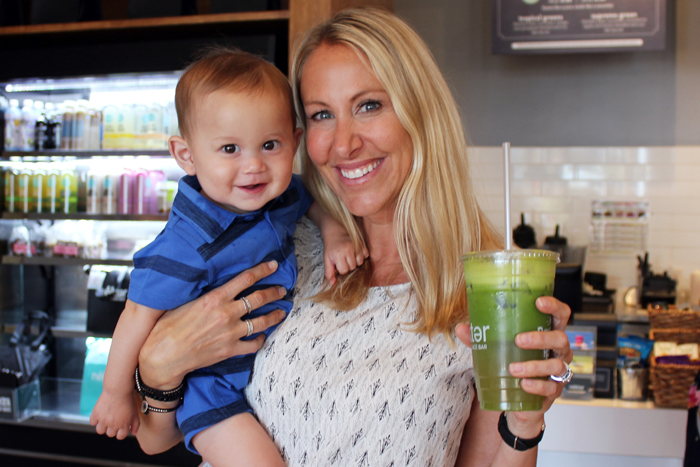 Maddy and Charlotte were shocked how tasty their healthy drinks could be! Charlotte said her Pink Flamingo "tasted even better when she added her sneaky spinach!"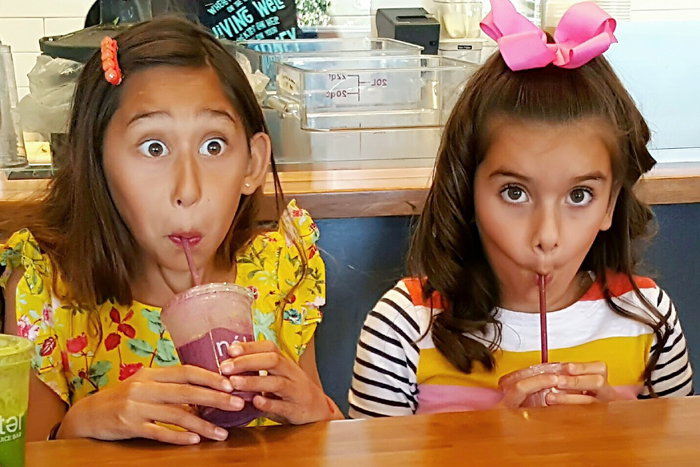 Not only is Alexis an incredible business women and creative writer but she is phenomenal with children. Our kids loved chatting, cuddling and even thumb wrestling with her!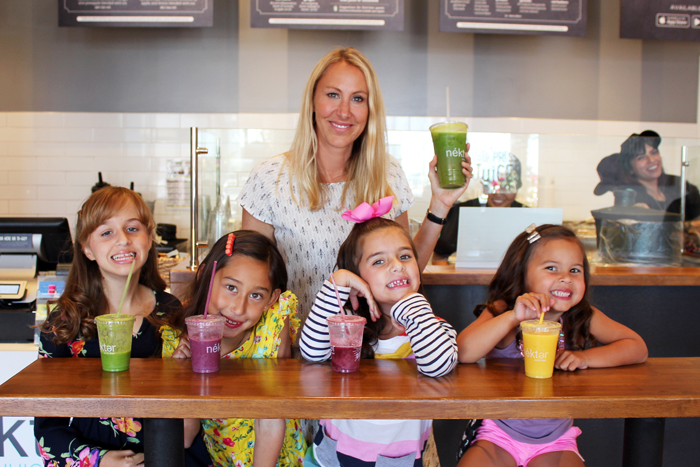 Michelle is feelin clean sippin on her greens!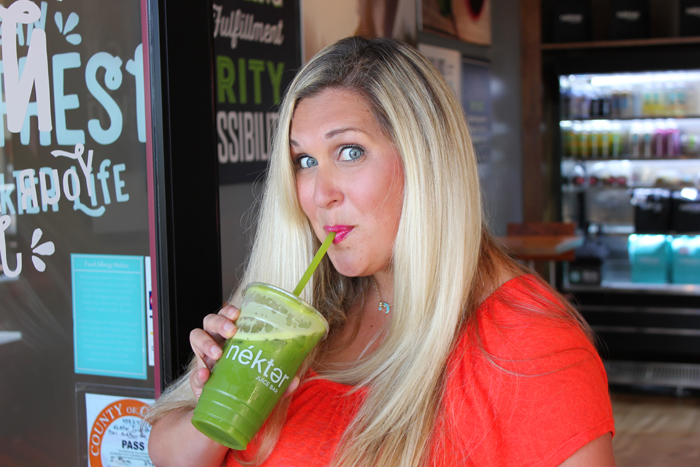 Ok, don't let this picture scare you from trying a Tumeric Shot! I'm not going to lie, when Alexis suggested us all trying one I was a little nervous.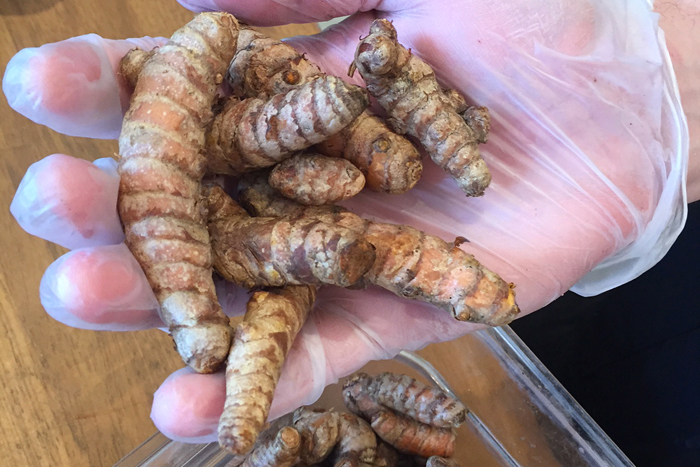 Alexis stimulated Kate's senses with a whiff of the Turmeric Shot. While it was interesting to smell Kate declined to join in on the taste testing. I was thinking she was a smart cookie for this choice…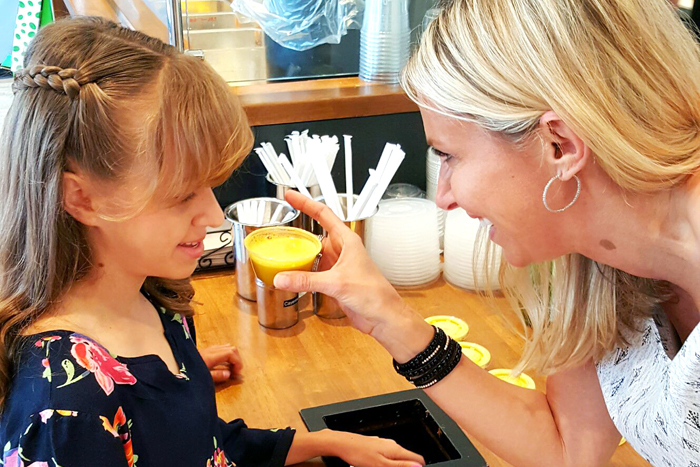 Cheers! Here we go!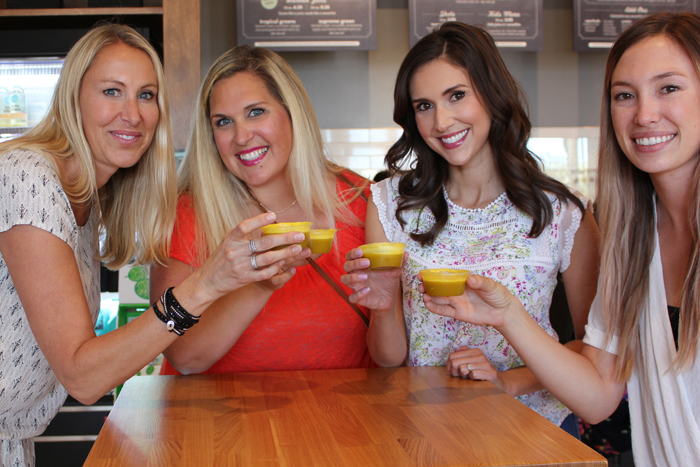 I was shocked!! It was sooooo good! With the benefits of it being an anti-inflammatory, sign us up for round 2!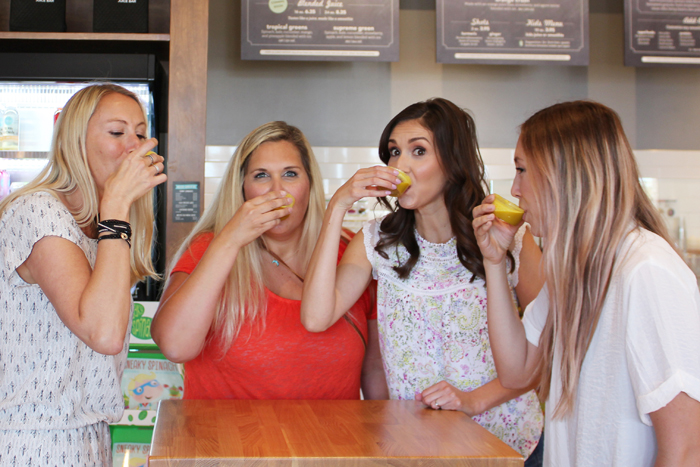 This, my friends, is what dreams are made of!!  No joke, if you ask me what I would want for breakfast, lunch or dinner, my answer would be the same…. any Acai Bowl from Nekter!  I ordered the Banana Berry Bowl and was kind enough to share with our children.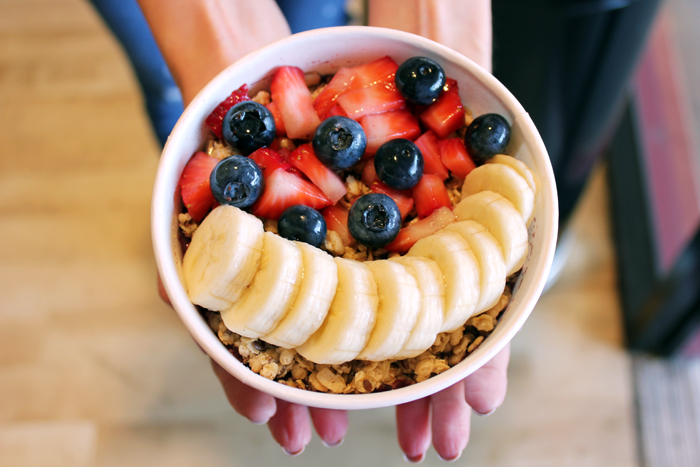 Here is a giant picture of myself eating……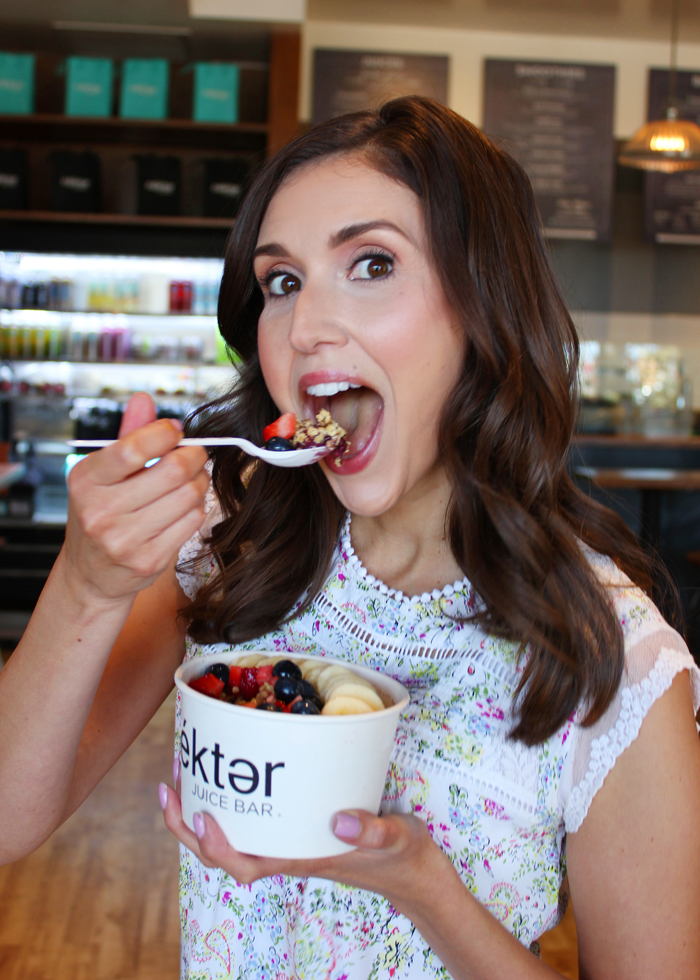 I went back the following afternoon for lunch and ordered the Acai Superfood Bowl.  It's AMAZING!!  Each bite you take is better than the last.  This bowl is loaded with the best ingredients and topped with heavenly goodness!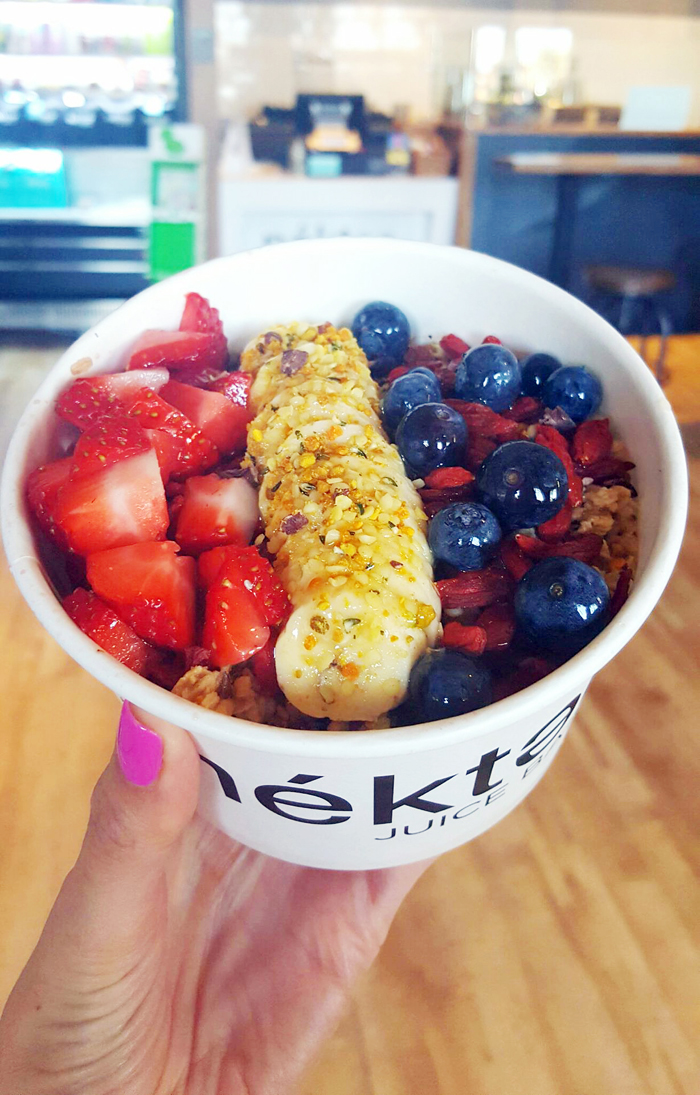 A quick mention of their cleanses, we havent yet tried them, but will soon.   There are 2 cleanses to choose from…. the Classic Cleanse is designed to help rid you of your sugar cravings and set you on the path for healthier eating habits.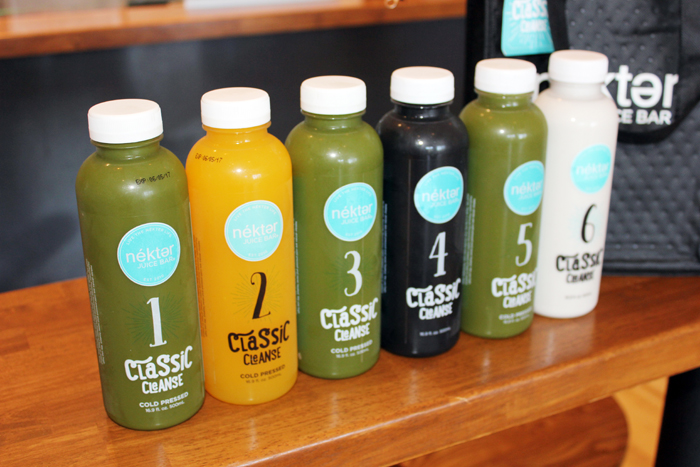 The Advanced Cleanse is their lowest sugar and most nutrient dense cleanse.  This will submerge your body with immune boosting vitamins and antioxidants . This cleanse was formulated to reset your body from processed foods making it an easier transition to a healthier lifestyle!   Michelle and I are excited to give these a try in the next month or two… Wish us luck!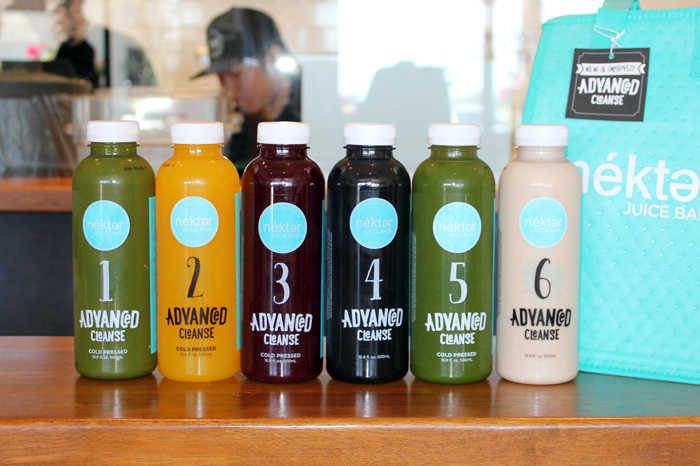 After our healthy treats our kids enjoyed a reading of Sneaky Spinach by the author herself. You can pick up a copy for your cutie at your neighborhood Nekter, Amazon HERE or see how to win one below!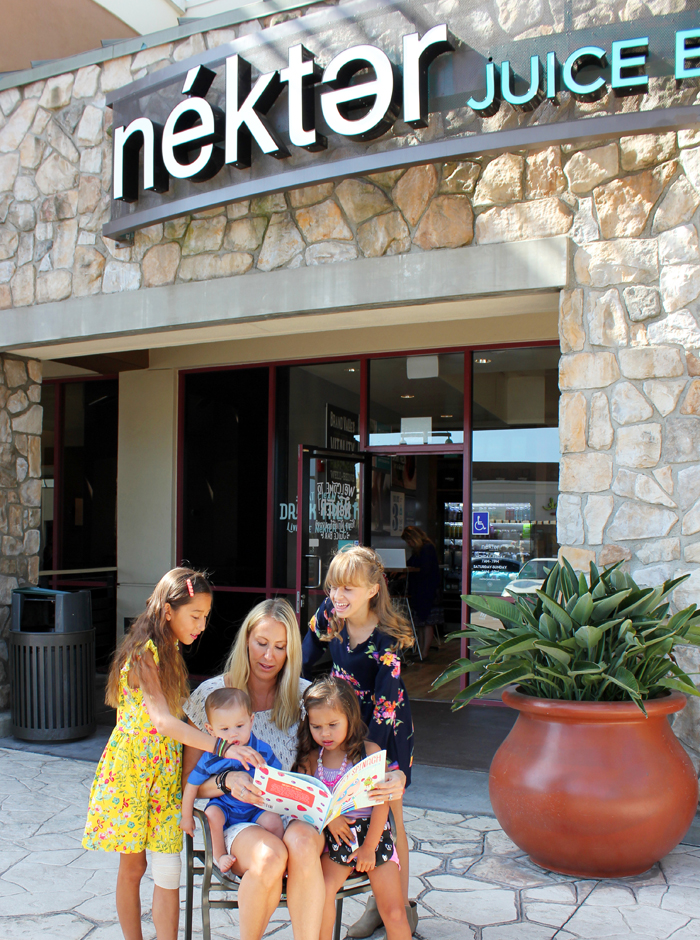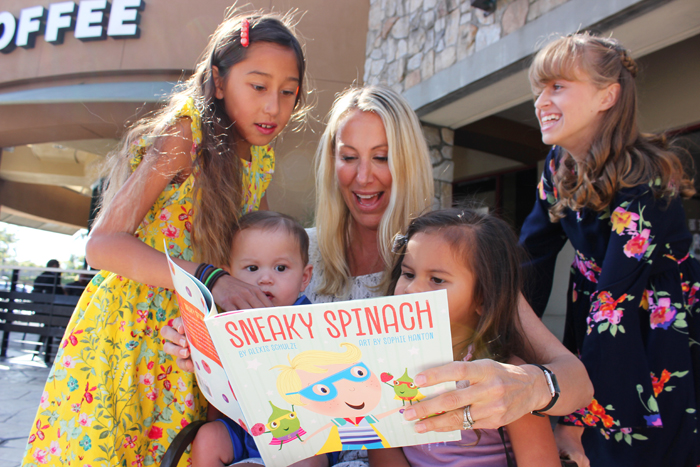 NOW FOR THE GIVEAWAY!  We are so excited to give one lucky reader $25 to Nekter Juice Bar and a signed copy of the book Sneaky Spinach by Alexis Schulze.  Head to THIS post on our facebook page @WhenInHuntington to find out how to WIN! And good luck!!!!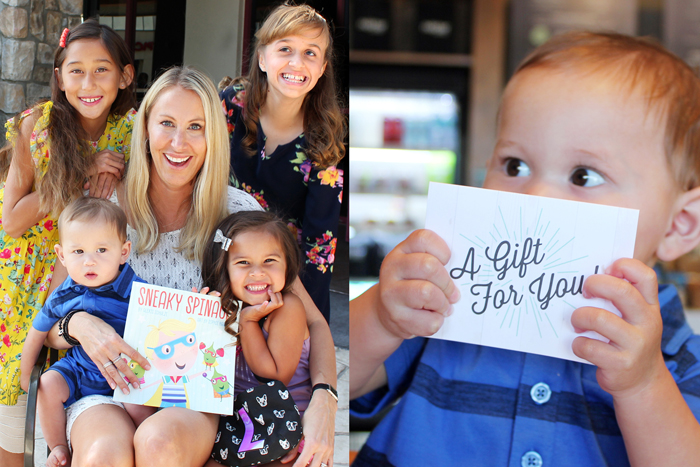 xoxo, Jamie
We are a participant in the Amazon Services LLC Associates Program, an affiliate advertising program designed to provide a means for us to earn fees by linking to Amazon.com and affiliated sites.