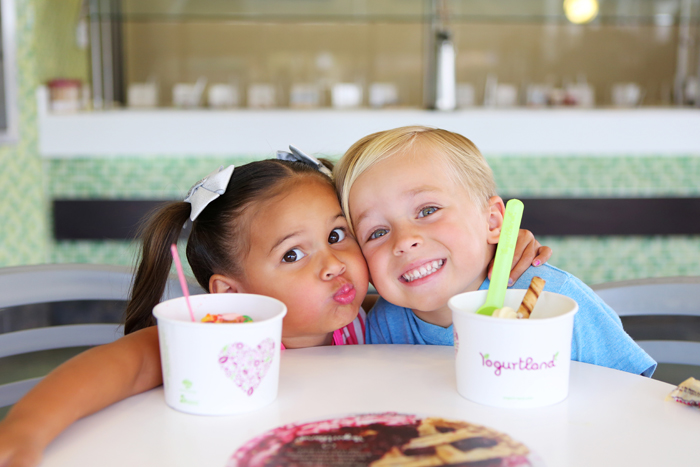 Every Tuesday Little Lucy hangs out with her pal Garrett.  We usually go to Pottery Barn storytime for a little, then venture off to play.  Today I decided to treat these 2 sweethearts to YOGURTLAND!  Ok, we may have skipped lunch and substituted Frozen Yogurt for our meals, but it was so worth it! Sometimes you need to celebrate nothing at all.  Scroll down to check out the cutest first date ever and be sure to venture to the bottom of this post to see how to enter the YOGURTLAND GIVEAWAY!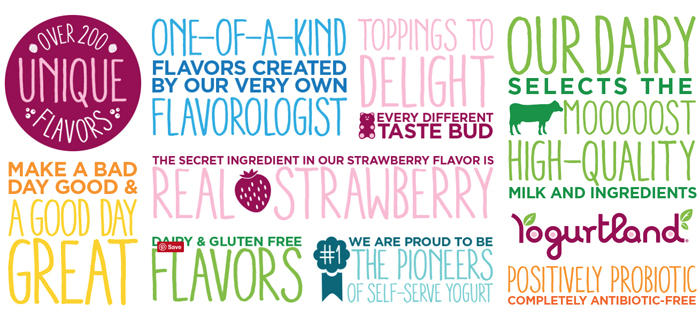 There are 3 Yogurtland locations in Huntington Beach.  We checked out the Yogurtland on Adams Avenue.  The kids couldn't wait to attack those yogurt machines!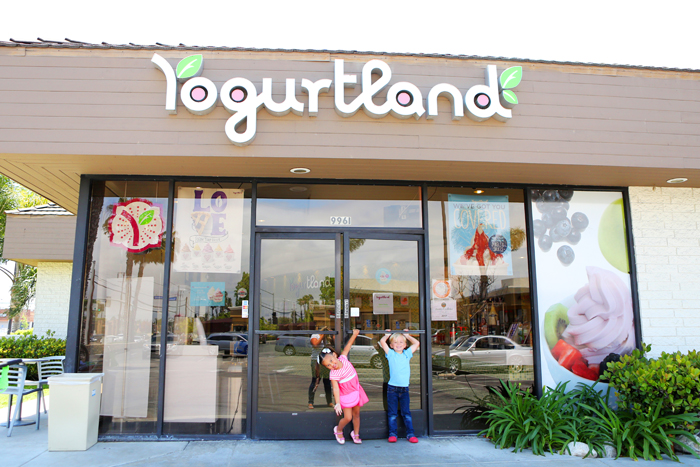 After sampling many flavors, Lucy settled on Strawberry Banana Taffy, and Garrett Alphonso Mango Tart.  Both tasted amazing!  My favorites were the Big Pop Sorbet and the Guava Pineapple Tart.  You can check out all the flavors HERE.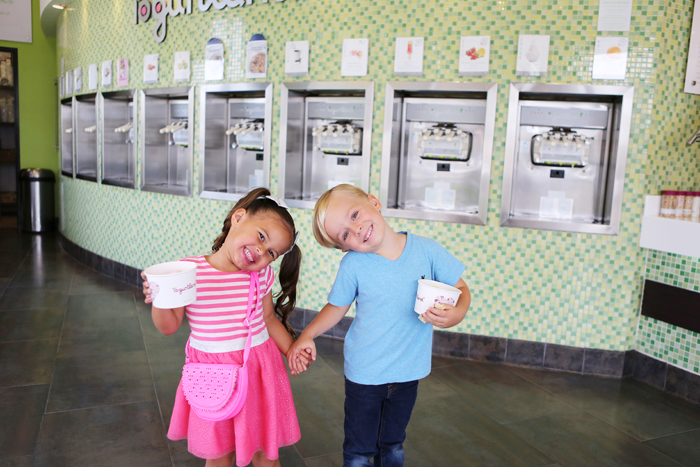 Yogurtland has so many toppings to choose from from treats, to so many fruits, boba, sprinkles, whipped cream and sauces galore.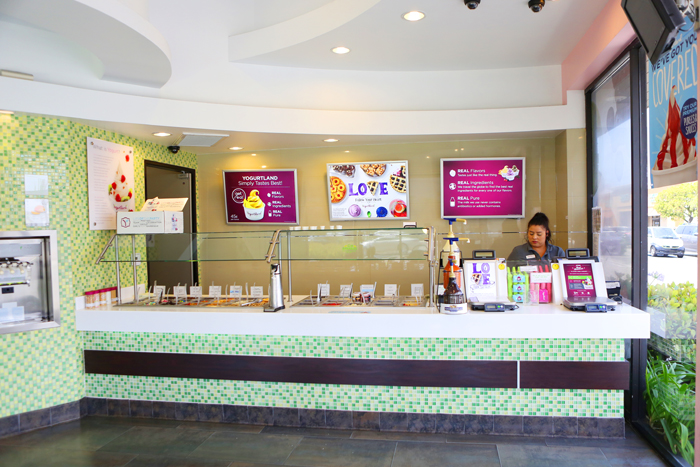 I let the kids go wild (because we are celebrating just being cute today) and choose whatever toppings they wanted to toss in their bowls.  Lucy went crazy with gummy bears, Fruity Pebbles, M&Ms and sprinkles, while Garret wanted keep in simple with 1 single swirly cookie bar.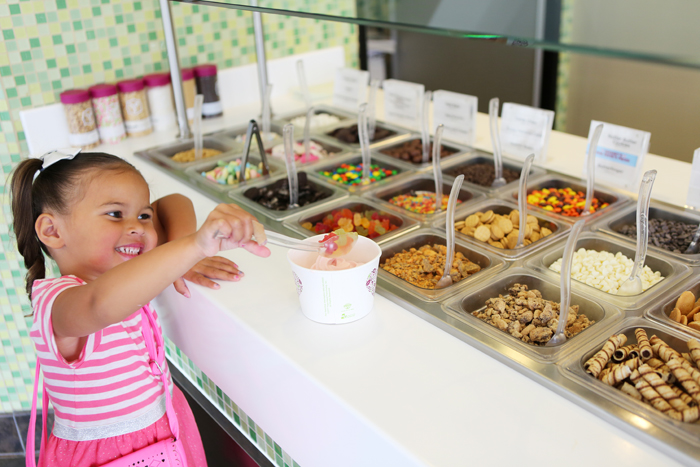 Our total was just around $5 for both kids.  Isn't this a great price for those priceless smiles?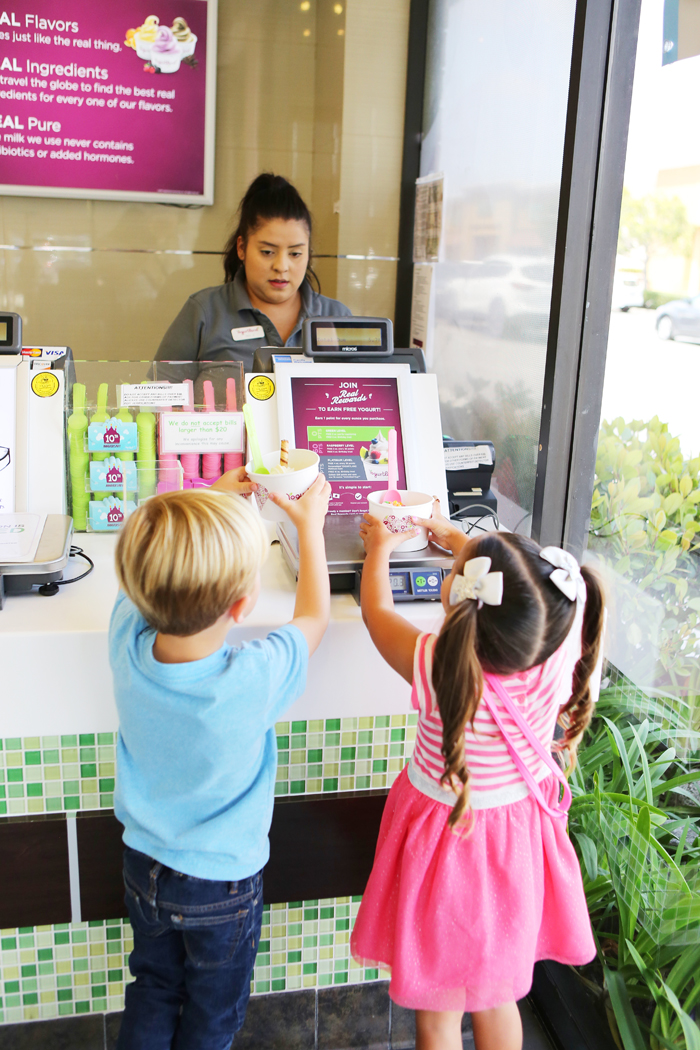 This Yogurt screams with personality just like this girl does.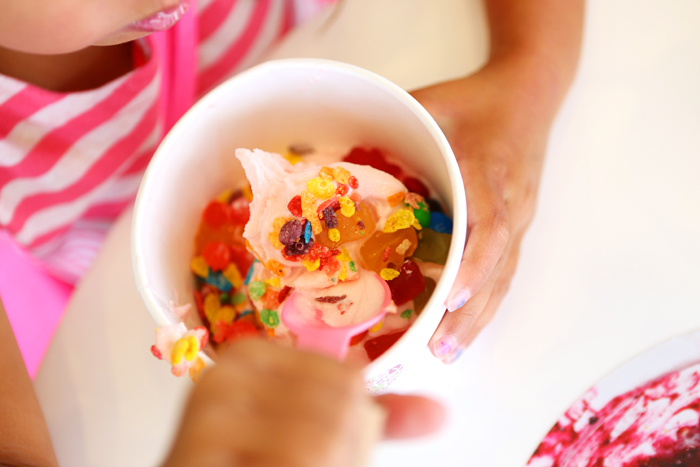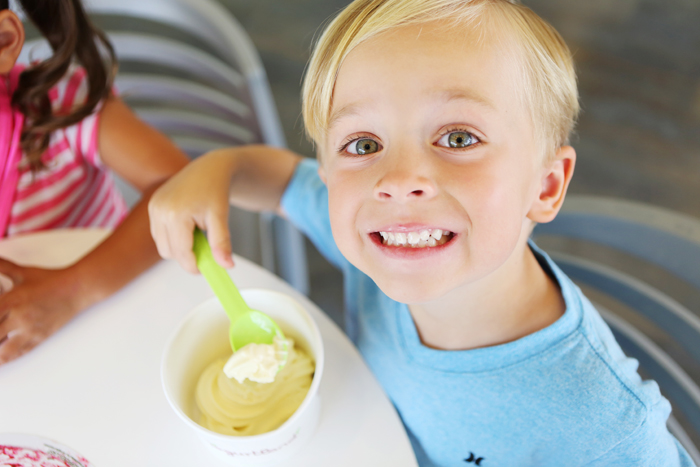 Best. Day. Ever.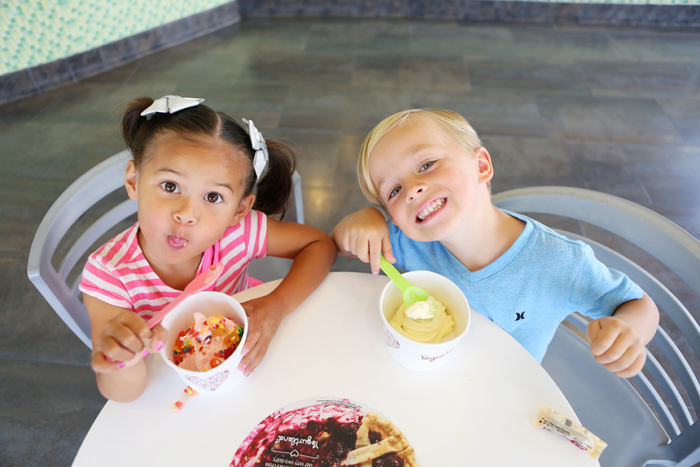 The sun is shining, flip flops are on and now all you need is some delicious FROYO in your hand.  Your kids will love you and you will love thier happy faces.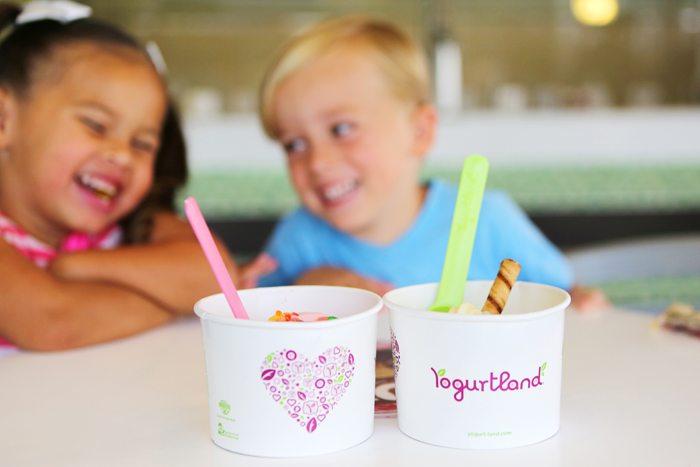 NOW THE GIVEAWAY!  We are celebrating the sunshine, happiness and all things good by giving away $20 in GIFTCARDS TO YOGURTLAND!  To enter is simple, just visit us on Instagram @WhenInHuntington, Find the giveaway post featuring these little cuties, LIKE US then TAG as many friends as you want entries!  Winner will be announced on Instagram May 11 at 8pm!  Goodluck to you all!