DIY SPRING FLOWER CROWNS!  I love flower crowns! I started making these last year for my girls and loved them so much I wanted to start a tradition and make them every year for Easter Sunday.   I also made this beautiful crown for Charlotte's baptism portraits (see above).  I am excited to show you how to piece these DIY SPRING FLOWER CROWNS together yourself.  They are simple and easy and just a few materials.  Our littles feel so special in their crowns and so will yours!
DIY SPRING FLOWER CROWNS
Here are the supplies you'll need…
Flowers –  I like to use a greenery, a smaller flower for filler and a larger flower to spotlight.
Floral Wire
Paper Wrapped Stem Wire
Scissors
First I went to my local Trader Joes, they always have the best selection of flowers and they are a great price.  Lucy's such a bright ray of sunshine I really wanted to capture her personality.  I wanted to make something bright and cheery.  I loved these flowers because they were all different textures and sizes.  I feel this is really important in making your flower crown unique.  Always look for a variety of textures when you're picking out your flowers.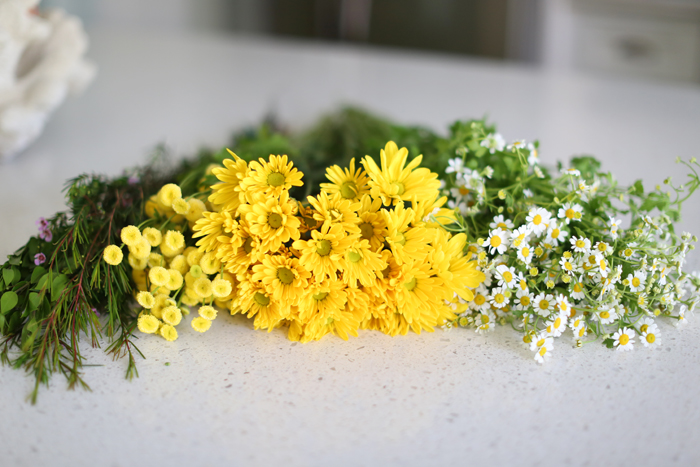 This is the floral wire and paper wrapped stem wire…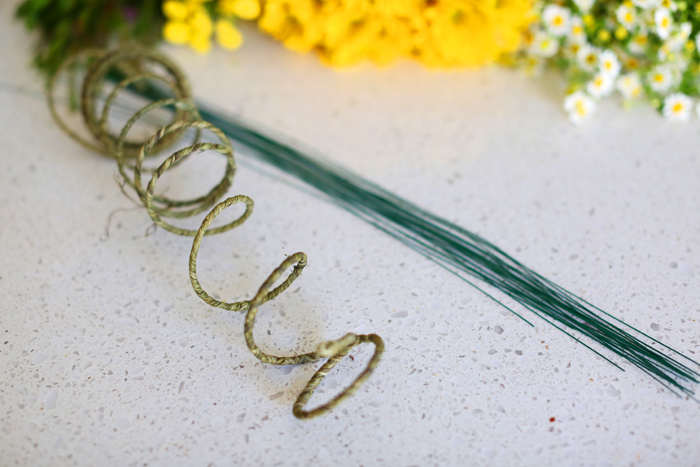 It doesn't have to be perfect, but take a quick circumference measure of your subjects head and cut the Paper Wrapped Stem Wire.  Leave a little extra room to twist together at the end.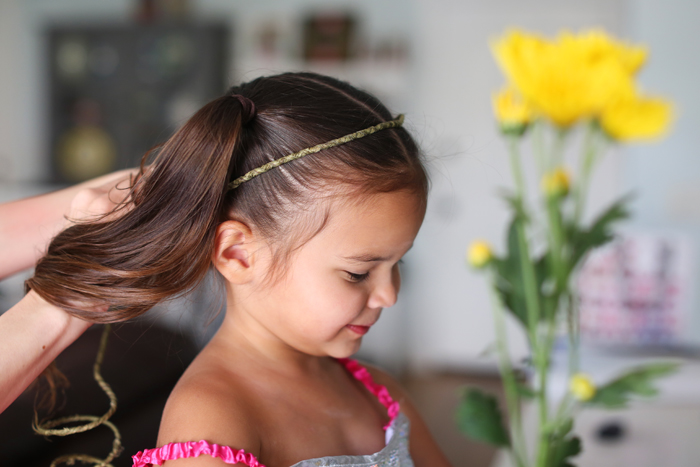 Cut the floral wire into 3-4 inch pieces, I like to have these ready before I start.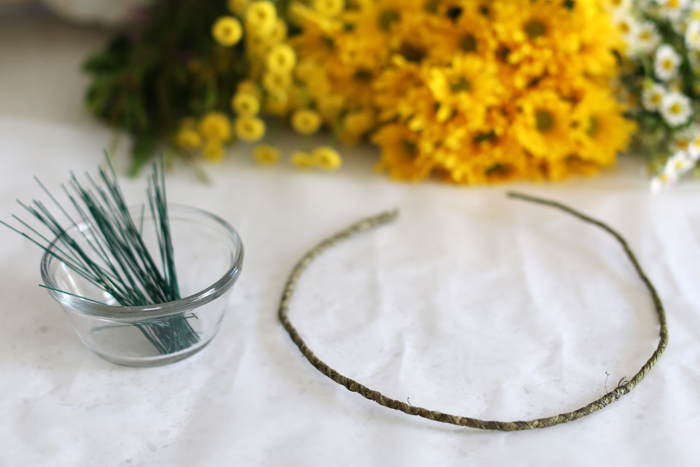 You can play with your greenery however you want, but I like place and wire the greenery from one end to the other.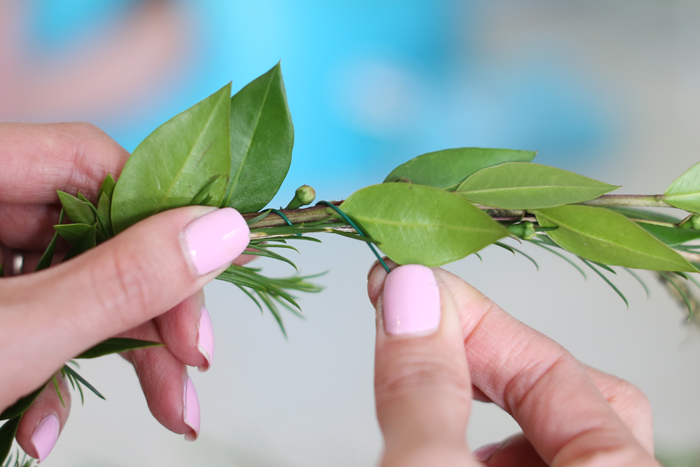 Using at least 3 different types of flowers, create a grouping to place on the crown.  For this particular crown, I was going for a more relaxed natural look so I wasn't as concerned about perfectly placed flowers.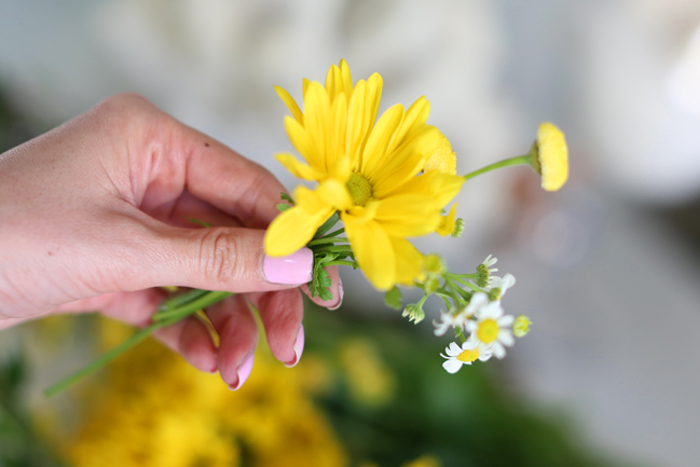 Wrap the floral wire around the stems of the bunches to secure to the crown.  I also like to lift up the flowers and wrap the wire between them to give it extra security while staying hidden.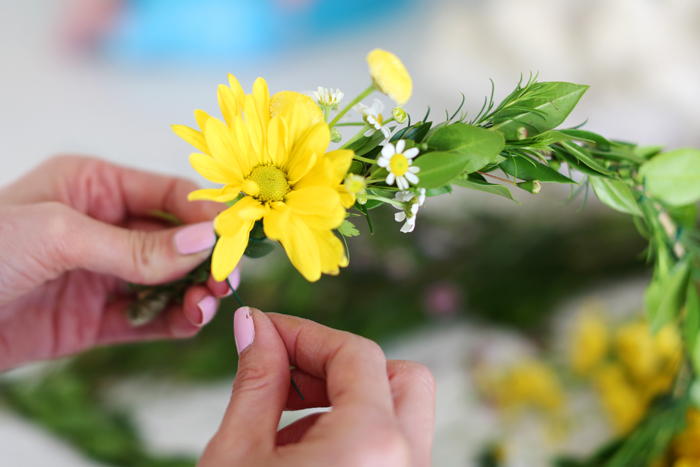 Continue this process until the entire length of the crown is filled.  To secure the 2 ends of the crown twist the paper wrapped wire together, then you can go back with single flowers or more greenery to fill in sparce areas.  To keep your flower crown fresh for the next day losely wrap in parchment paper and stick it in the fridge.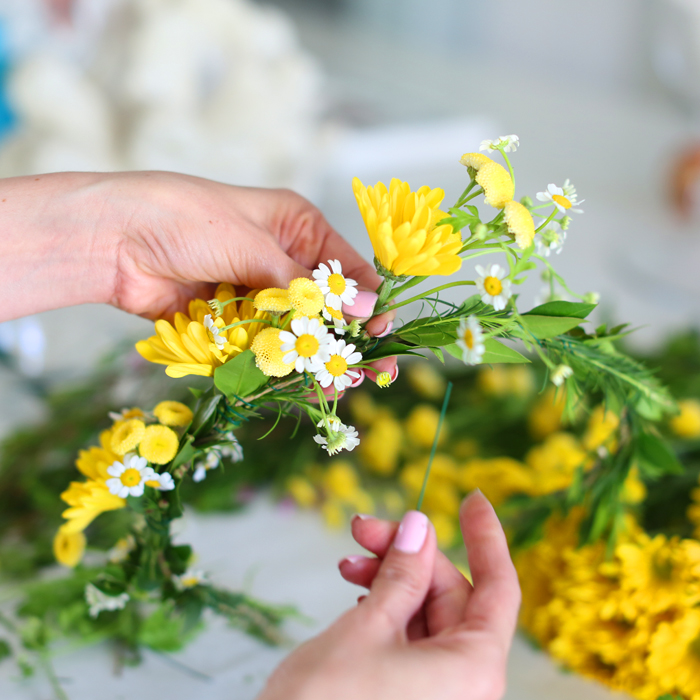 Your flower crown is sure to make your princess smile.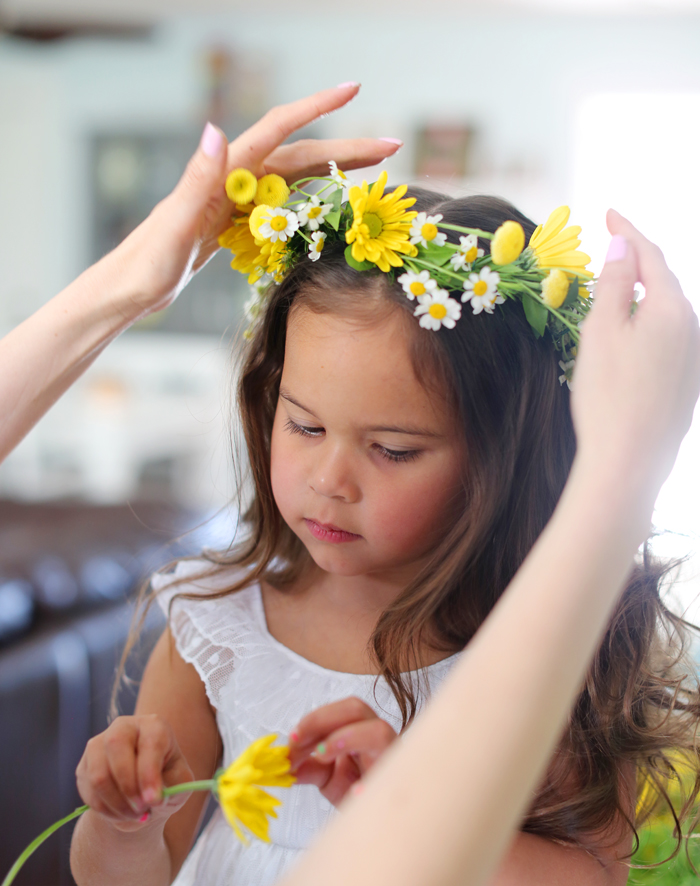 I love making these for my girls, it makes them feel so special.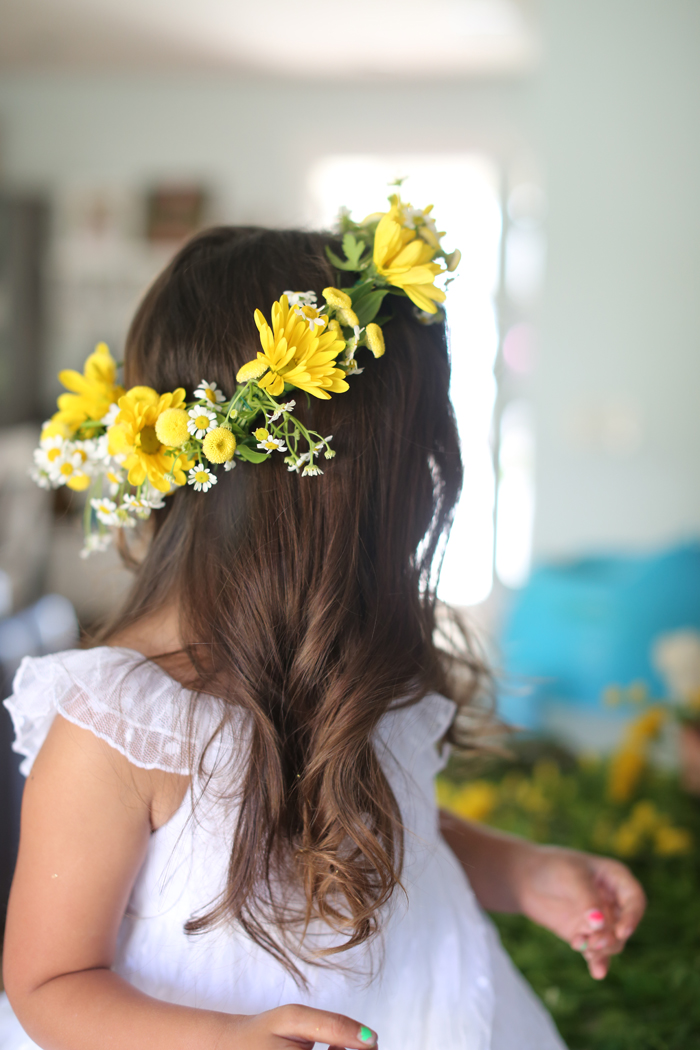 You can make these for baby showers, flower girls, family portraits, other holidays or just for a special day.
I loved making this crown for Lucy, it looks so beautiful on this sweet girl.  I hope you enjoy making these for your little princess and seeing her cute smile.
xoxo, Jamie