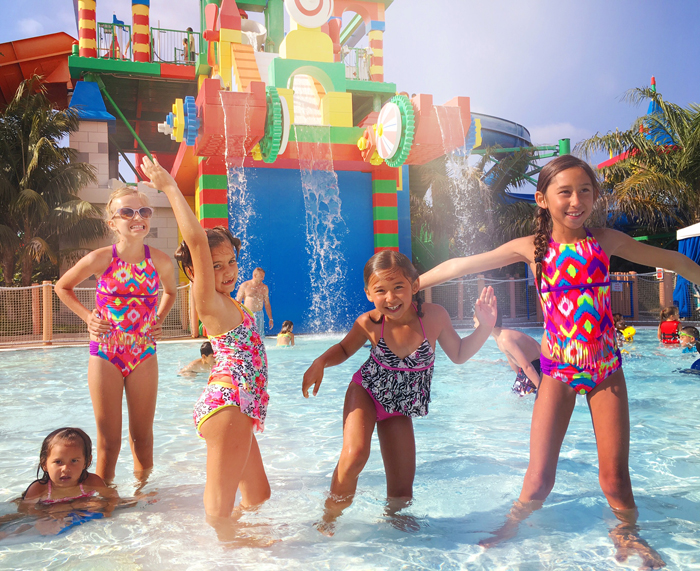 Summer is here and we are excited!  Let the fun begin!  First stop, Legoland Waterpark.  It has been sooooo HOT around here.  We desperately needed somewhere to go get our thrill on and cool off.  Luckily Legoland California was sweet enough to host our families and let us share their amazingness with you all.  Before we threw on our bathing suits we wanted to spend a little time enjoying some of Legolands finest rides and famous foods.
Little Lucy ran straight to Mia's Riding Camp!  She chose the sweetest little pony to ride and as you can see the ride exceeded her expectations!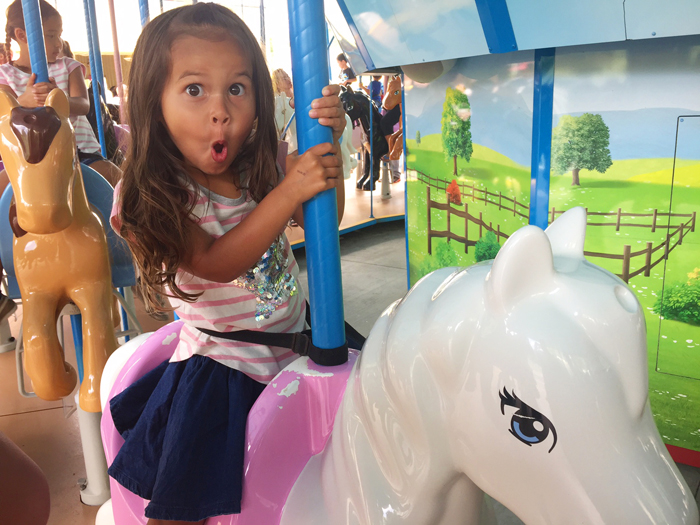 We all were terrified but conquered our fears and rode the Knight's Tournament ride!  It's pretty much like a giant claw ripping you up and twirling you up and down and all around.  These girls were so brave!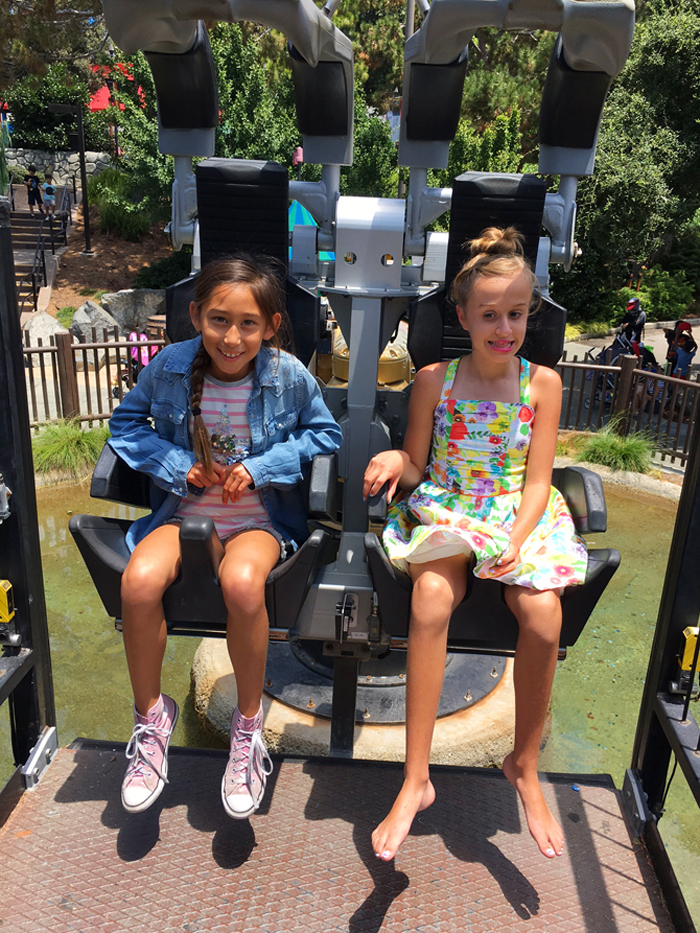 Here goes Jamie and little Mika…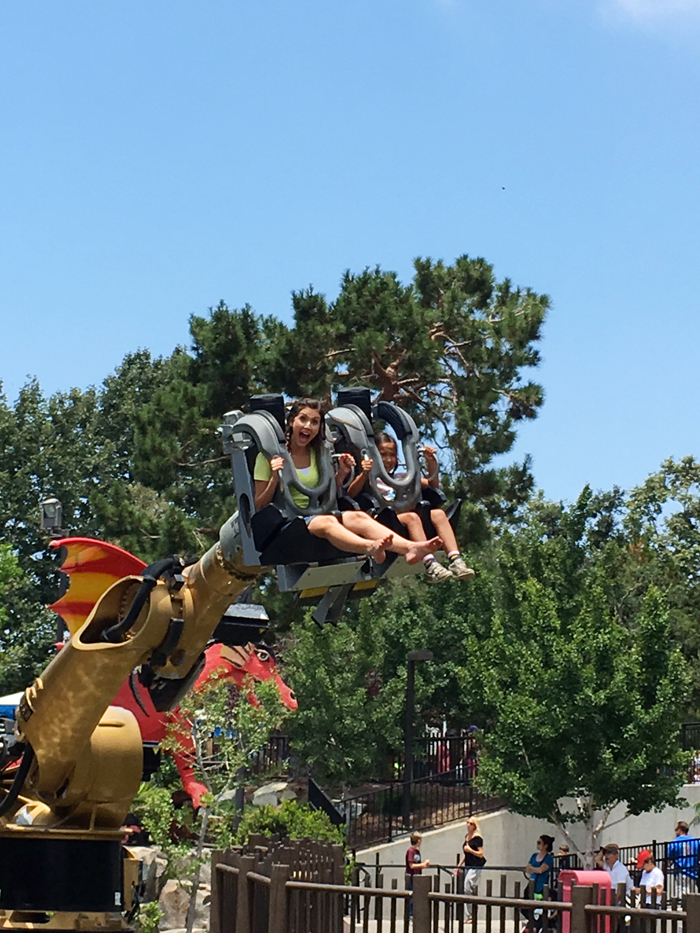 The Lego Girls are always a sweet treat to meet.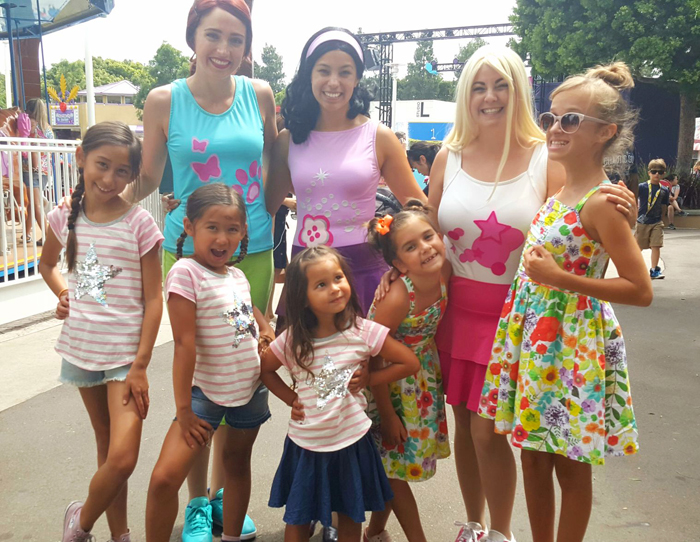 You all told us the Granny Apple Fries were a must try and they did not dissapoint!  These fries were amazing!  And healthy right?  Apples anyone?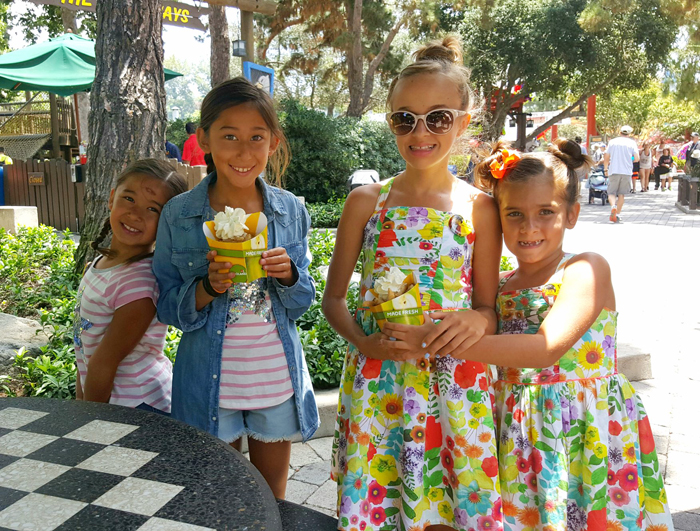 And Captain Cranky's Challenge was not a challenge for these girls.  Though I almost lost my breakfast…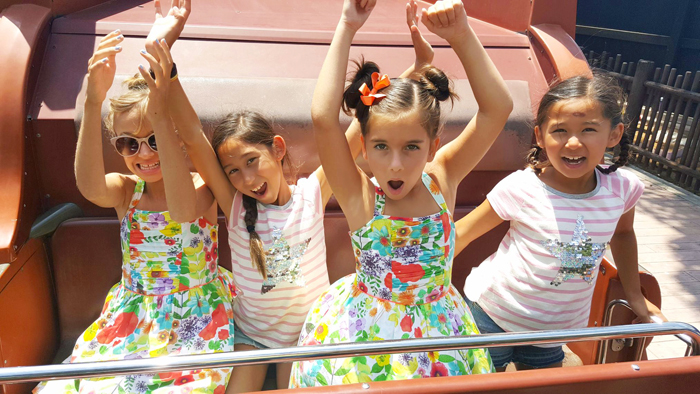 Here's a fun tip!  Bring a lego figurine and all around the park you will find traders.  You can swap out your lego guy for a new one of your choice.  Such a fun experience for the kids!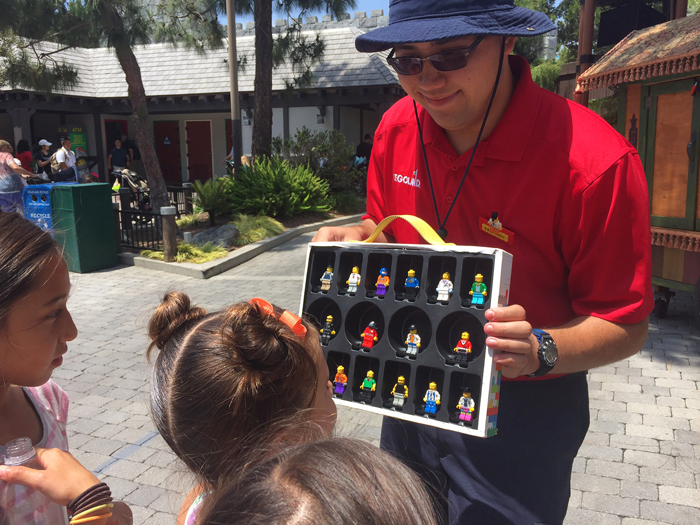 Lunch was at the Knight's Smokehouse BBQ.  You have to enter under these fierce dragon.  But don't you fear.  He's just made of legos.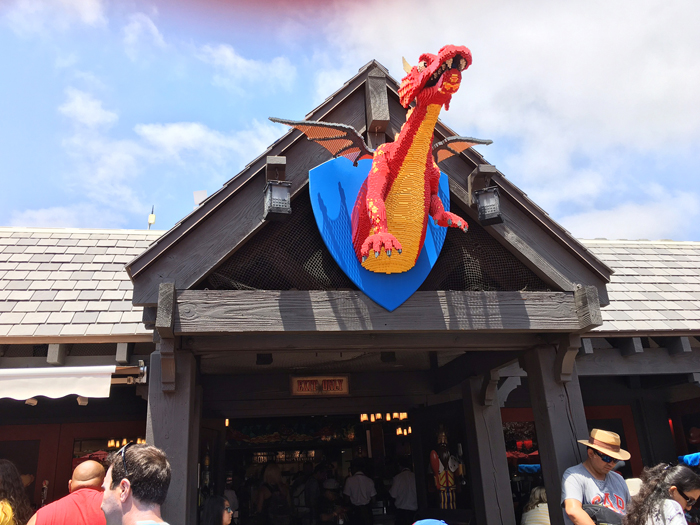 It was a meat eaters dream come true in there…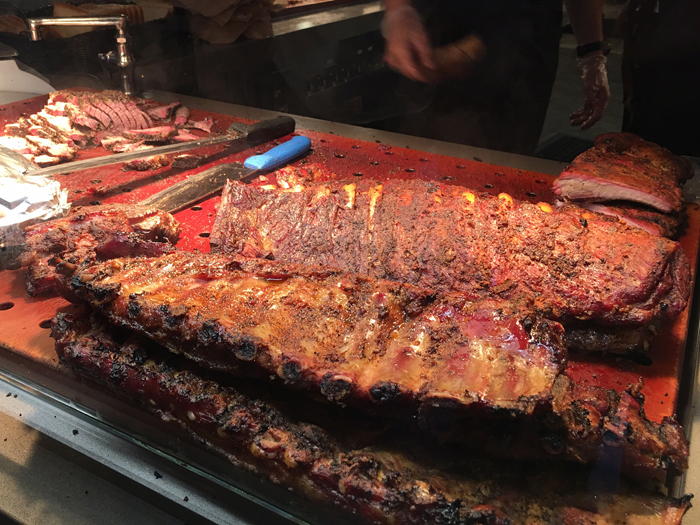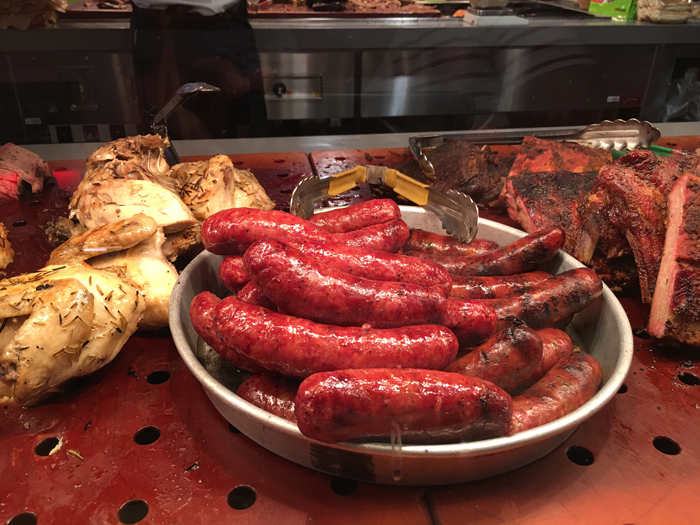 Last but not least before entering the waterpark Kate treated all her friends to Legolands famous Chocolate Churros!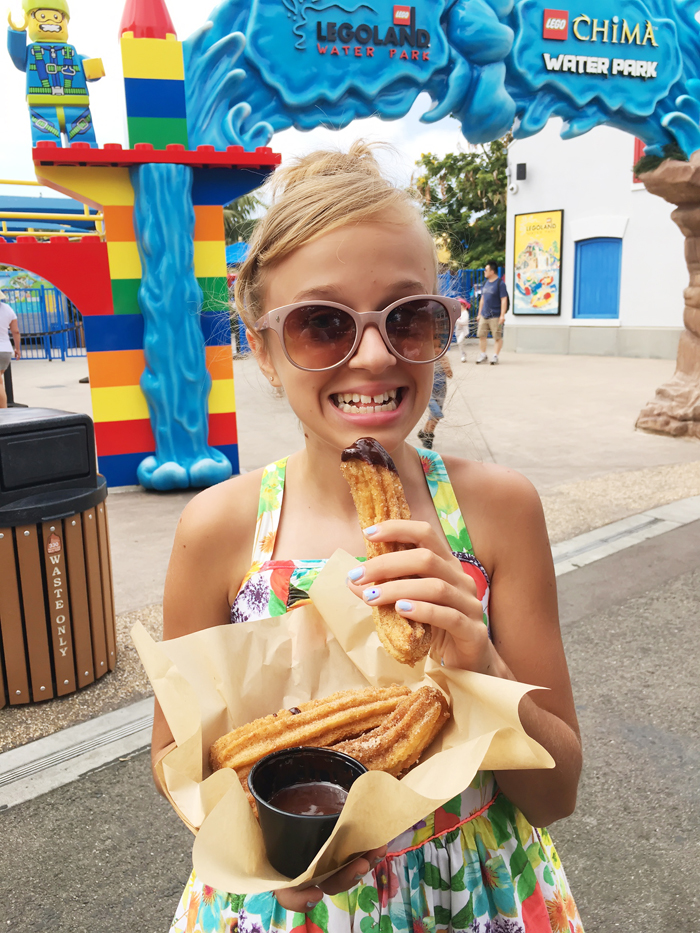 Nom Nom Nom.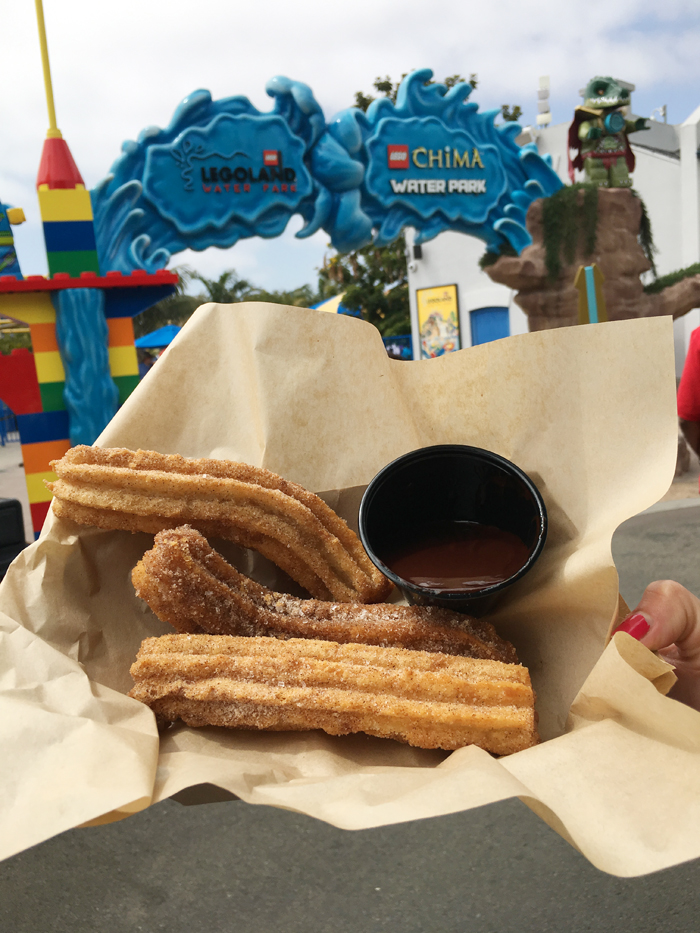 Then the real fun began.  Party at the waterpark!  There are nice changing rooms and lockers to hold all your clothes.  Everything is so clean and the colors are so fun!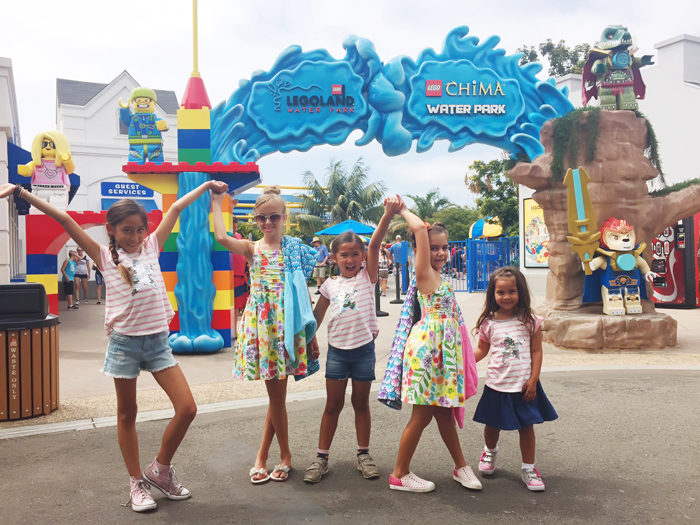 Our first ride was Pirate Reef.  This was our first time on this ride and little did we know that we would be completely soaked from head to toe after this ride.  It definitely helped get our feet wet.  Check these girls having the ultimate waterfight and spraying all the riders of Pirate Reef ride.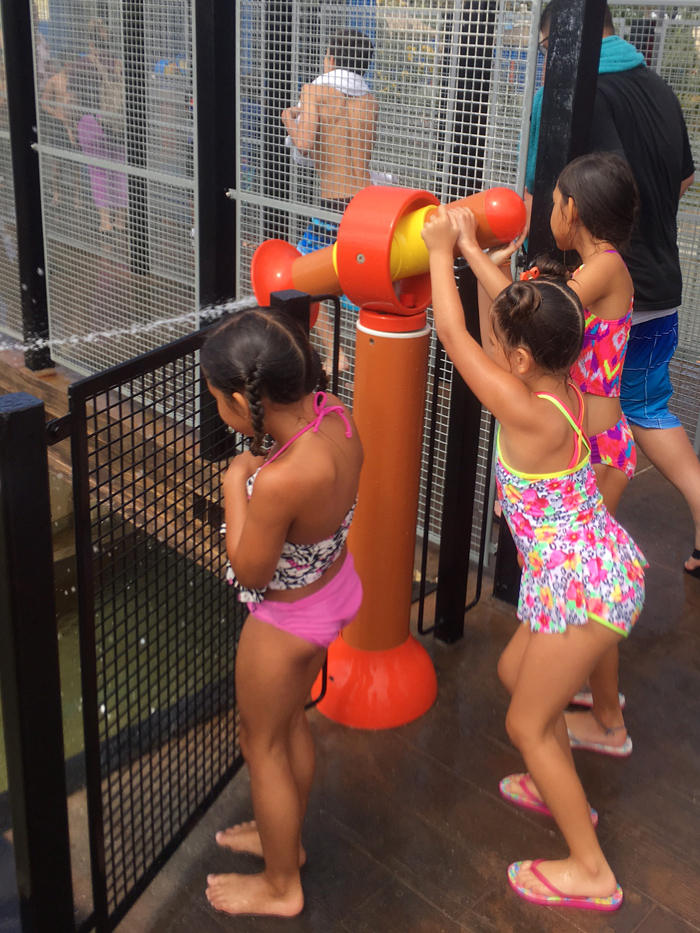 These girls could chill in the Build-A-Raft River all day.  This legoland lifegaurd was very concerned for our safety.  We made sure to follow legoland rules and stayed in our rafts!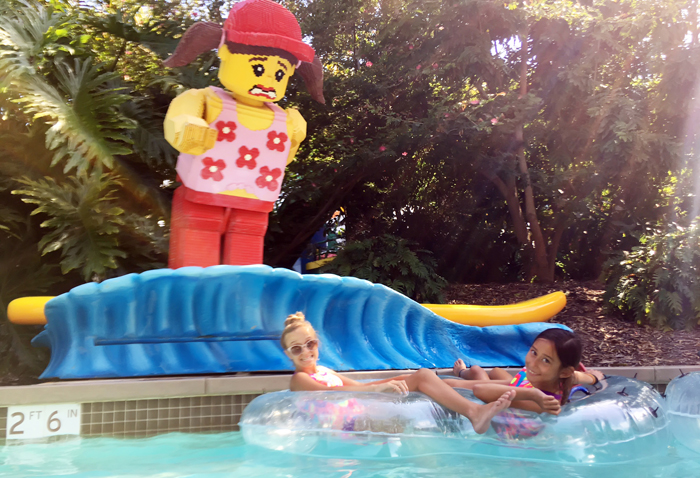 The Duplo Splash Safari was filled with the sweetest animals you could climb all over.  Loving Mika and her new gator friend.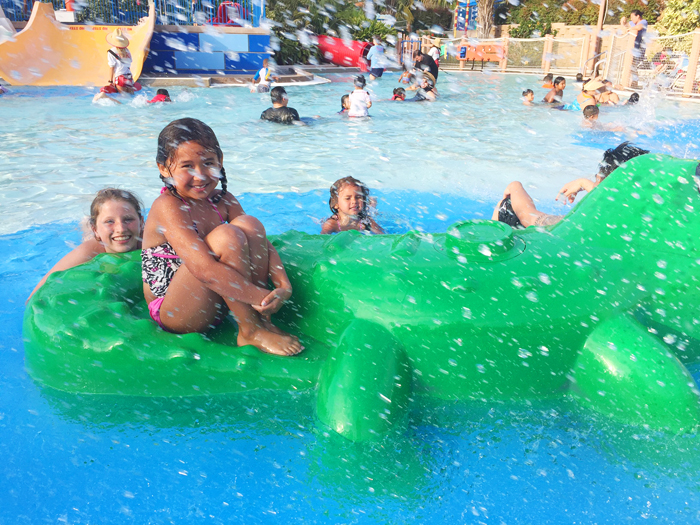 Little Lucy and her cousin Vann loved the kiddie slides.  The water was so warm and inviting and the slides the perfect size for these cuties.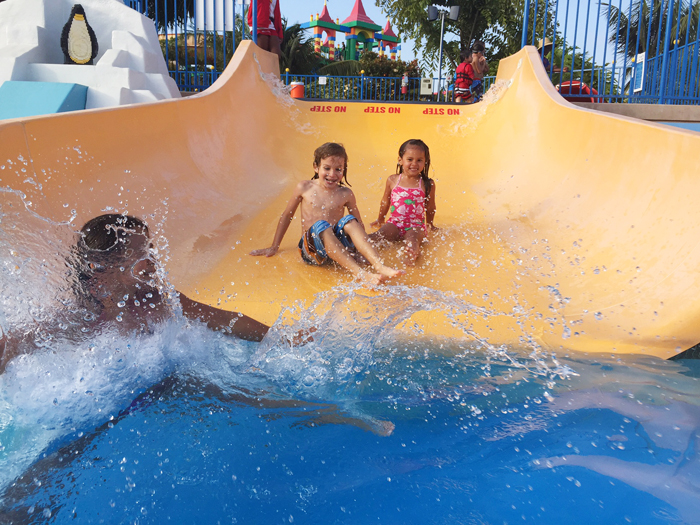 Isn't this polar bear the sweetest.  The Splash Zoo was so fun.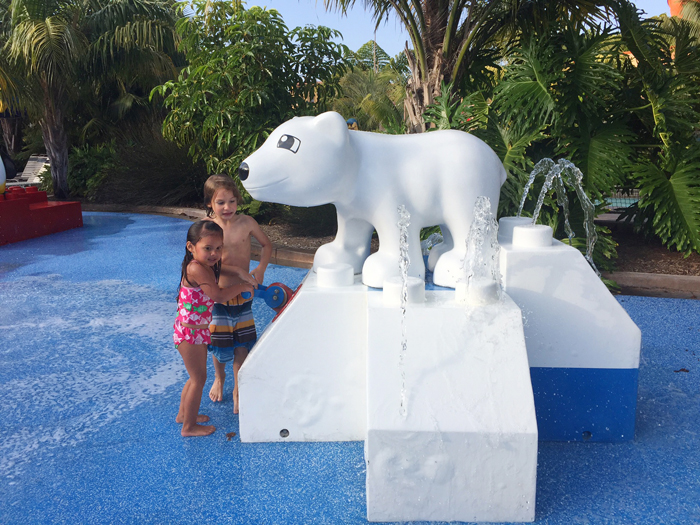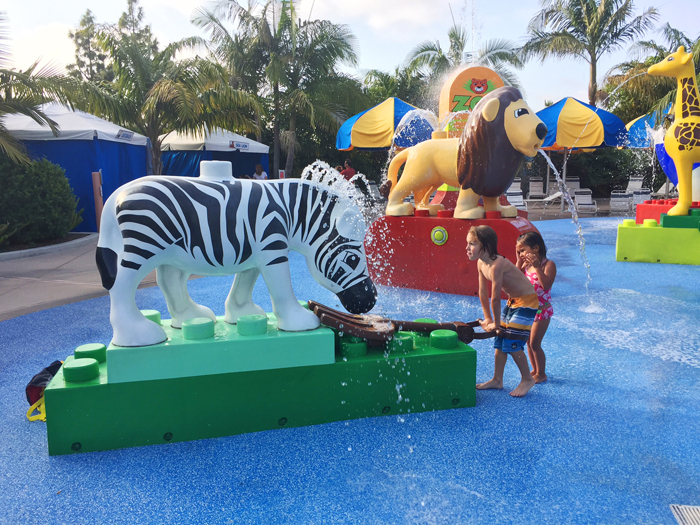 Lucky Lottie lost her tooth in the Build-A-Raft River.  We are offering a REWARD of $5 to anyone who can find this tooth.  It looks like a white chicklet.  Legolands medical staff was at it's finest and took care of our girl.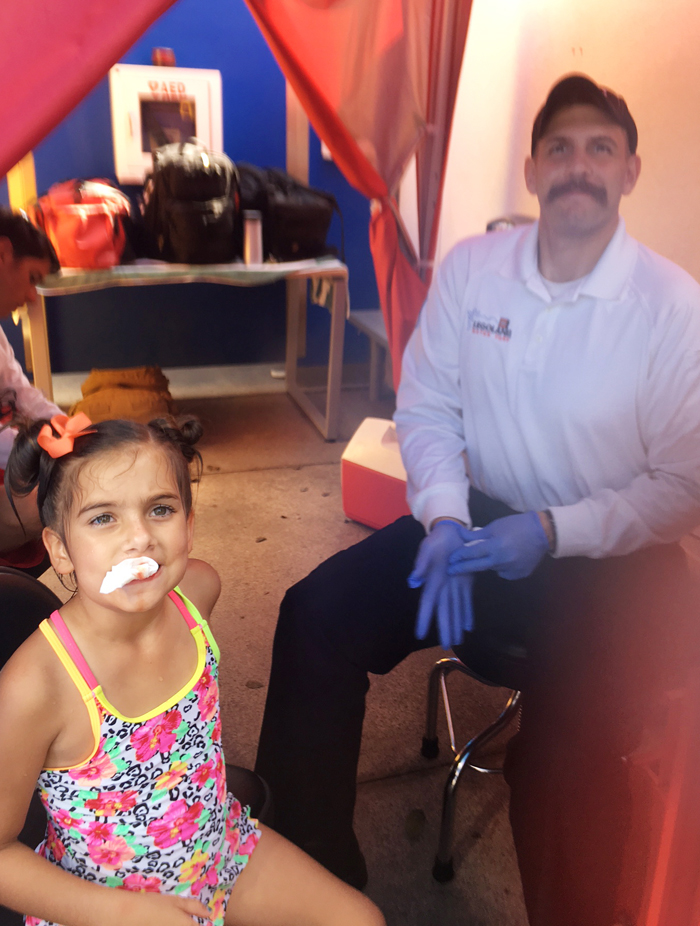 She even earned a BRAVERY BADGE!  Now all she wants for Christmas is her 2 front teeth.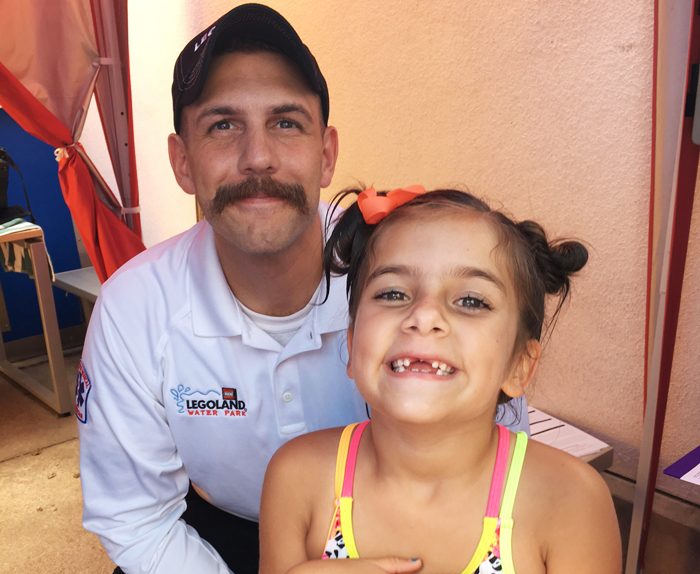 SURFERS COVE is coming soon!  We are waiting with anticipation for this fun expansion and can't wait to share it with you!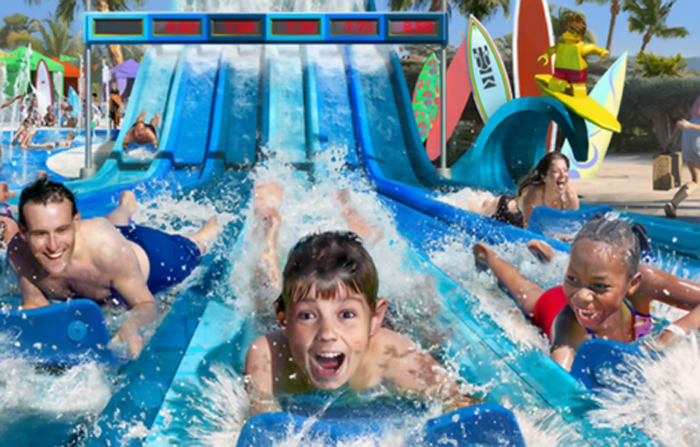 (Image Via Legoland.com)
On your way out beware of the lion.  He thought Kate tasted Marvelous.  Luckily Lottie was able to pull her out just in the knick of time.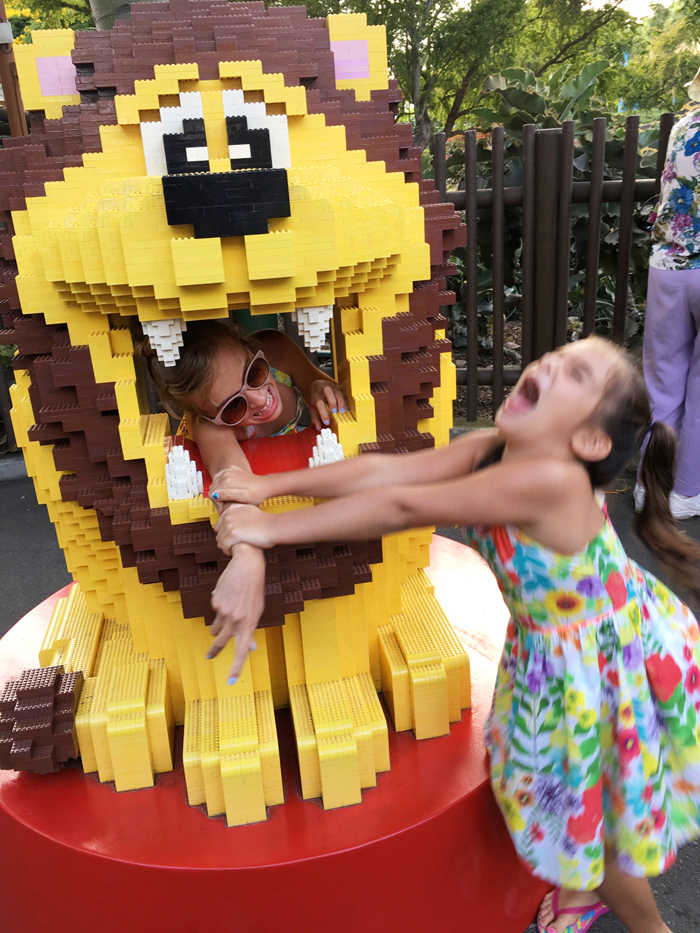 Thanks again Legoland!  We had a blast and can't wait to visit you again soon!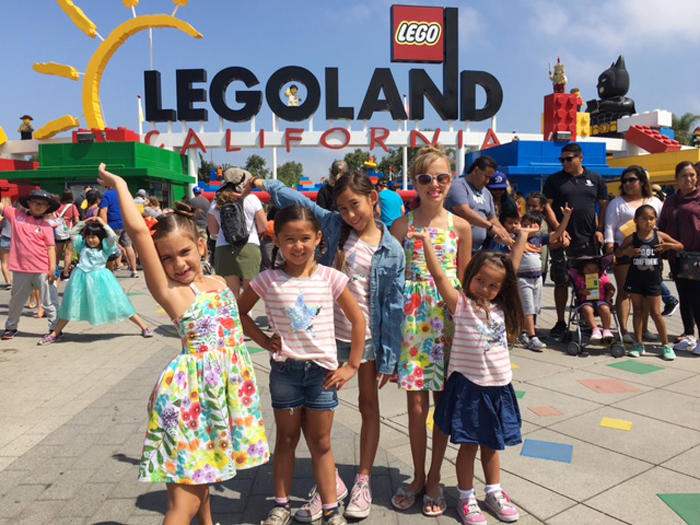 Legoland Tickets start at $99, but be sure to check out their website for deals and steals HERE.  Right now you can get a 5 day pass for $115 and this includes all 3 parks, the waterpark, the aquarium and Legoland.  Such a great deal!
We love hearing from you and hope to visit Legoland again soon!  We are always open for more fun tips and tricks!  Comment above to share your great ideas with us.
XOXO
{Disclosure: We were invited guests of Legoland California. All thoughts and opinions are 100% our own. }
SaveSave
SaveSave
SaveSave
SaveSave
SaveSave
SaveSave
SaveSave
SaveSave