(this is a sponsored post, all opinons are 100% our own)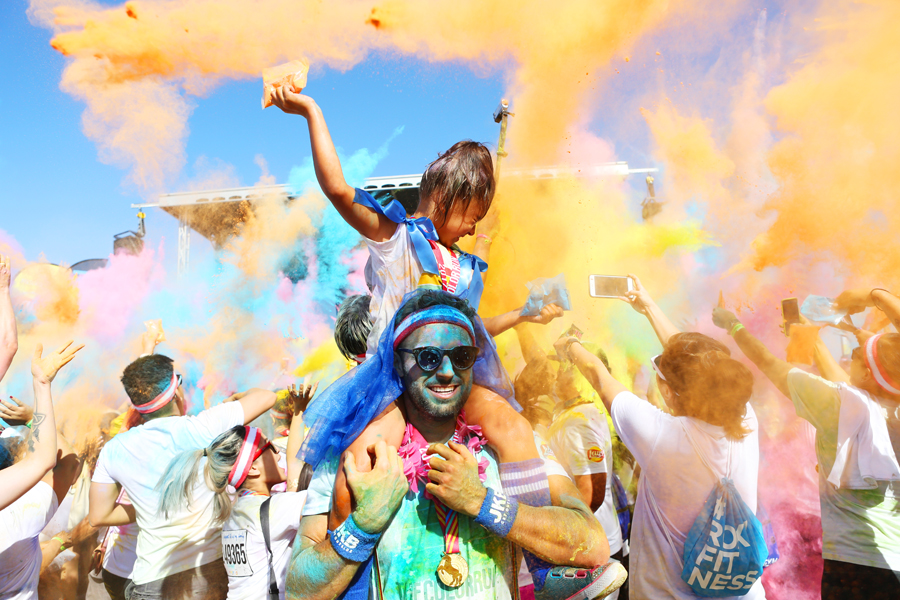 The Color Run is said to be the happiest 5K on the planet……and we TOTALLY agree! It was everything we were hoping it would be and much more. As if spending time with our family and friends on a beautiful Saturday morning at the beach wasn't perfect enough, we enjoyed trotting our way through an array of magical bursts of color. We can't wait to share some of our fun moments from The Color Run and maybe some helpful tips too!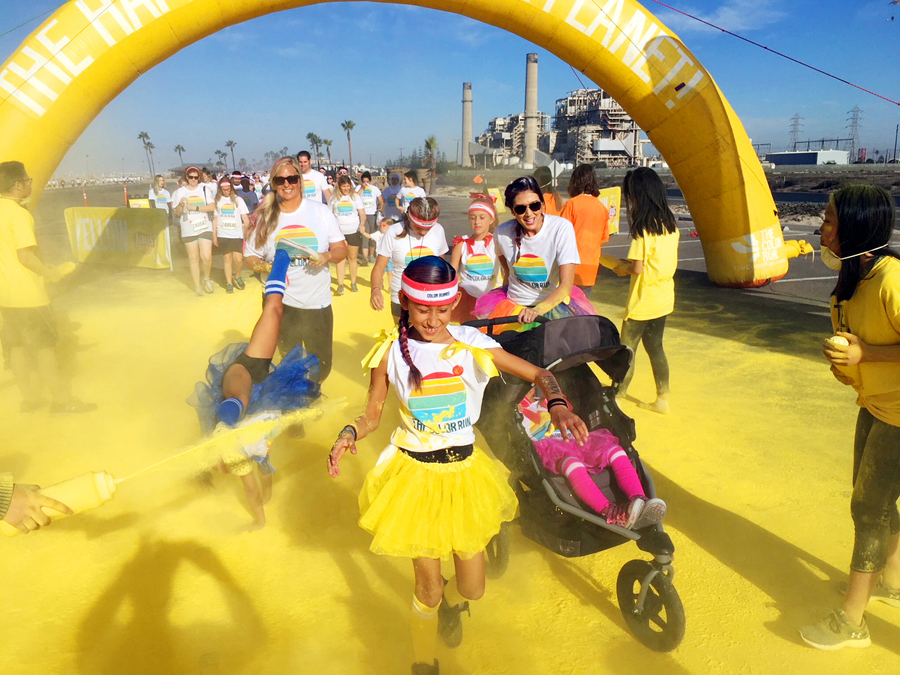 We started our morning off by prepping to be as colorful as we could be. This included Tutus, coordinating knee socks, ribbons for shirt and hair, and lots of color spray for hair!
Tip #1 Be sure to pick up your registration bag the day before the race!!  Doing this saved us time in the morning and we didn't need to make a trip back to the car before the race started to drop off unnecessary items.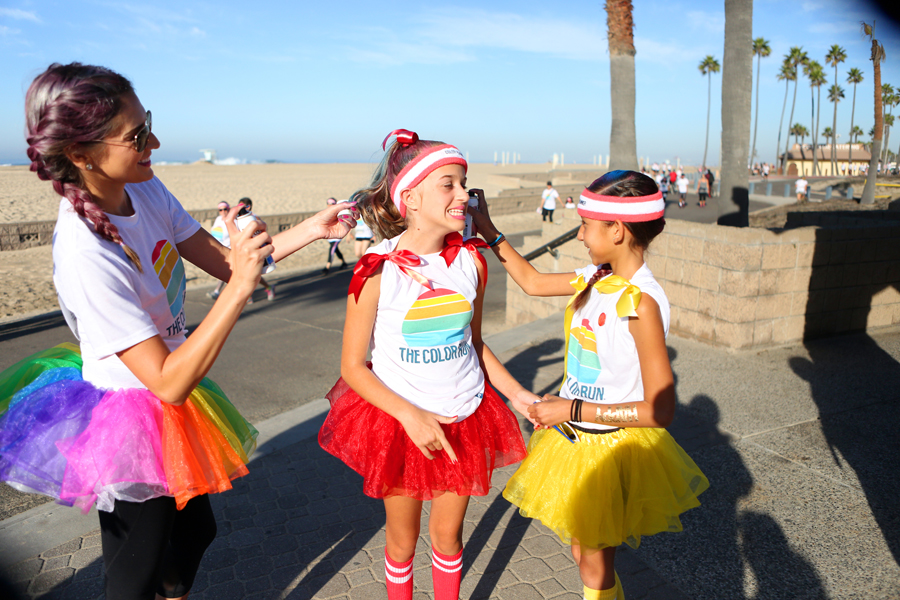 Here we are ready to go!  Something that was definitely noticeable at the race was the happy, positive vibe from everyone participating. I think if you're knowingly signing up for a race that will involve being doused in color you must be there to run with a smile!
Tip #2 Don't forget to take a before picture! Your new white crisp shirt wont't be looking like this for long!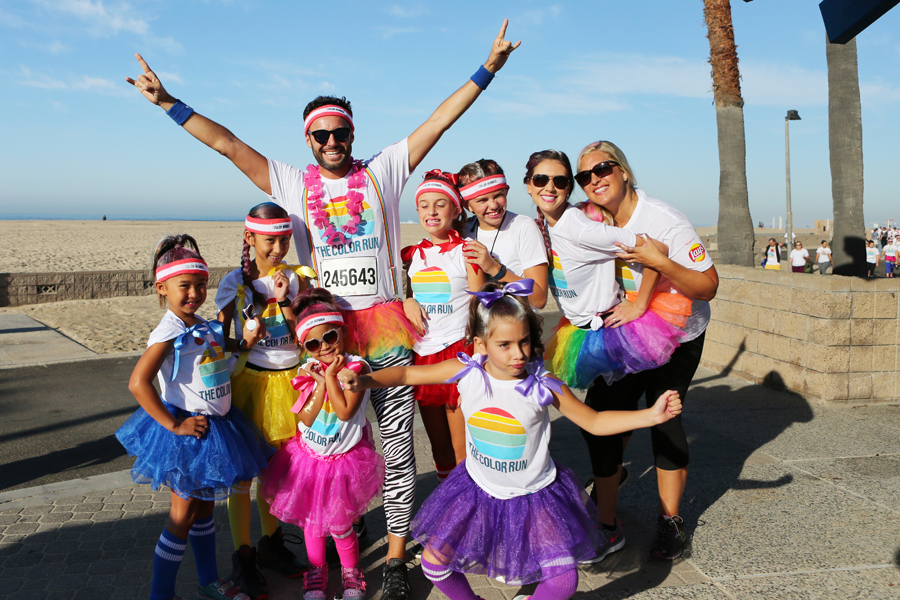 Isn't sweet Lucy a living doll!?  This pink princess was saving all her energy for the race and was pushed in her carriage to the starting line.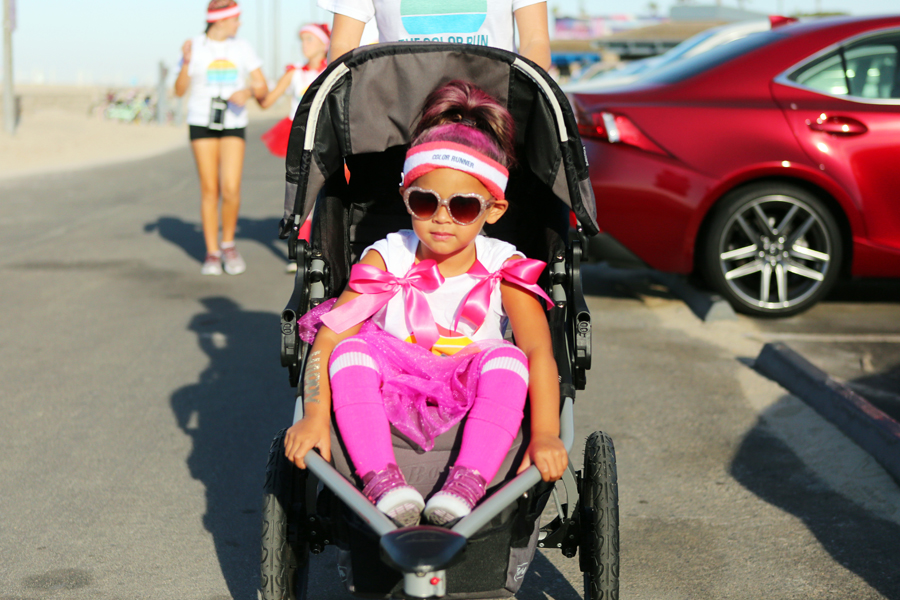 AND THEY'RE OFF!!!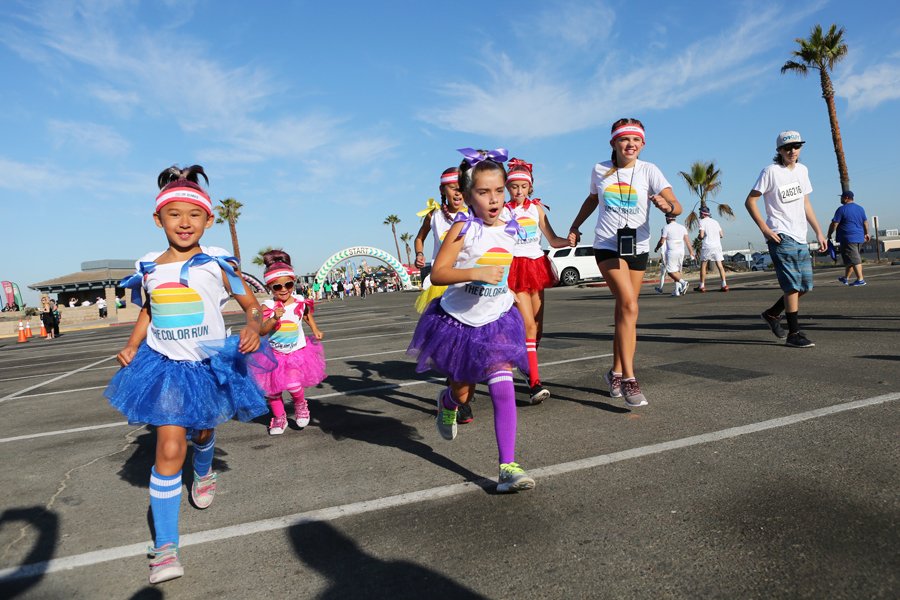 My favorite color is pink, so it was no surprise that I found myself squealing and running a little faster when I saw the pink zone up ahead!  The best part of my whole day was seeing our girls having so much fun and being able to create a fun family memory with them.
Tip #3  Bring sunglasses to protect your eyes from unwanted color during your run. (We wished we would have thought of this for our littles!)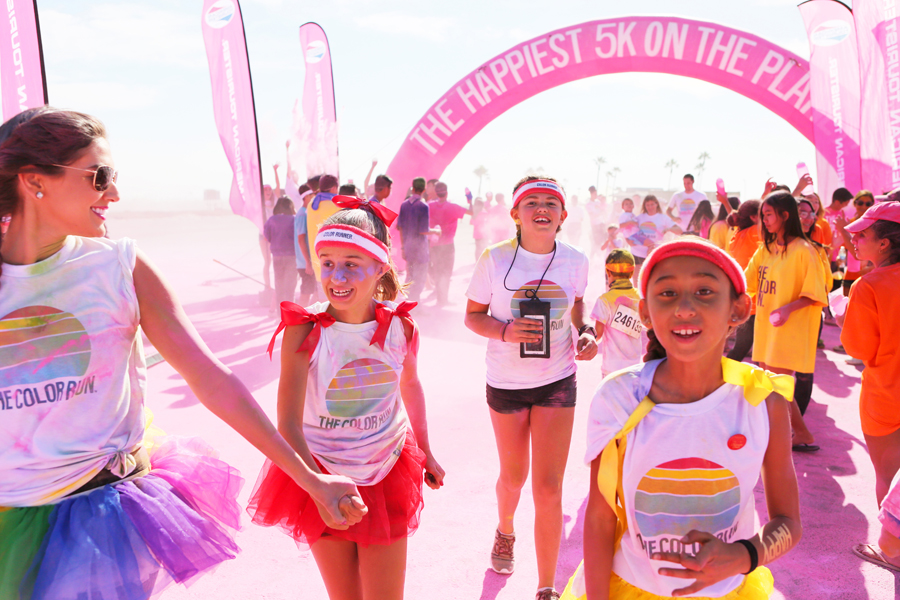 In her Element…..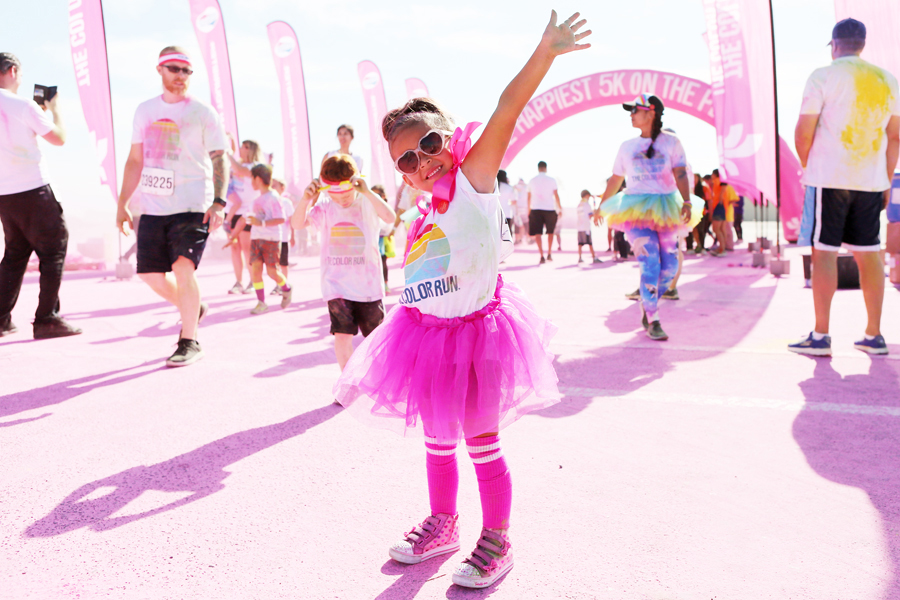 Tip #4  If  you will be using your cell phone to take pictures think about using a waterproof case or ziploc bag to protect it.  (I thought of this during the race)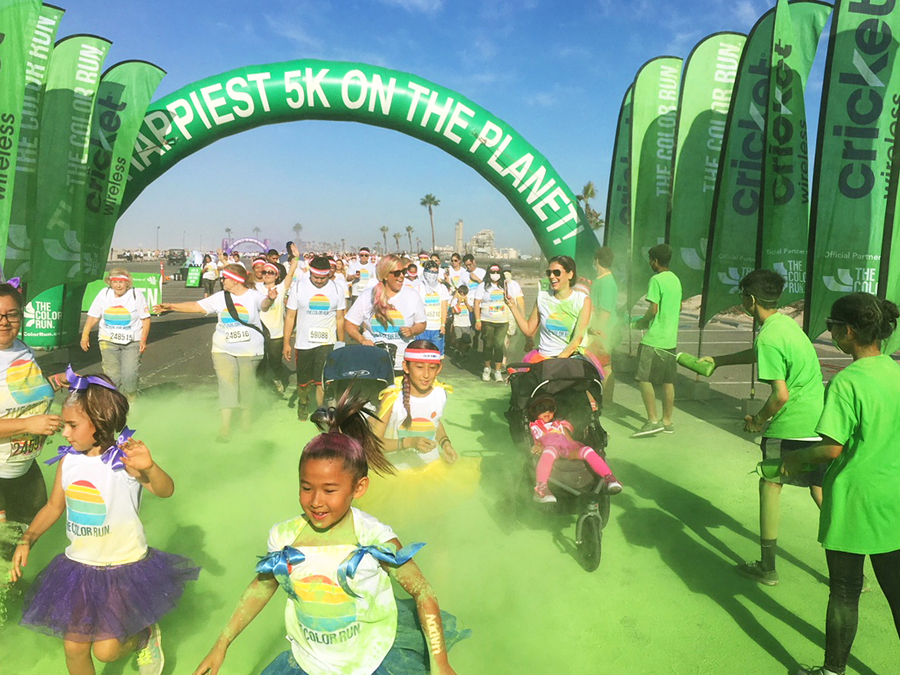 Approaching the end of the race there was an AMAZING bubble zone! While most participants ran through the wall of fluffy bubbles our cuties took their time and played, threw, and literally rolled on the ground in them. Which brings me to my next tip…..
Tip #5 Bring a change of clothes.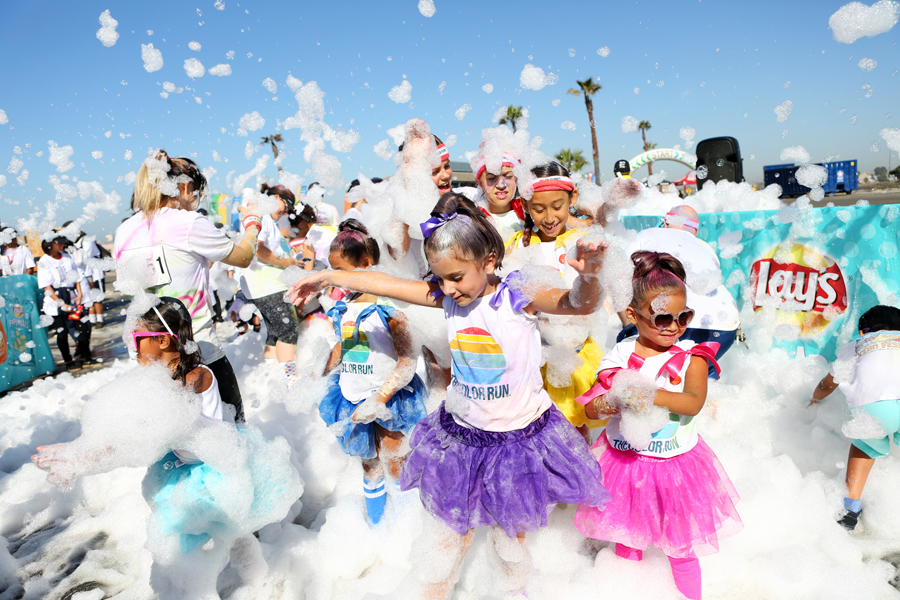 The girls were ecstatic to receive their shiny gold unicorn metals. They are now hanging proudly in their rooms, reminding them of what a fun day we shared together.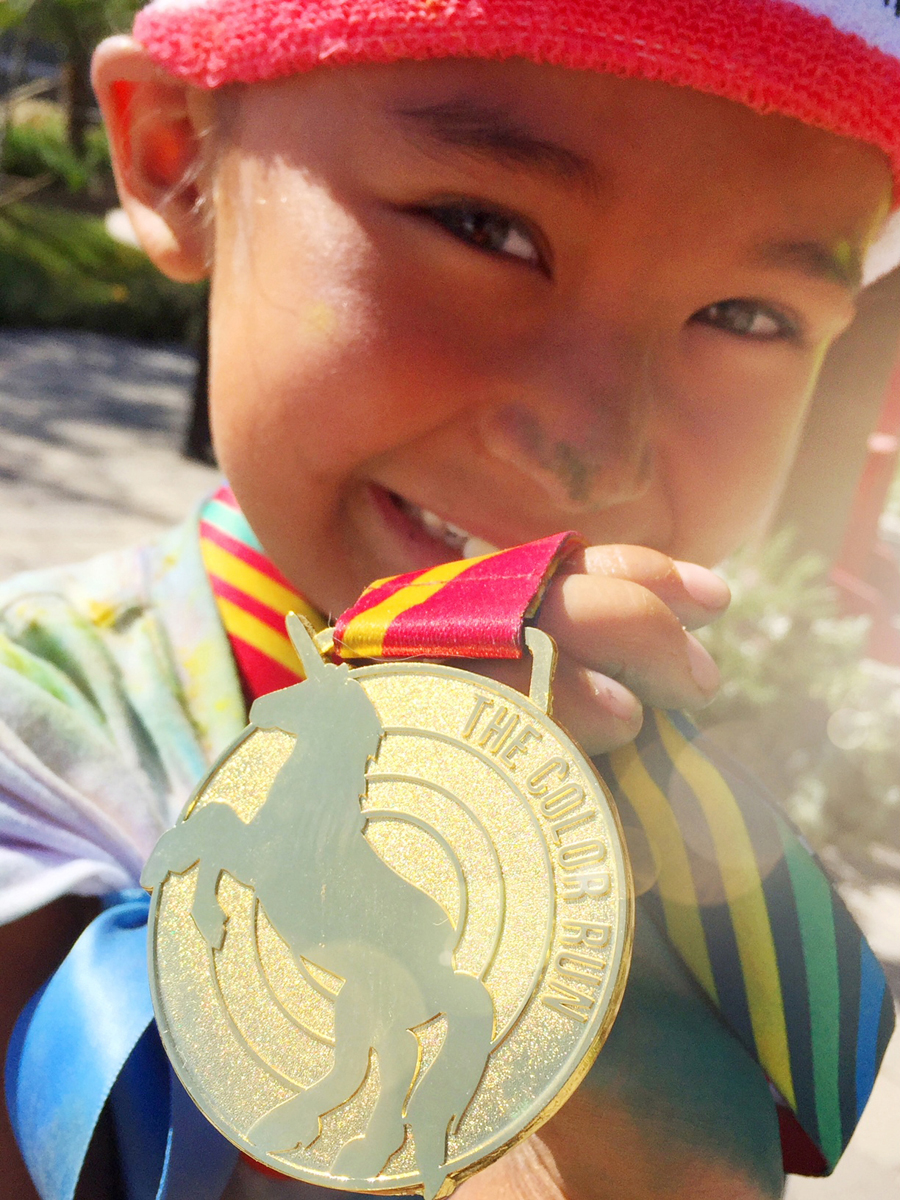 The party continues… We celebrated the end of the race by enjoying the concert and epic color tosses!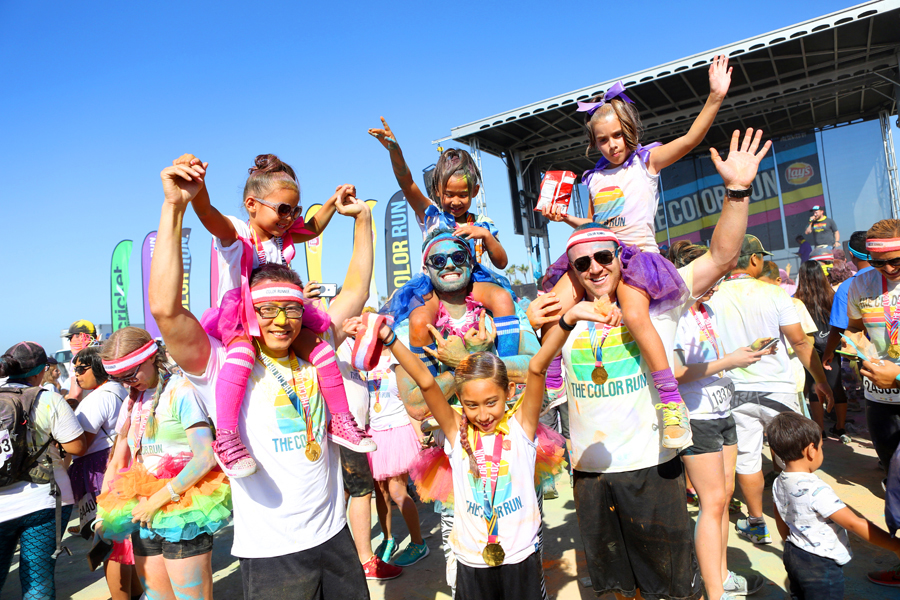 Tip #6 Remember to take a colorful after photo!
Our girls were looking pretty clean after the bubble bath they had earlier!!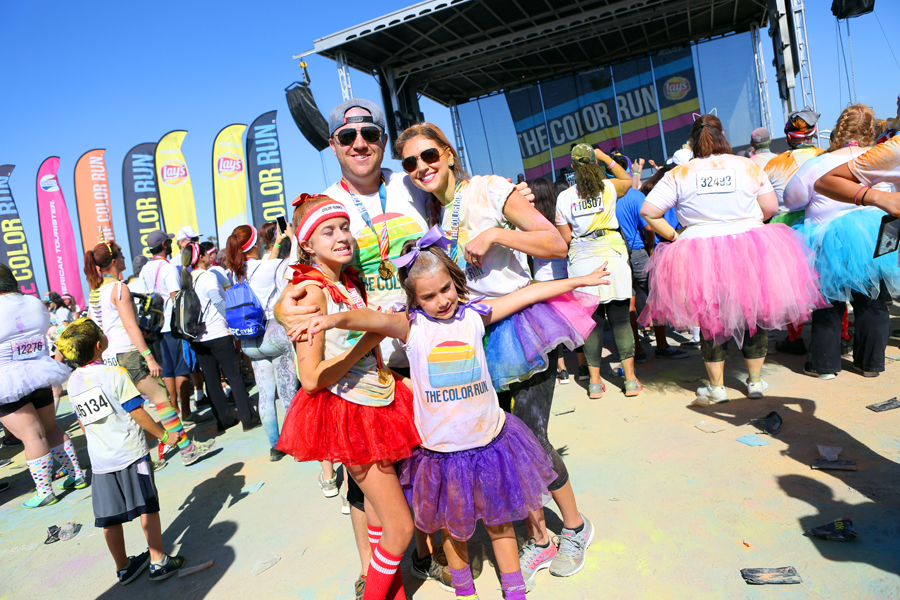 Tip #7 If you don't want to bring a change of clothes, bring some beach towels to sit on for the drive home.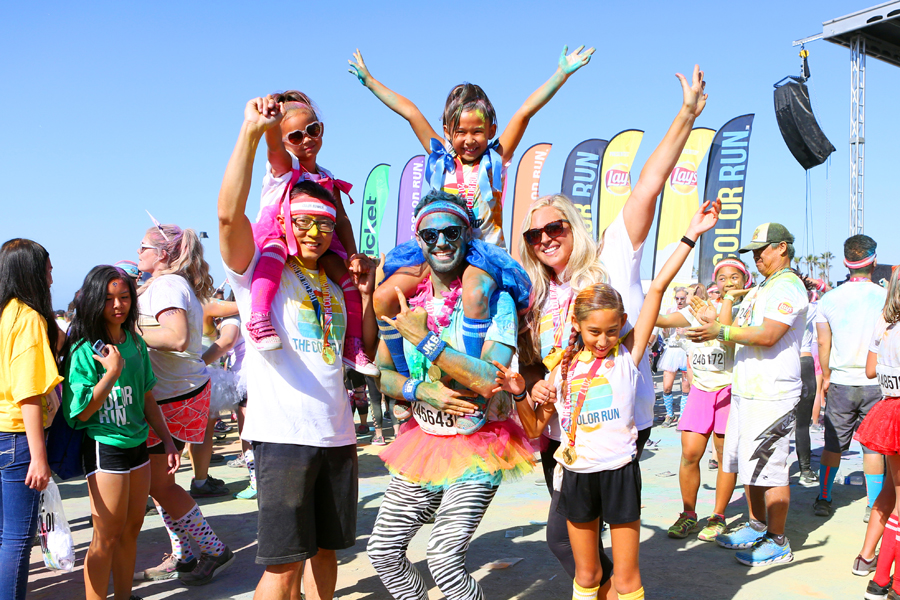 We had such a blast at The Color Run! We highly recommend putting it on your bucket list, you will for sure make an everlasting memory with your family or friends. It may even become a yearly tradition, for our families it certainly will be.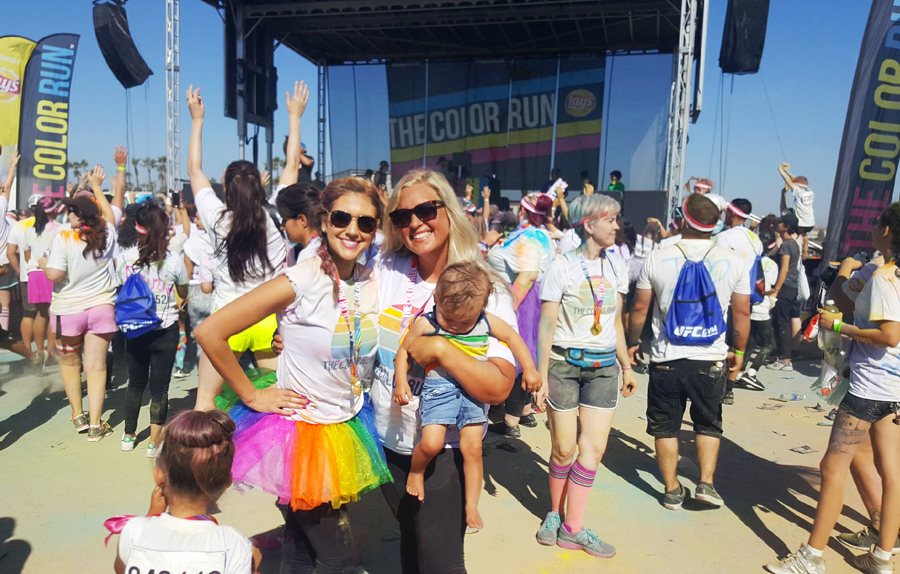 Xoxo, Jamie
SaveSave