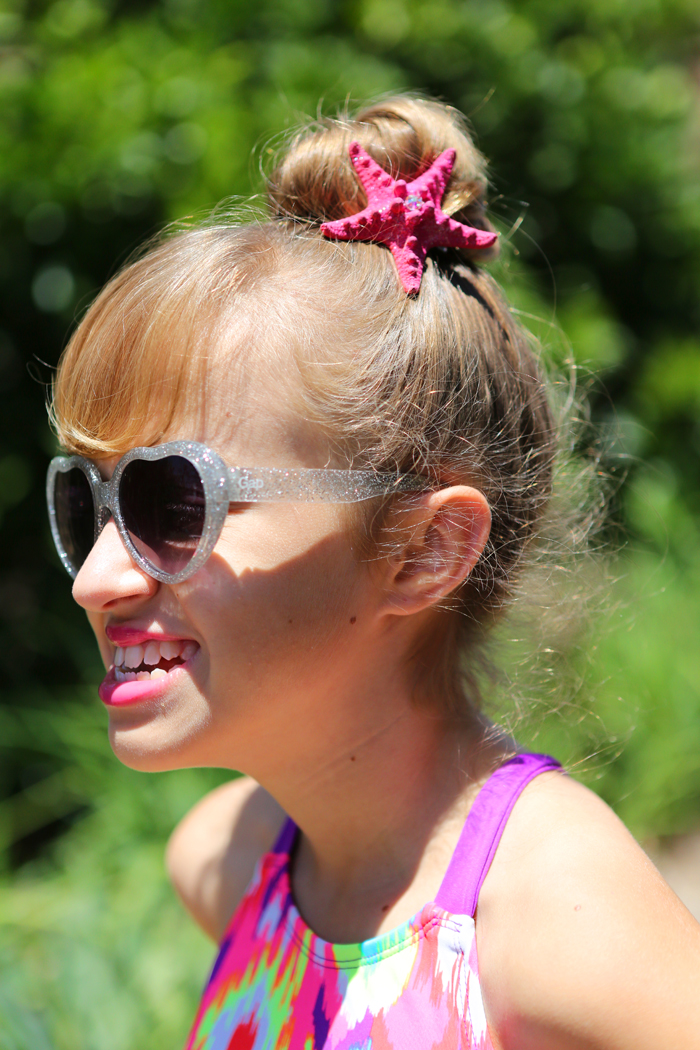 So if you didn't see cute Lucy in her DIY mermaid tee, you must check her out HERE and make one yourself!  But obviously she was missing her most important accessory.  Every mermaid needs their hair pinned with a beautiful glittery starfish right?  So to compliment our last post we wanted to share a super simple DIY Starfish Hair Accessory Tutorial.  This is a fun and simple craft that the kids can even help with.  Doesn't sweet Kate look dazzling?
Here are the materials you will need…
-Spray Paint
-Glitter
-Glue gun with glue sticks
-Starfish
-Hair clips
*Optional – Rhinestones (I used swarovski Lt. Rose AB in ss 30 for Kate's clip)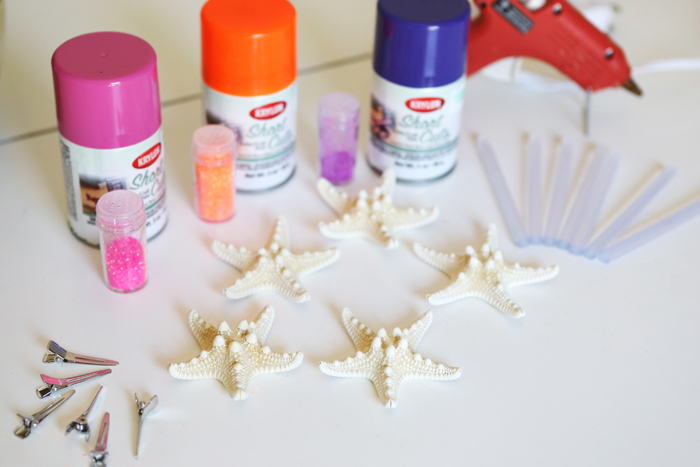 First lay your starfish on a piece of cardboard or other material and spray paint the color of your choice. I wanted to use bright summery colors for this batch!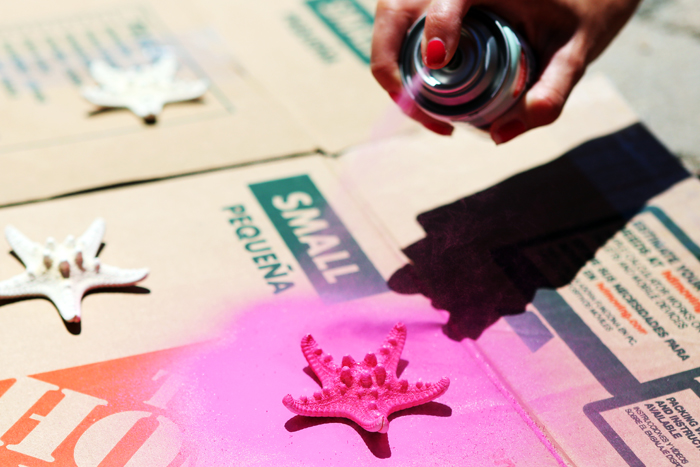 Immediately while the paint is wet sprinkle with a fine glitter to bring out that mermaid sparkle and shine!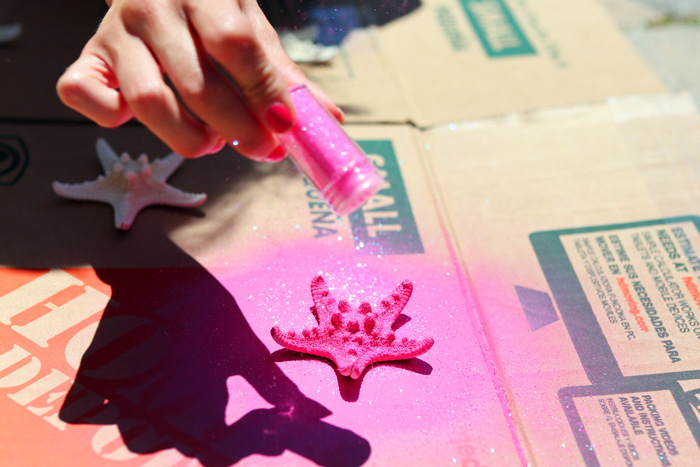 These only took a few minutes to dry  in the sun.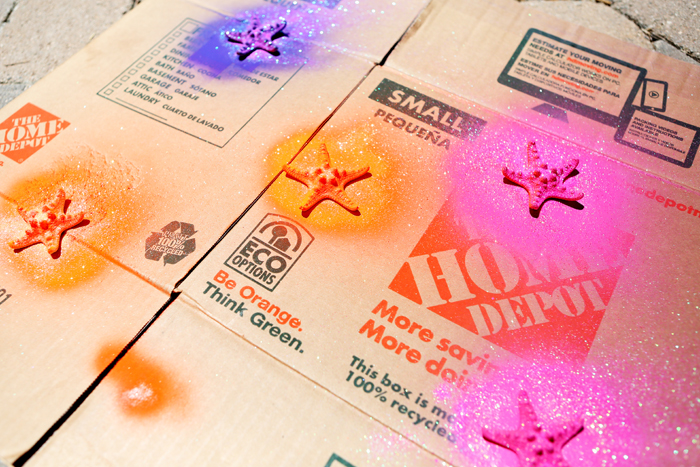 Once your stars are dry, grab your hair clips and place a piece of paper towel between the prongs so to not get glue in between.  Place a generous amount of hot glue on the back of the clip and place the clip on your starfish.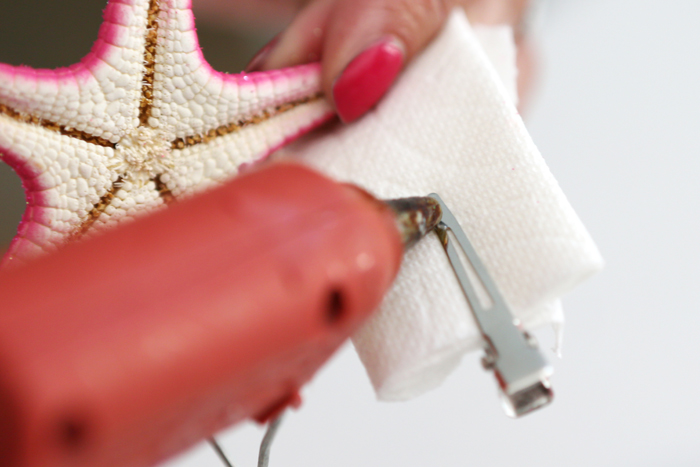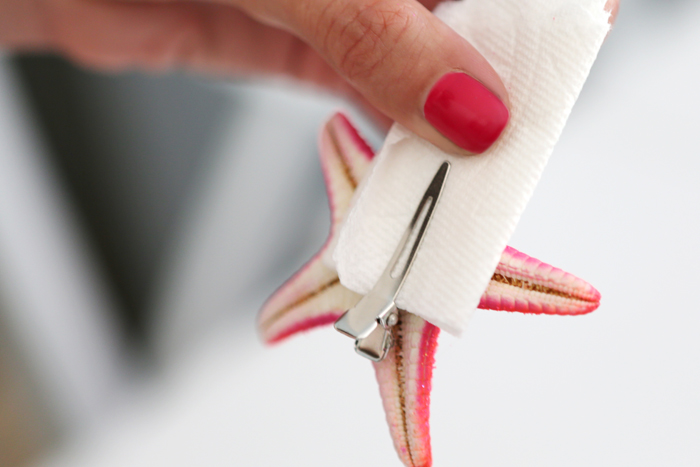 Press down firmly until the glue is dry to ensure clip is secure.
 *Optional- Add a little glue to the center of your starfish and attach your crystal to make your star a little more dazzling.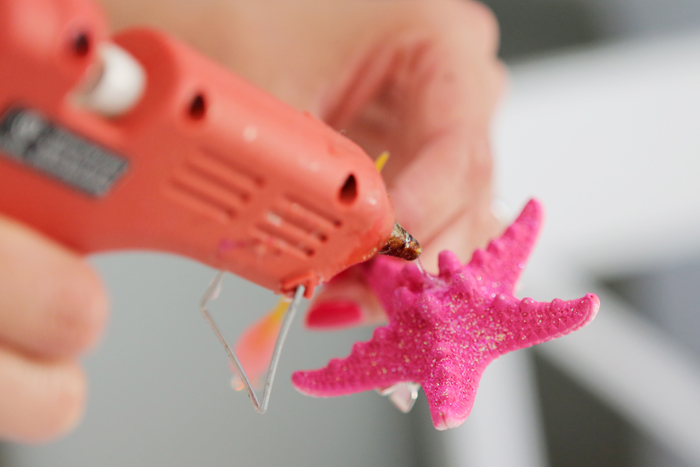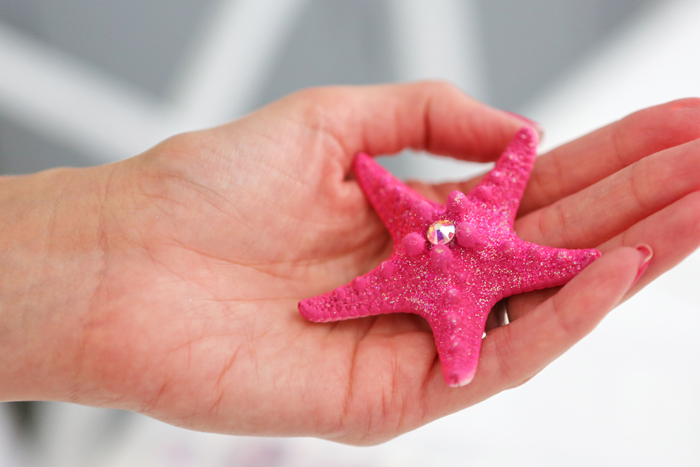 Tada!  You are done and your little mermaid can now have the best day ever sporting her new shimmery accessories!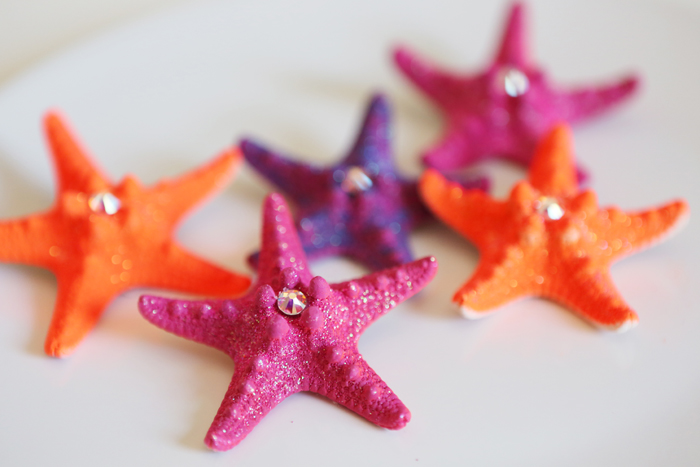 You can use any type of Starfish, here are a few more examples.  If you are using one of the brittle stars you do need to use a thicker paint like Acrylic and also paint the back to make it sturdier.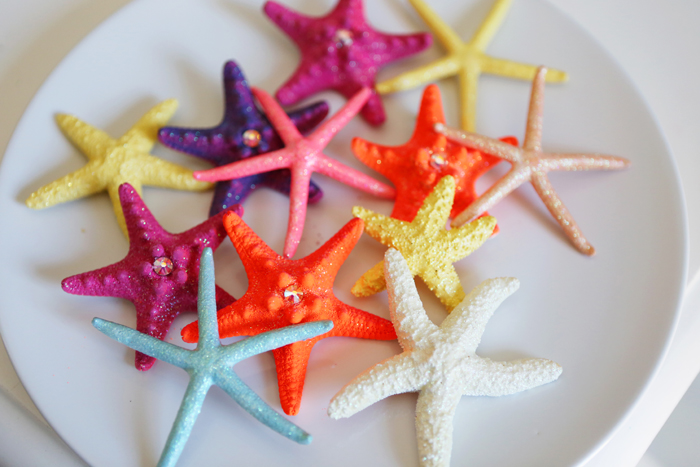 Your little Mermaid will love wearing her sparkly starfish all summer long!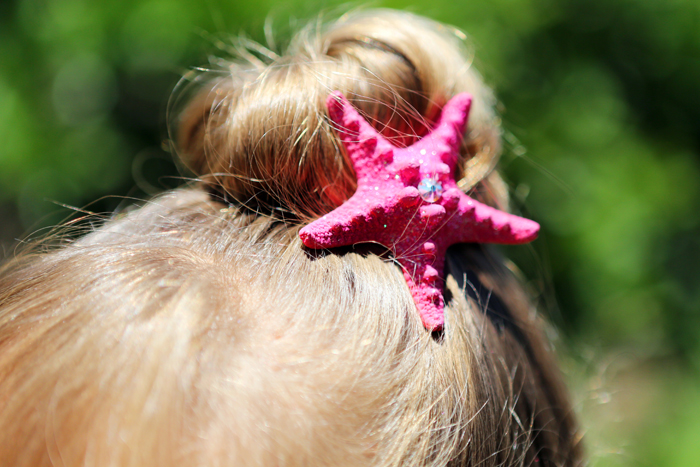 These little gems are so fun and easy to make!  They would also be the perfect party favor for your under the sea birthday bash.  Be sure to make a few to match all of her favorite summer ensembles!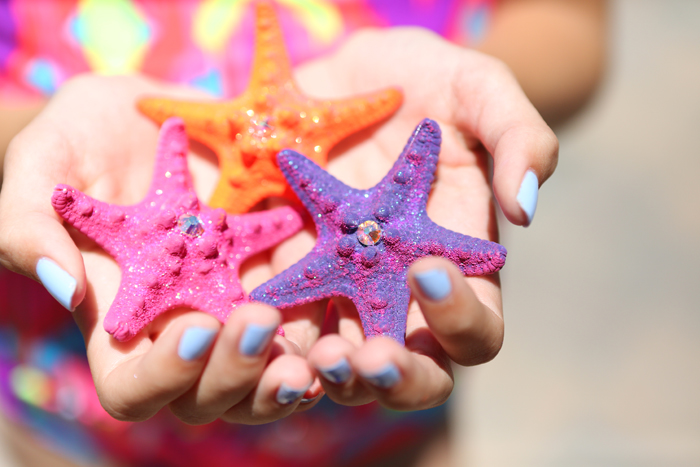 Have fun sparkling this summer!!! xoxo Jamie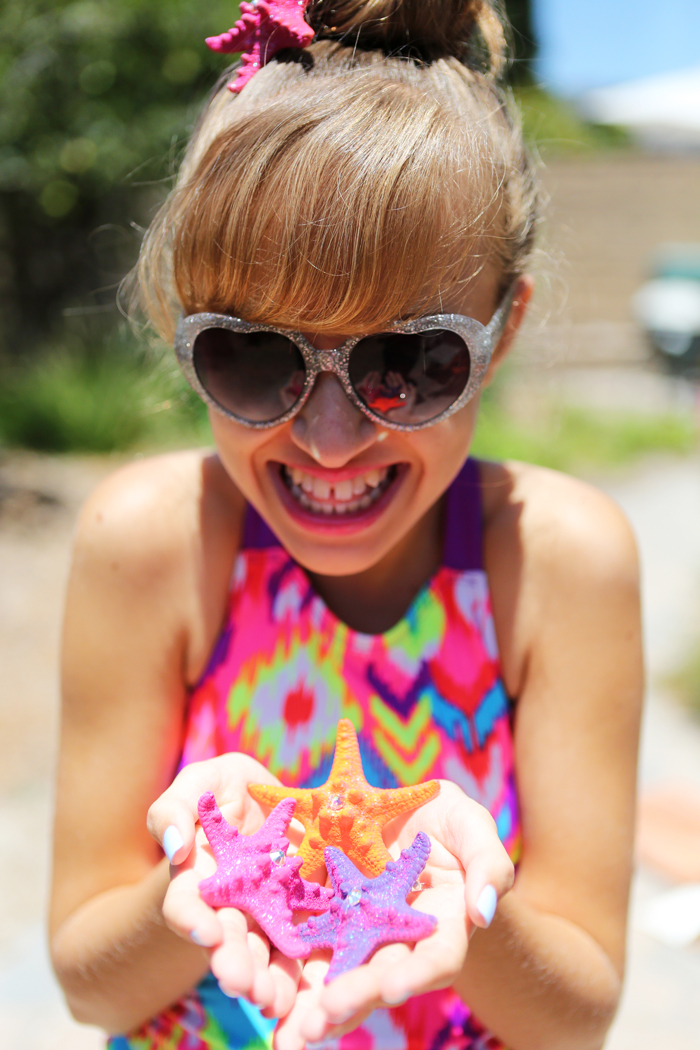 SaveSave