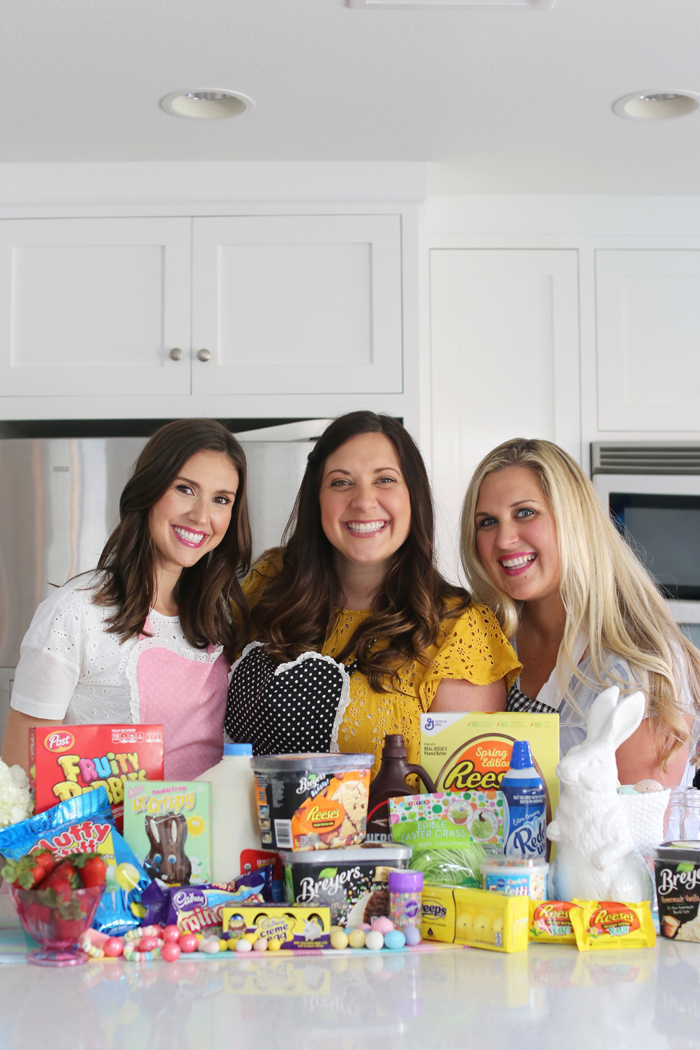 This week we teamed up with the infamous Jill from Sandy Toes and Popsicles to bring you the cutest and most deliciously sweet Easter Milkshakes for your DIY pleasure.  Fancy and obnoxiously decadent milkshakes are all the craze right now.  But this is something you can do at home and suprise your kids for an after school treat, or even have your kids join in on all the fun and make them together as a family.  Our girls are so excited to make these on their own.  Your kitchen will need some deep cleaning afterwards, but its so worth it right?  haha
Each of us girls created and made our own milkshakes to share, let us know which is your fav!
I (Michelle) saw these bunny Reeses Puffs cereal and knew I had to use them for my funny bunny shake.  I grabbed some Reeses Ice Cream and some other key ingredients and had so much fun creating this crazy milkshake…
Reeses Icecream is seriously the best…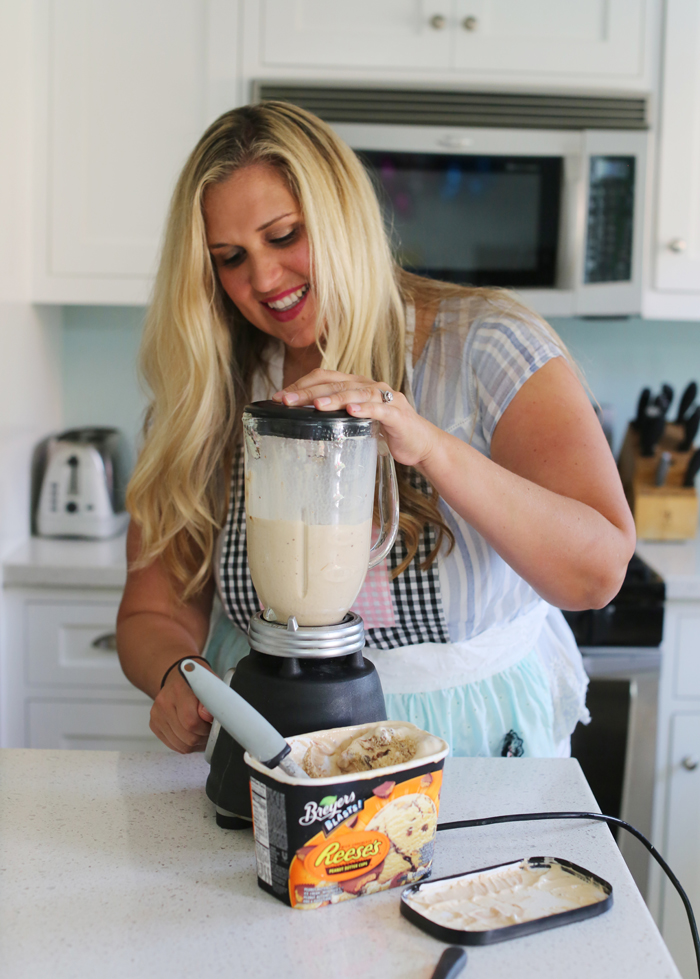 I used the frosting as glue to stick the bunny and other treats around my milkshake.  Also these cute twirly mason jars I just purchased from Target.  Aren't they the best?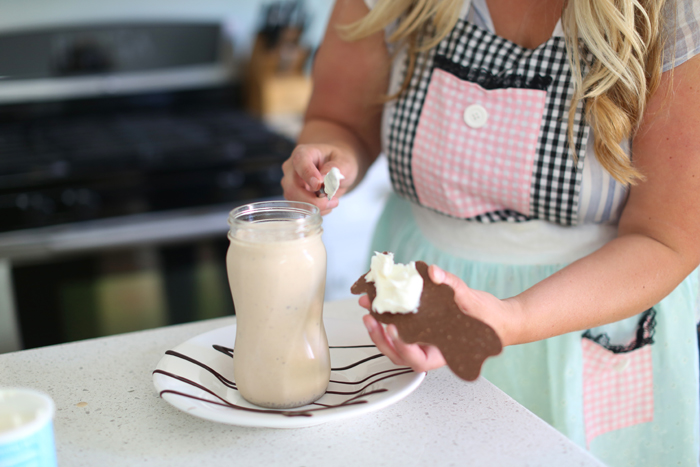 I patted the Reeses bunnies around the top of the glass…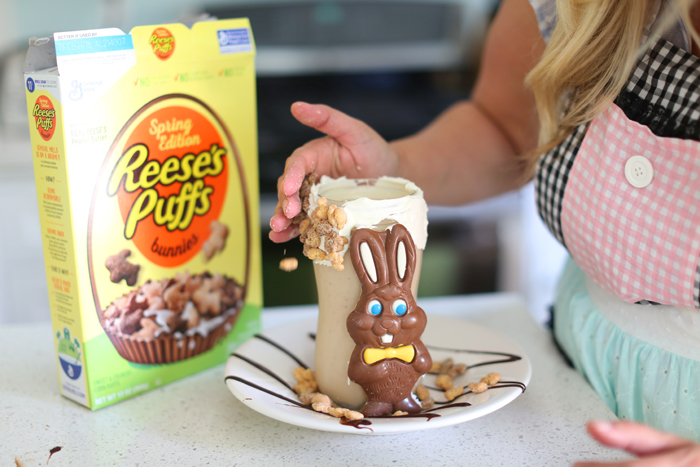 Whip cream and some more Hersheys syrup drizzled on top…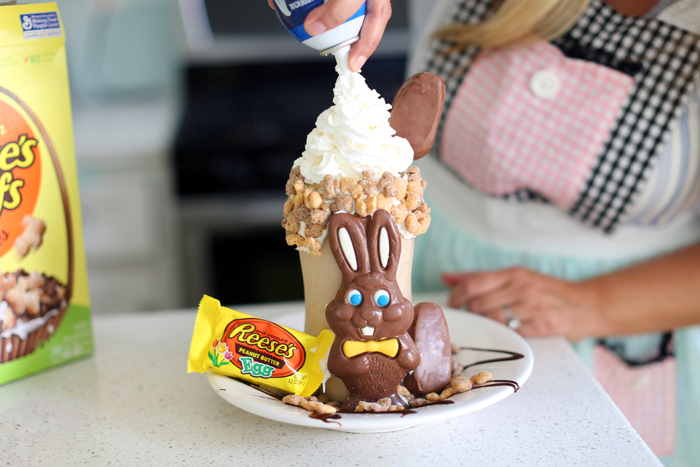 Add a few more treats and sweets and wha la!  I was loving on this Chocolate Bunny Shake.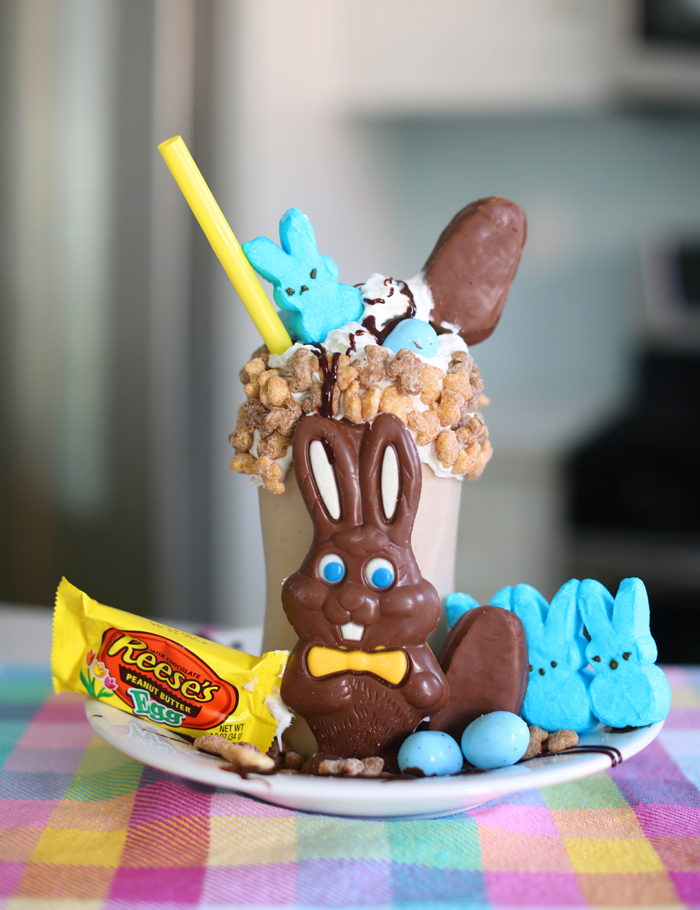 Jamie wanted to go for a more colorful springy shake and was inspired by the colors of cotton candy, fruity pebbles and fresh strawberries…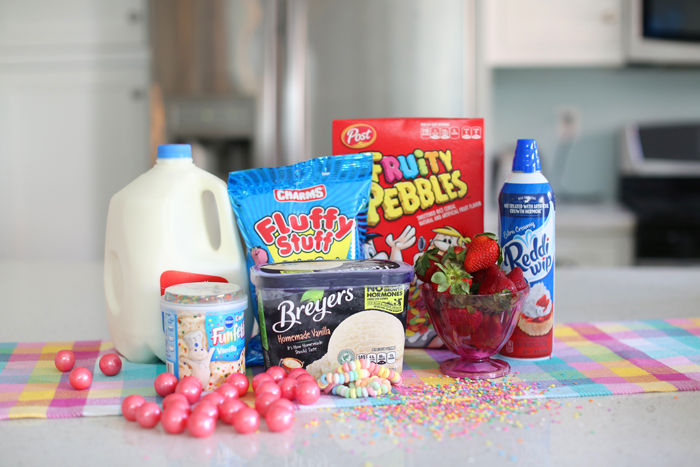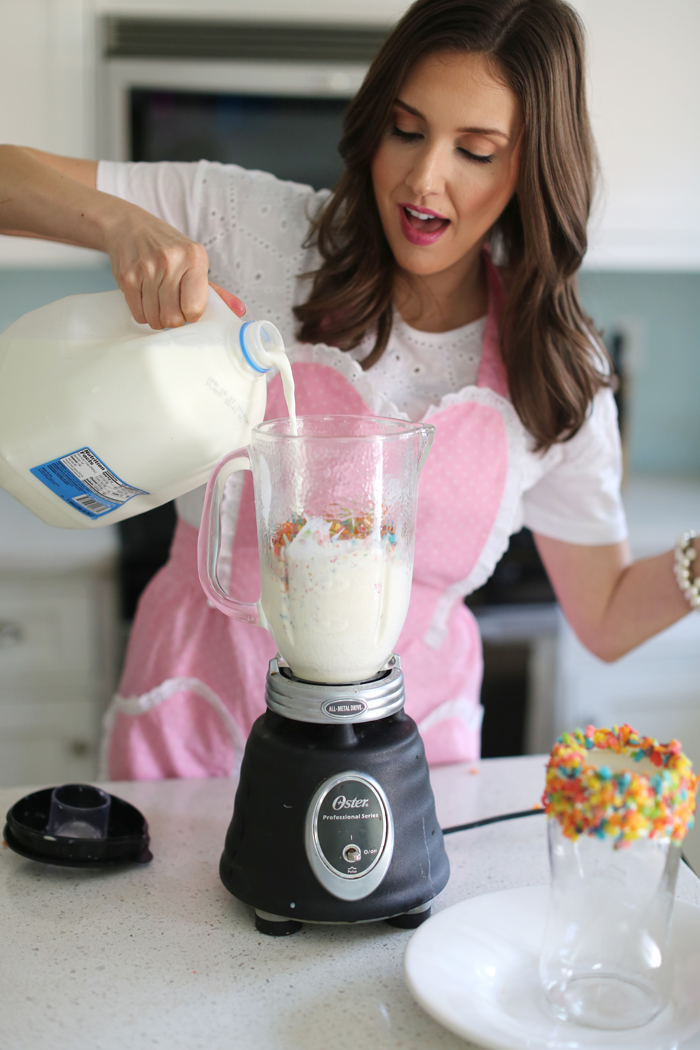 Fruity pebbles added to Breyers Vanilla Icecream tasted SOOOO good!  Our kids were in heaven!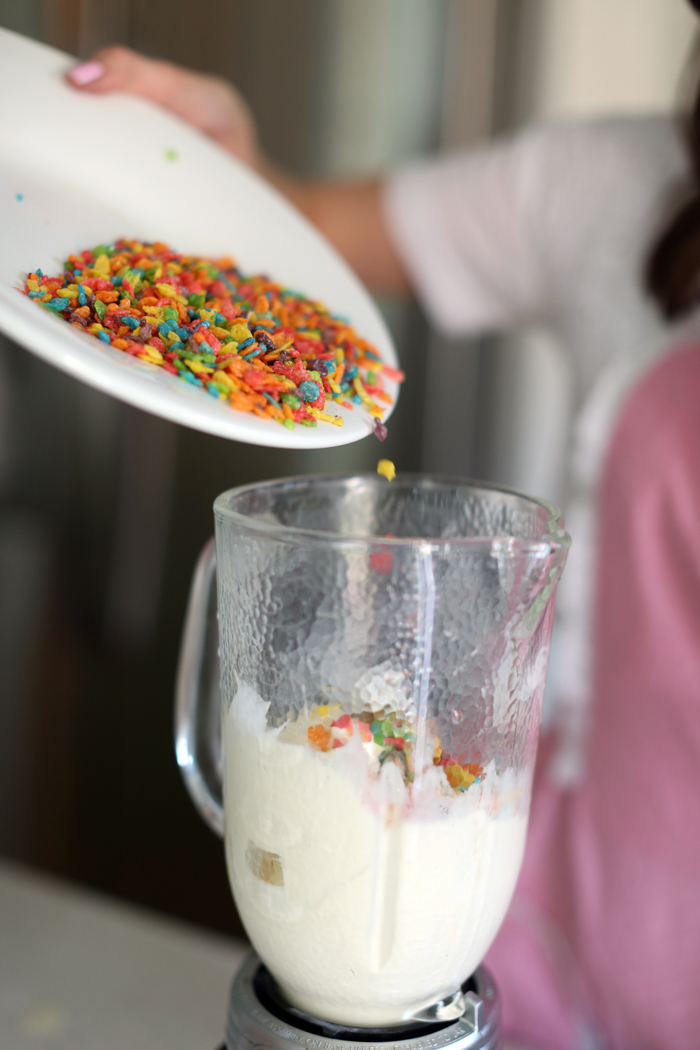 Jamie used the frosting again as glue and rolled her glass in fruity pebbles.  This is a much smarter and cleaner way to adorn the top of your glass than tapping them on like I did…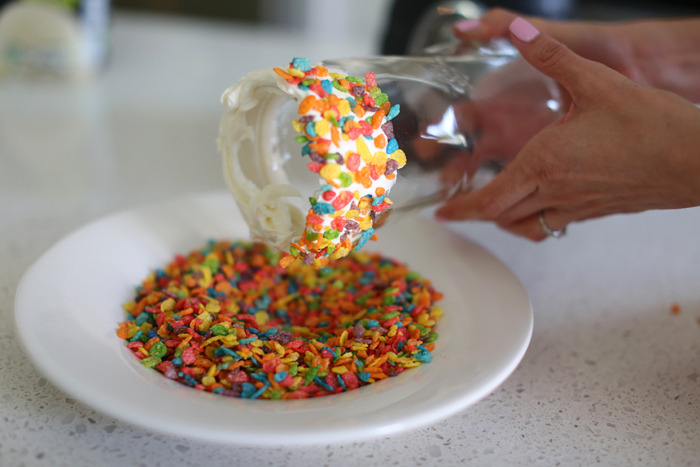 She also dipped her strawberries in frosting and fruity pebbles.  So cute!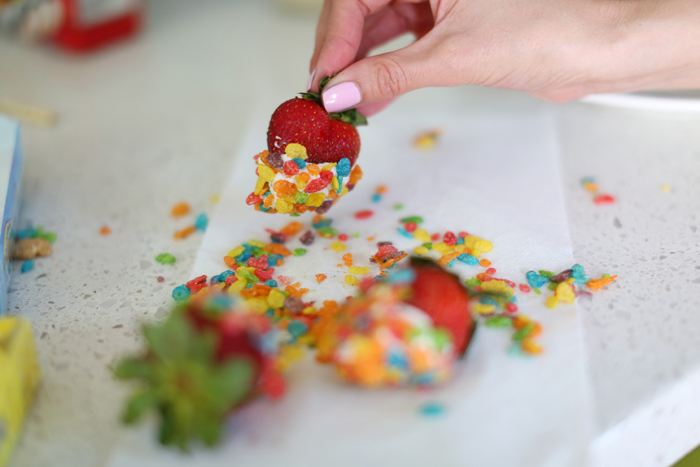 And the finished product!  A Super Fruity Strawberry Spring Milkshake… the kids loved the candy bracelets and gum balls.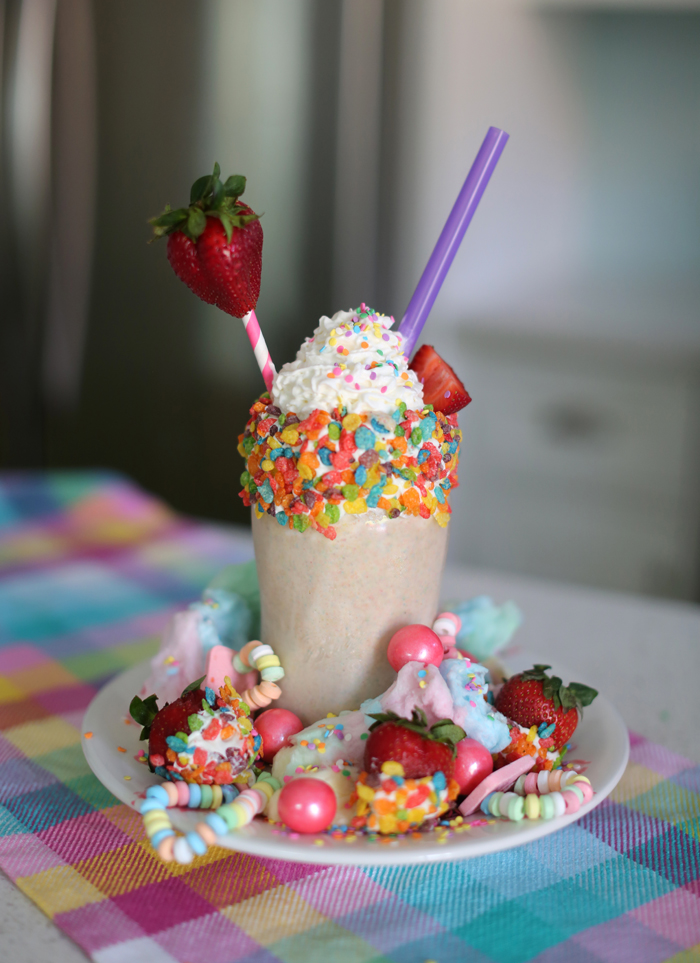 Jill is an artist and always thinking out of the box.  We absolutely love how creative she was in inventing her milk shake.  Here are some of her ingredients…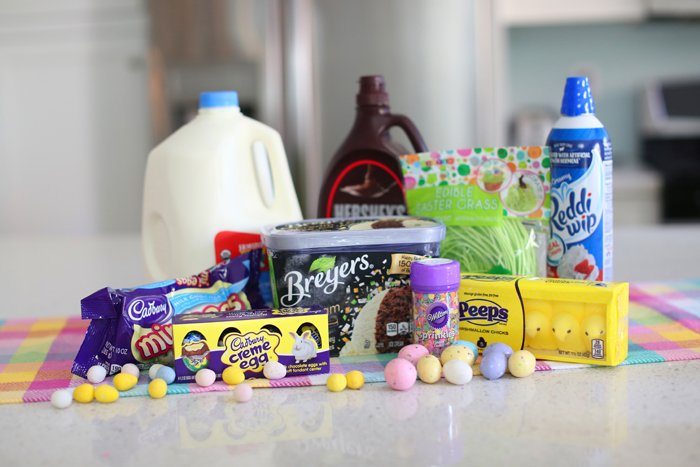 Mika photobomb!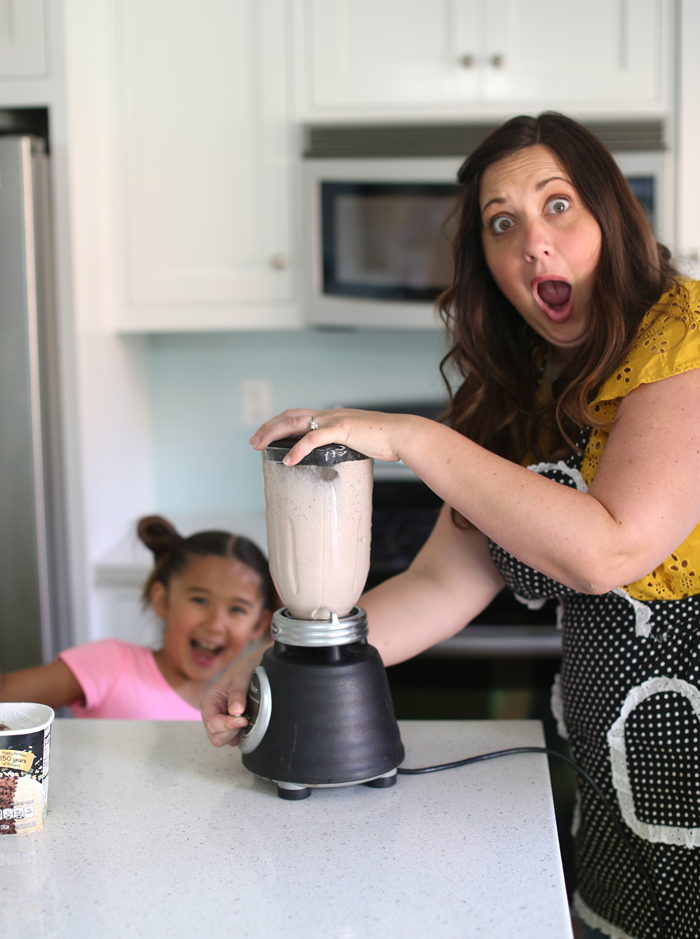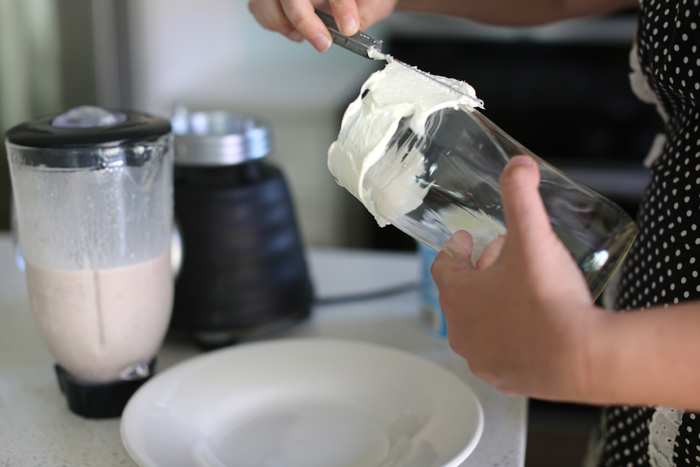 Jill found this beautiful edible grass and added Cadbury Mini eggs into the frosting… are you dying from the cuteness of it all?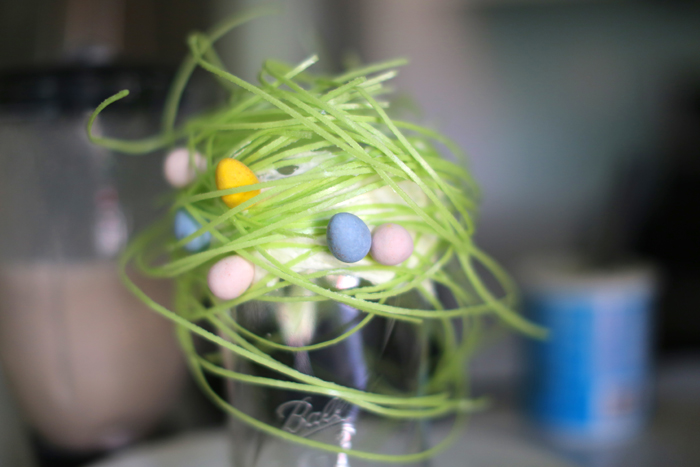 Add some Cadbury Creme Eggs on a stick and some cute yellow peeps…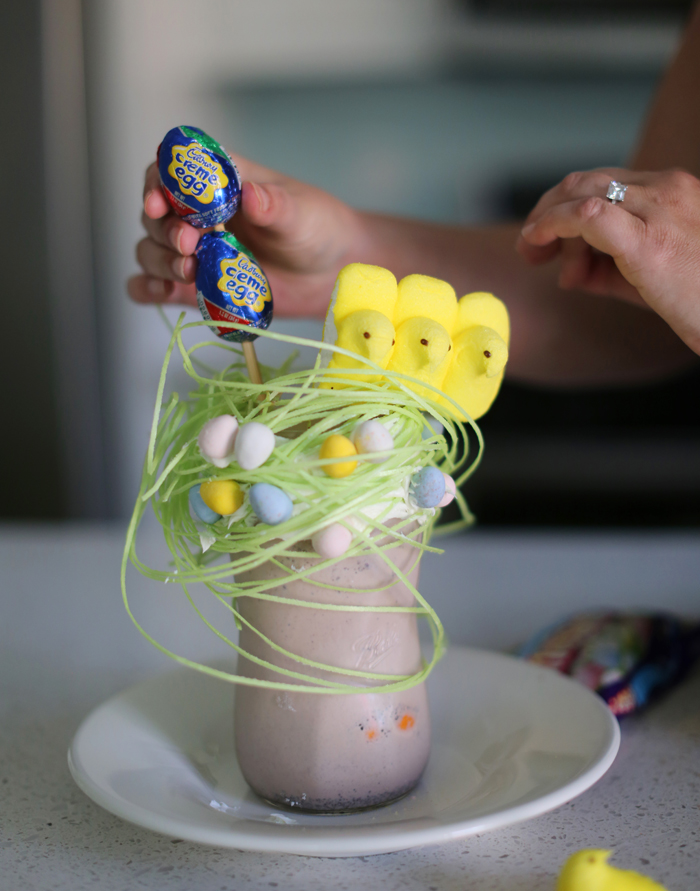 Loving this creative creation!  The kids especially love anything cotton candy!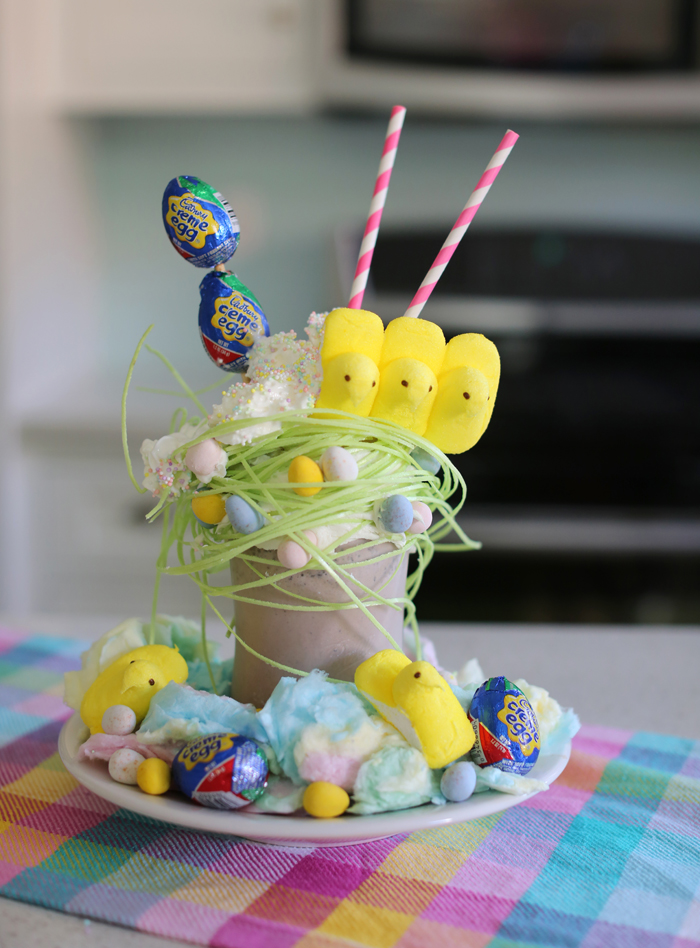 Here are the finished Easter Milk Shakes!  Which do you like the best???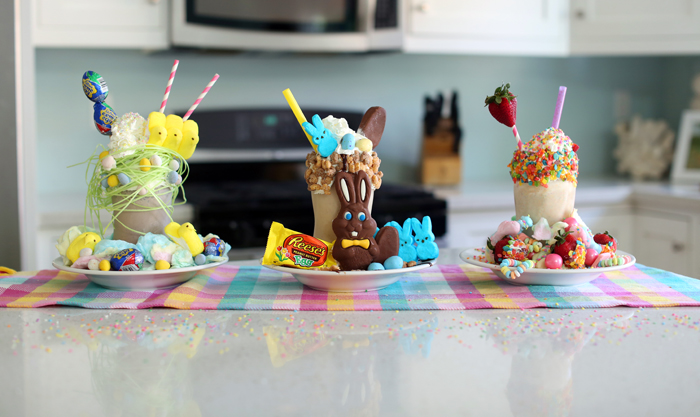 These cute girls all chose their favs!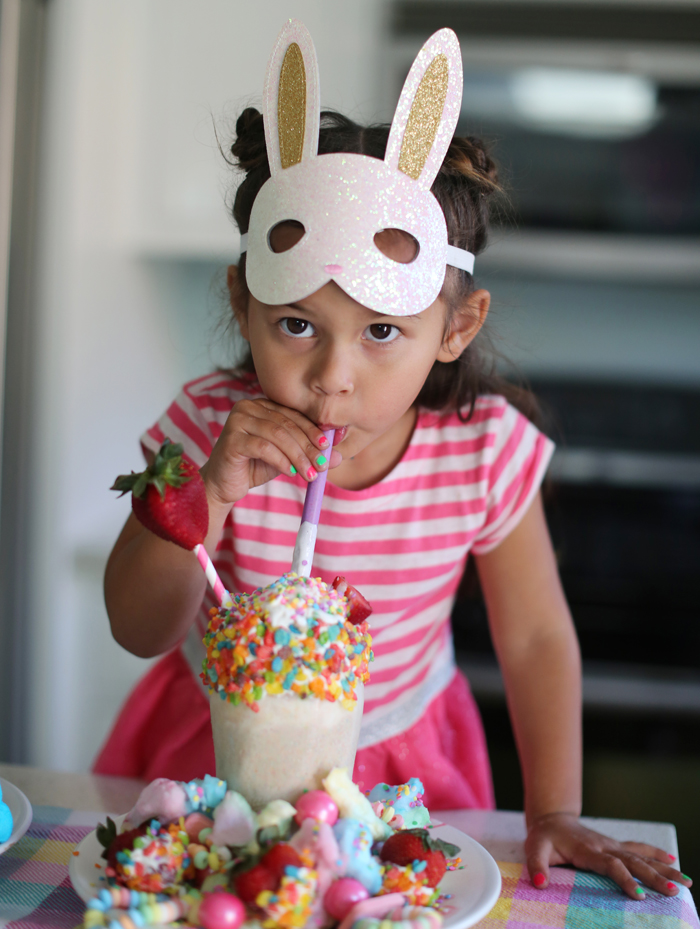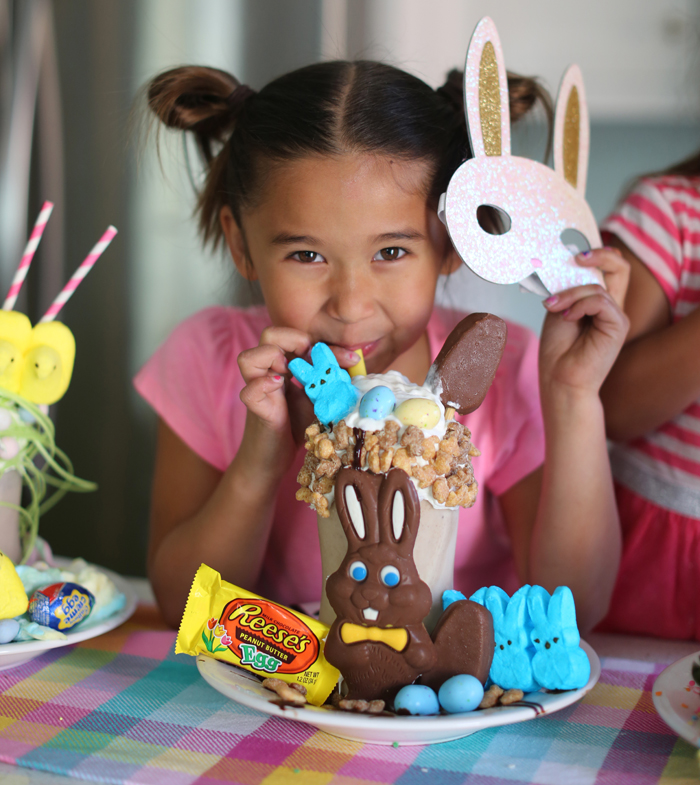 Of course baby Dani loved her mommas Easter Peep Shake!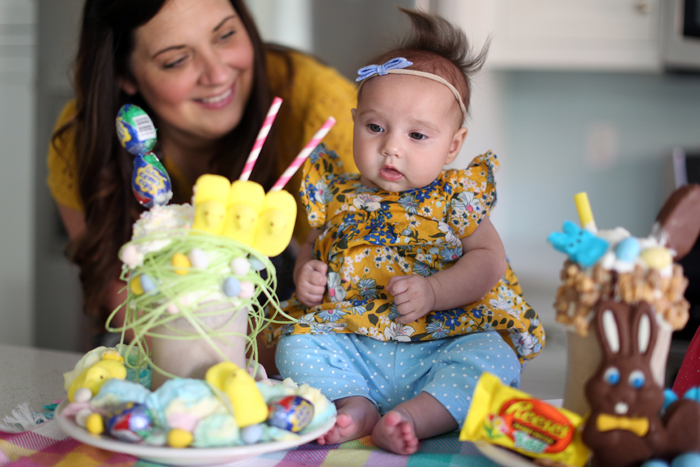 Let us know if you have any other ideas to make your own custom milk shakes!  These would be fun to make for any holiday or just for fun!
We hope you all have a HAPPY EASTER and enjoy some treats with your family this special time of year!
XO, Michelle