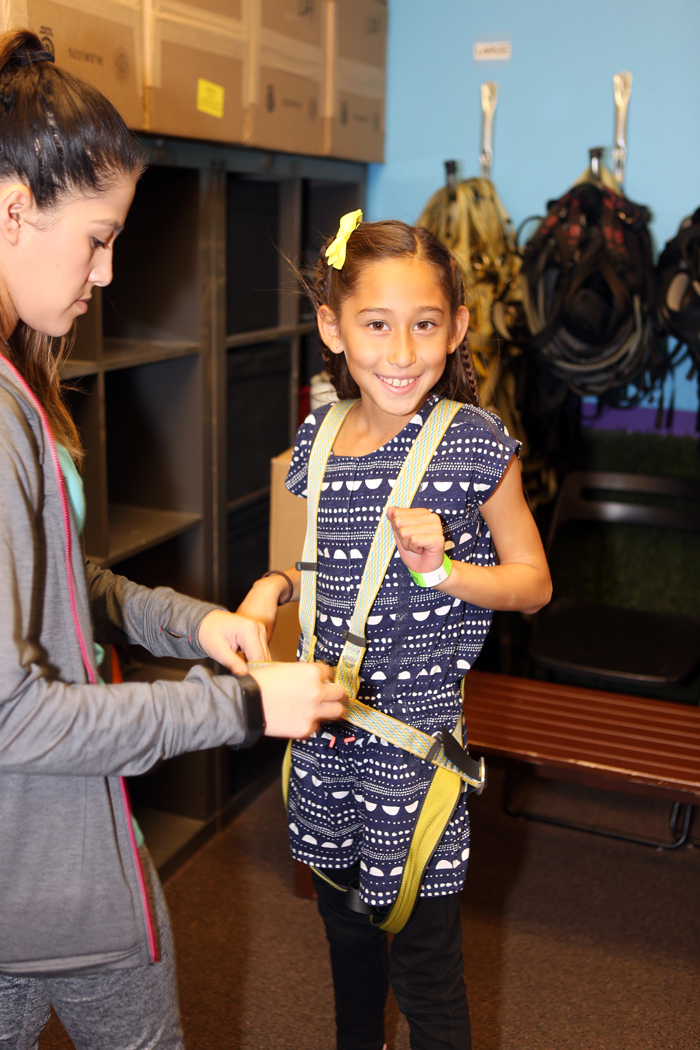 THE BEST PARTY EVER! Sweet Madeline turned 9 last week.  I wanted to plan and exciting and memorable party for her, but didn't have time to do alot of prep.  With a baby that still doesn't sleep through the night, a toddler and Maddy and her sister with all their activities I didn't have time to do much.  I had heard about how cool Sender City was, but had never been….  I had been missing out BIG TIME!  We invited just a few of her closest friends and ventured to Sender One Climbing to check this place out.   I honestly cannot wait to go back!  Check this place out…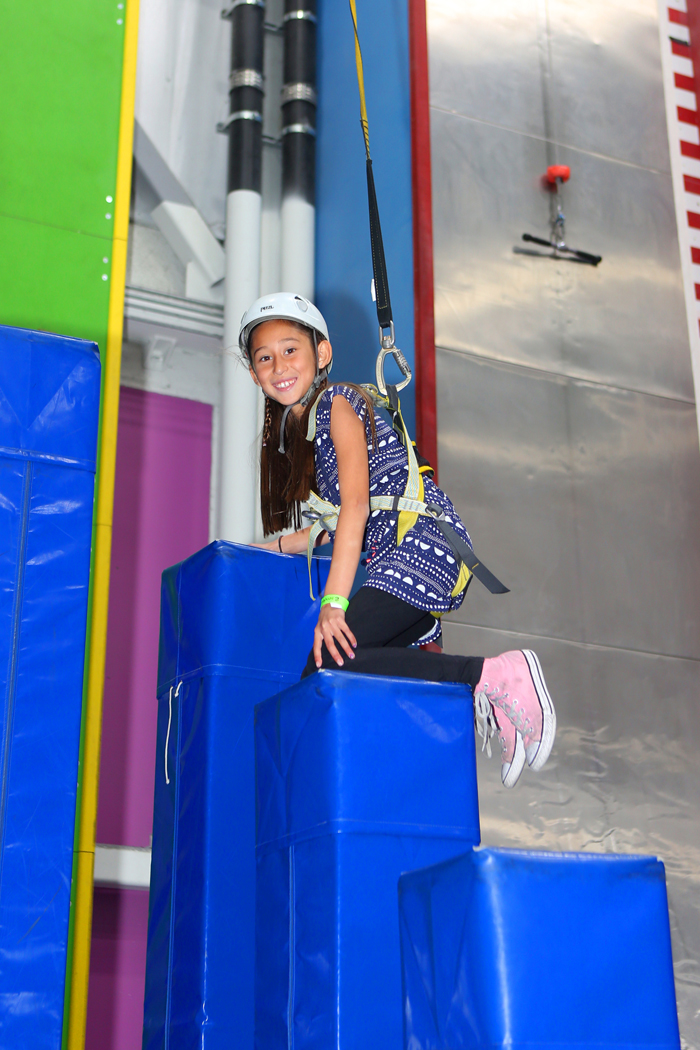 After harnessing all the kids up, and a short learning video, they led the party goers into the most amazing room ever!  Their eyes were so huge with excitement, Maddy started right away up the Trembling Towers.  I was so nervous for her, but she got to the top and was so proud of herself.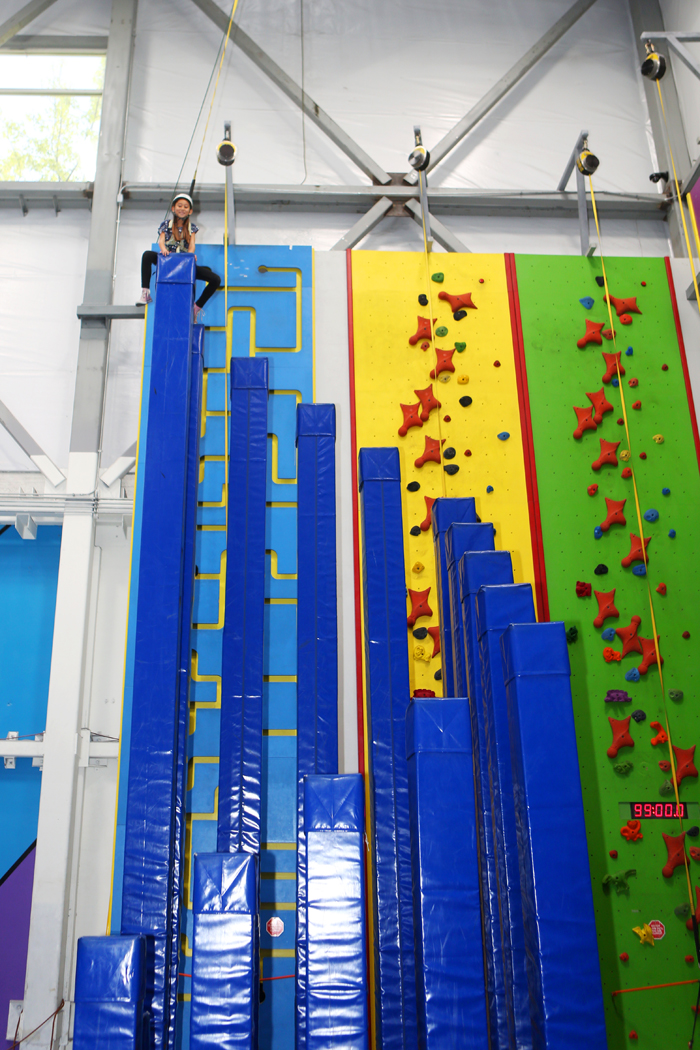 The fun walls were so creative.  I loved how all the kids could climb at the same time and how easy it was to attach the belay to their harnesses so they can climb continuously.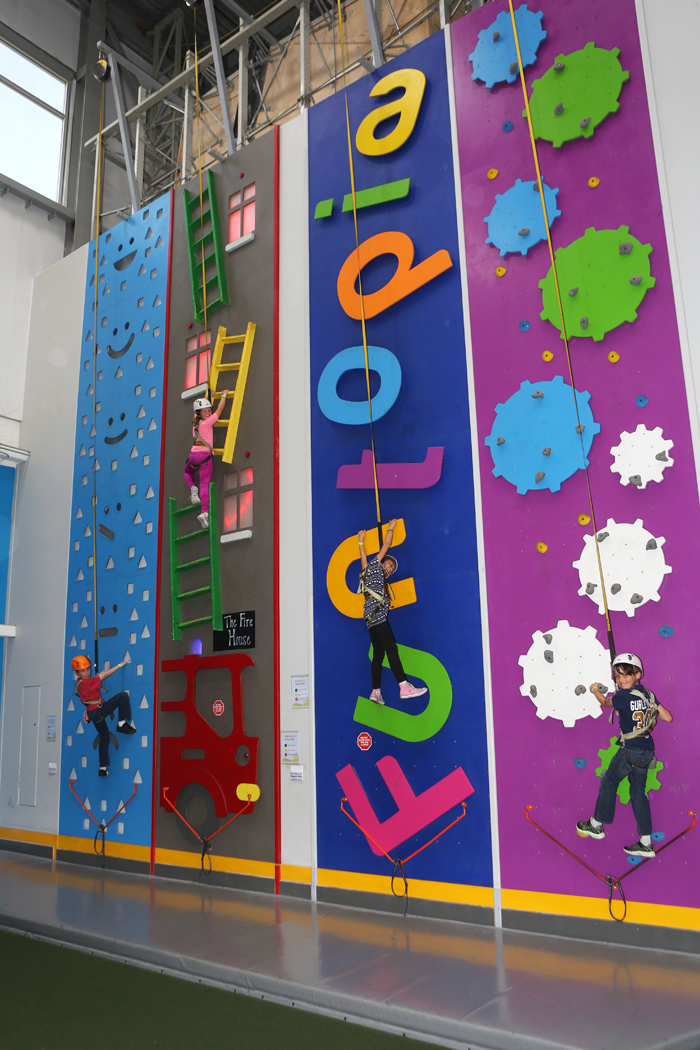 Miss Mika on the ladder wall.  This girl is such a little monkey.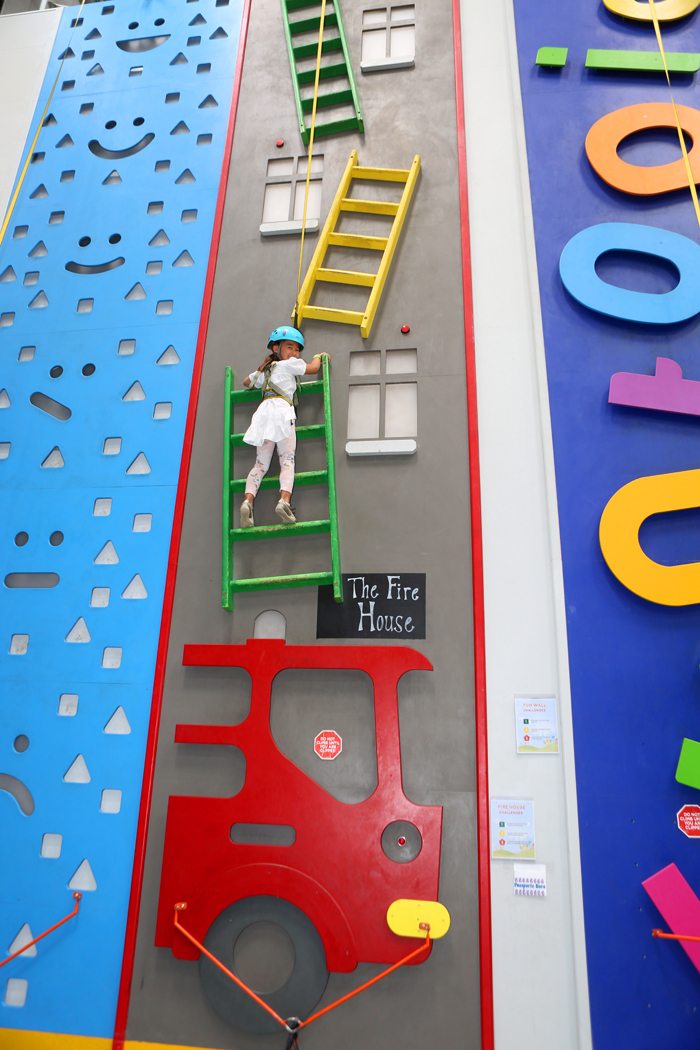 Even Kate the great was able to join in.  Kate is visually impaired, so this was a challenge for her, but the staff was so kind and encouraging to Kate she was able to conquer her fears participate in all the fun.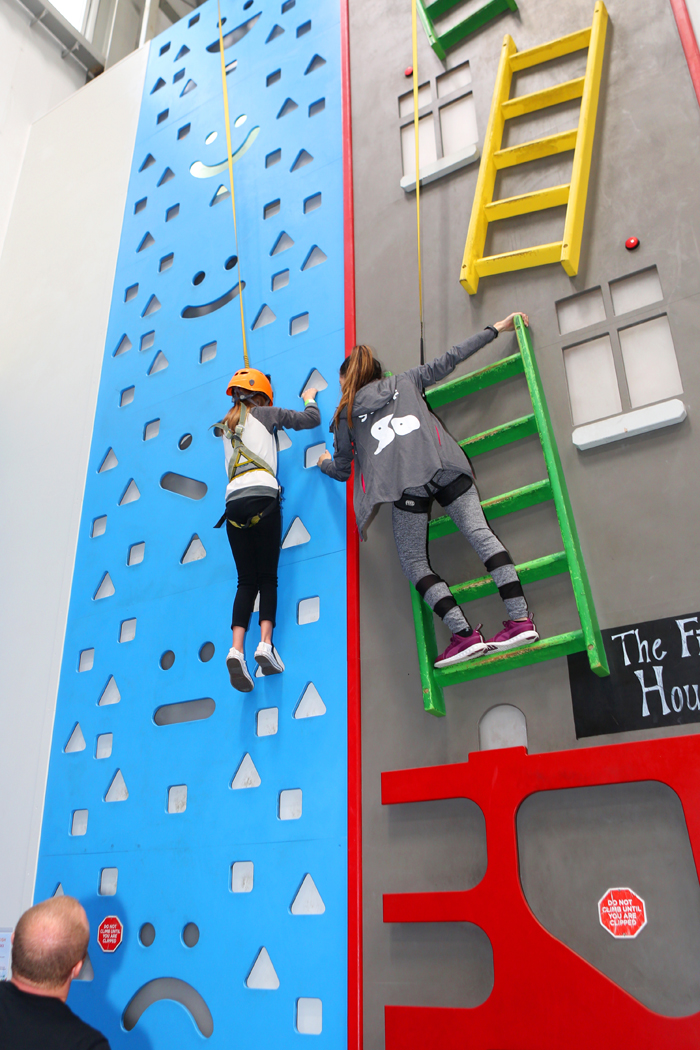 Mika and Kate after their climbs…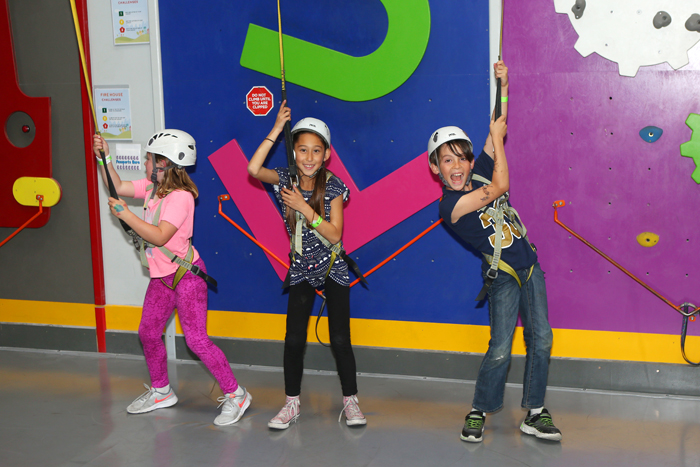 This was the jump catch wall.  It is a bonus activity at Sender City, but worth the small upgrade fee.  The kids could climb to the top and either catch a trapeze bar, grab onto a punching bag, or climb a rope.  They all freaked out a little at the top haha, but the most fun I had was watching them actually jump and be so proud of themselves!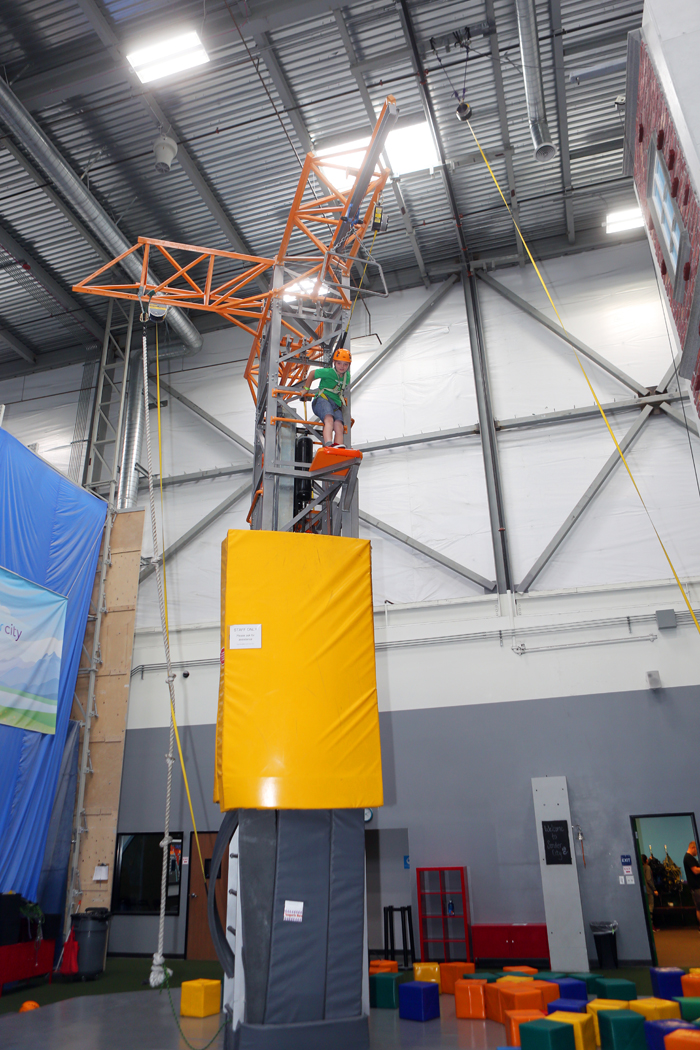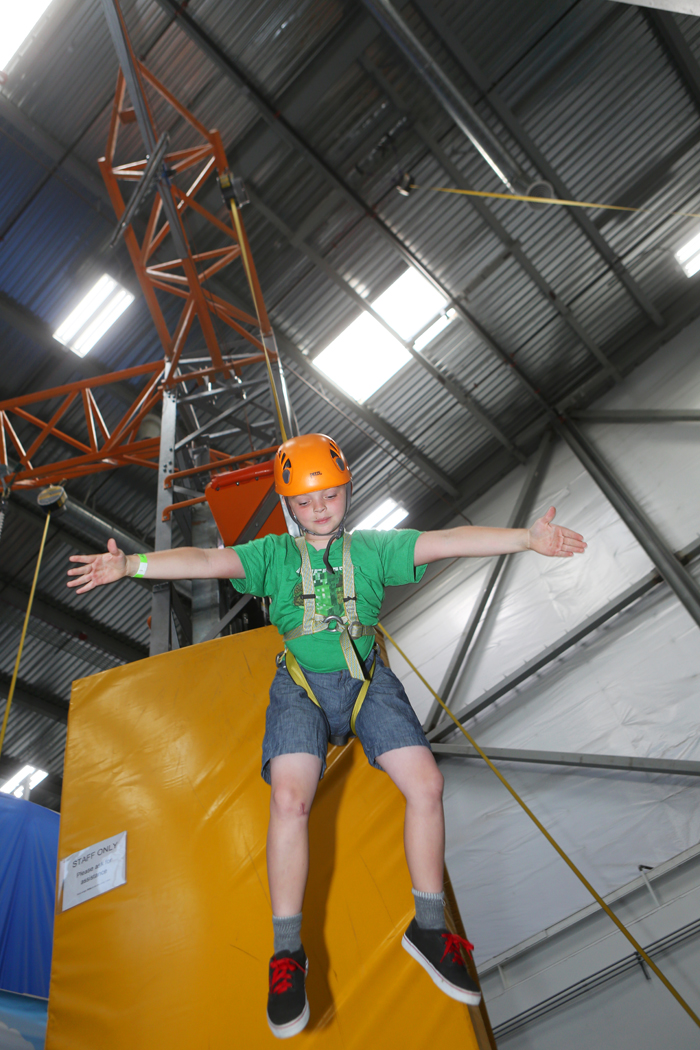 This little superstar was the first to catch the trapeze rope!  She gave all the other kids the courage to try it themselves.  It was one of the highlights of the night watching each kid make it to the trapeze bar.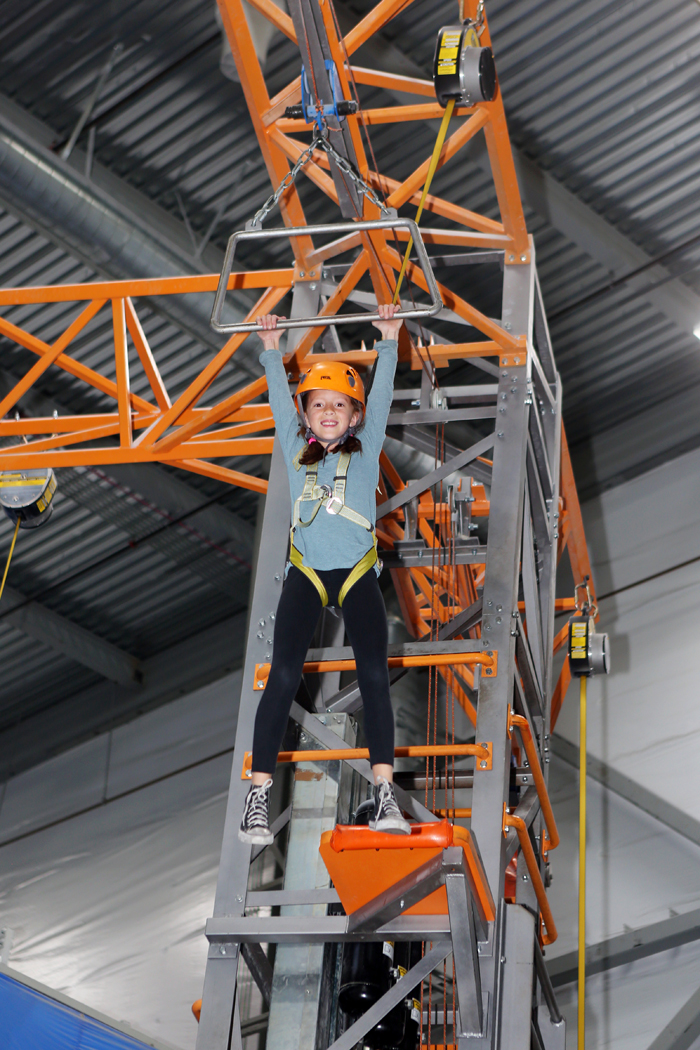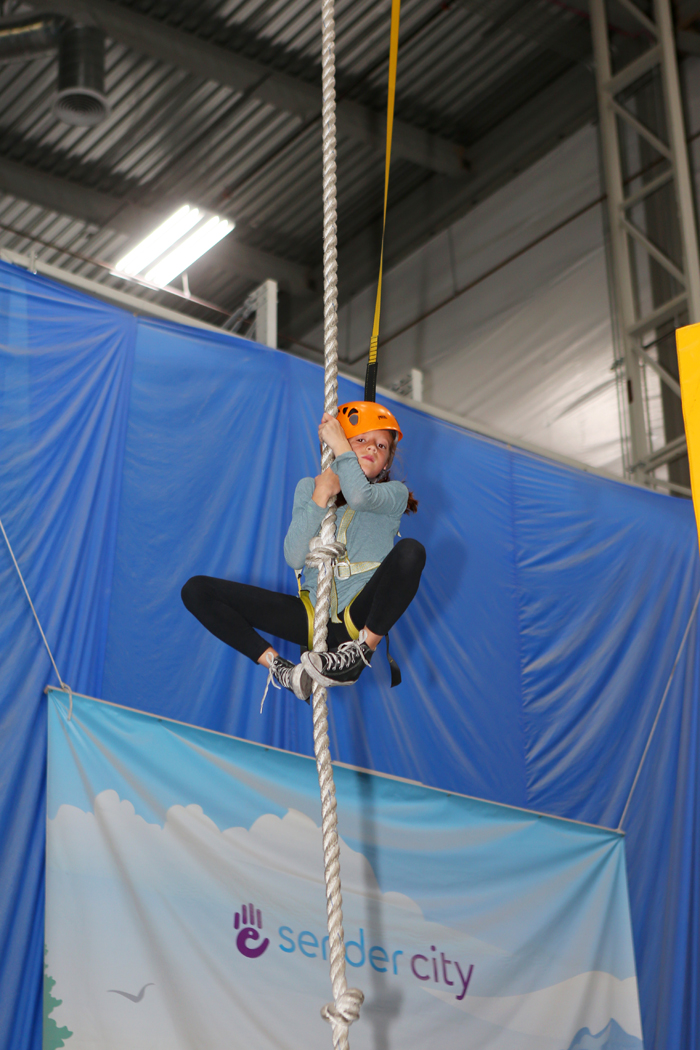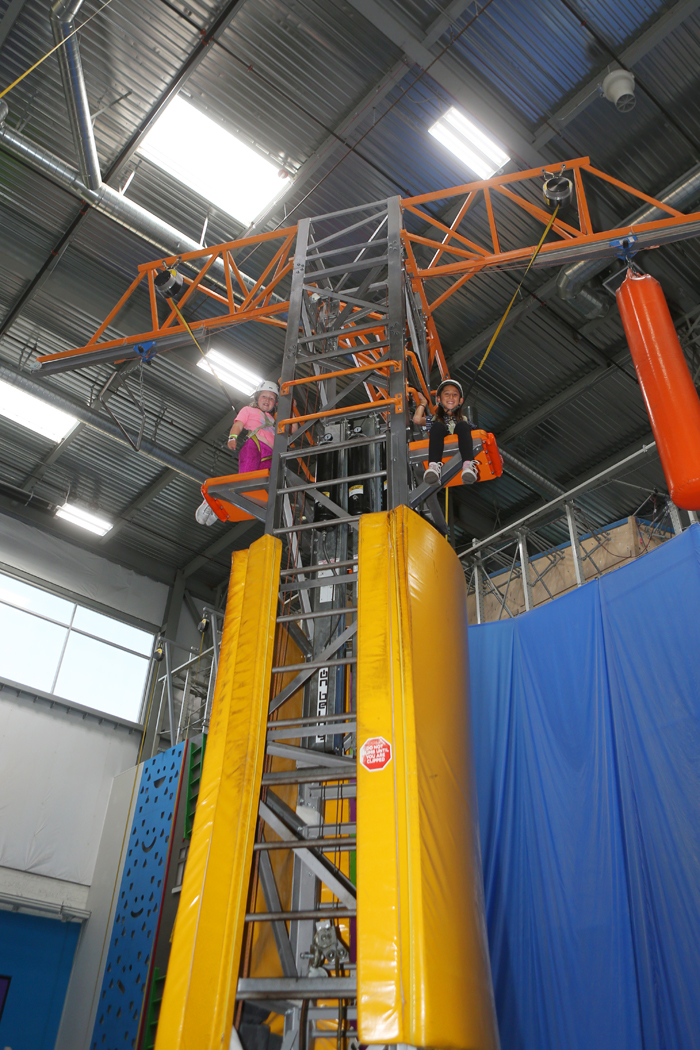 The most popular and most feared activity was the Human Drop Slide!  This was hilarious to watch!  Seriously you have to experience this for yourself.  Maddy was the first to make it to the top and drop.  
Her sweet little heart was pounding out of her chest, but it was amazing and she was so proud.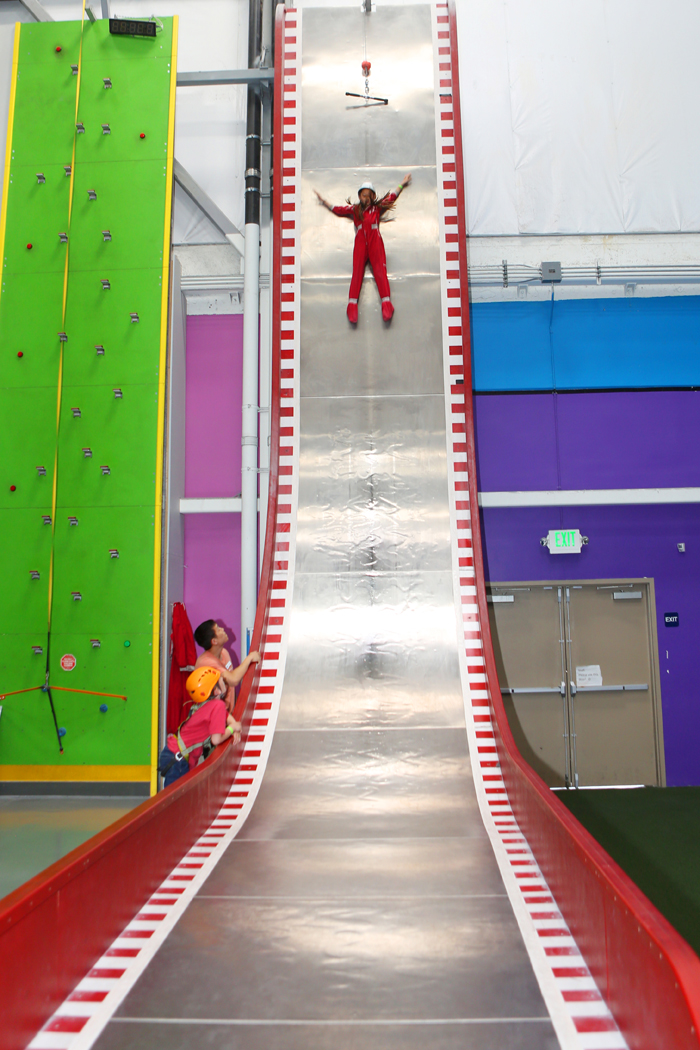 This is the mineshaft hiding inbetween some of the fun walls…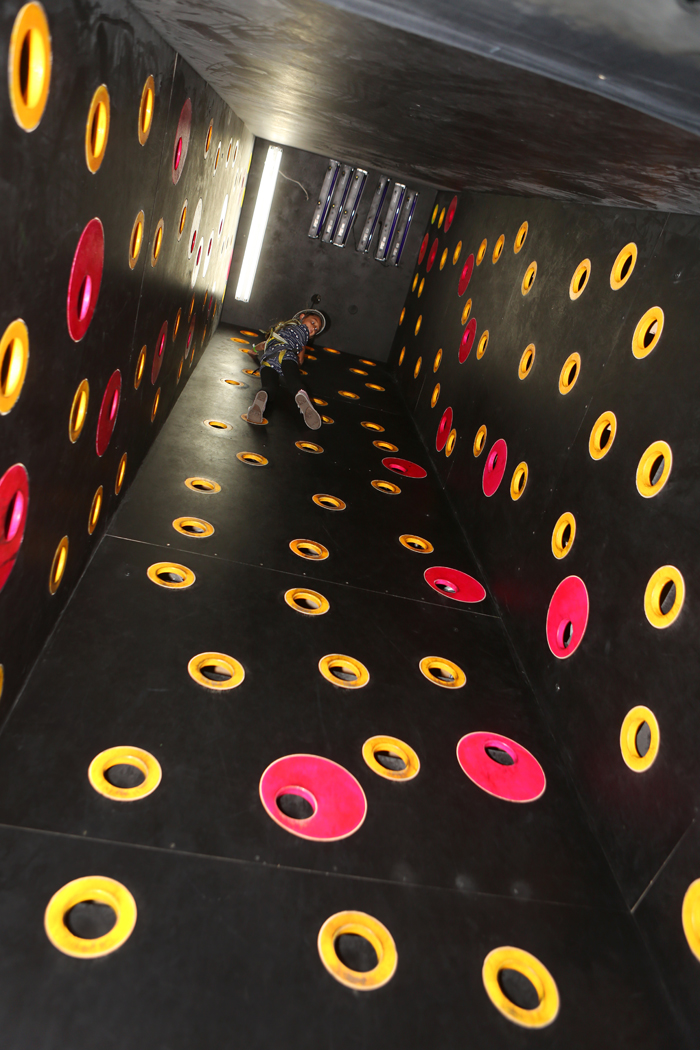 Spider man was also a big hit with the kids.  Who doesn't want to climb up a building?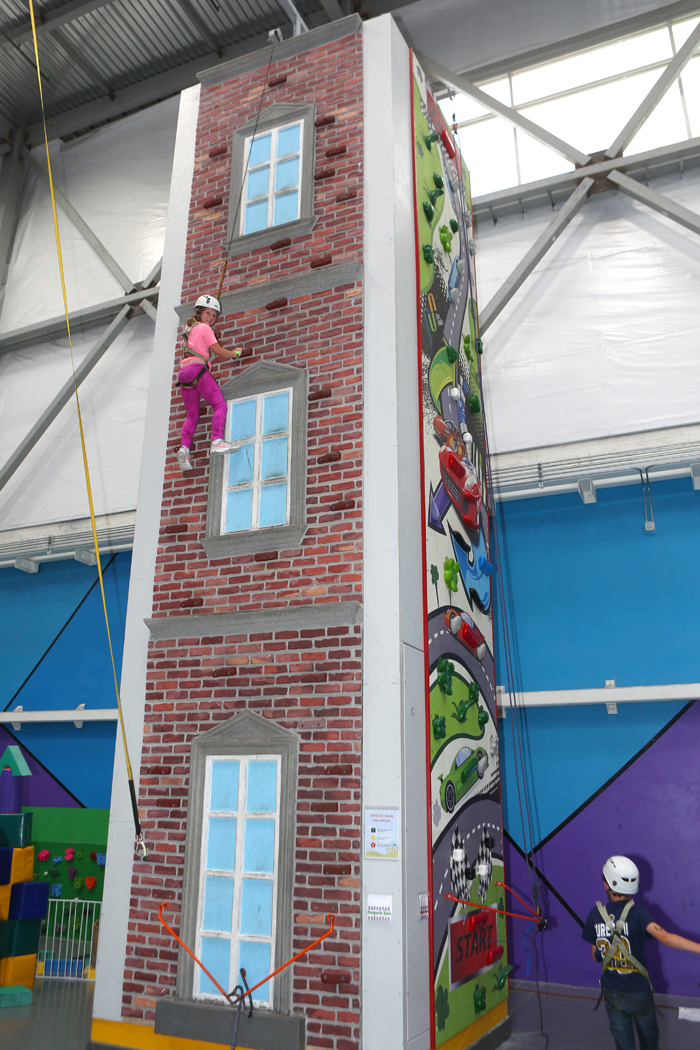 Maddy and Brennan raced to the top of this wall.  You can even record you time if you would like.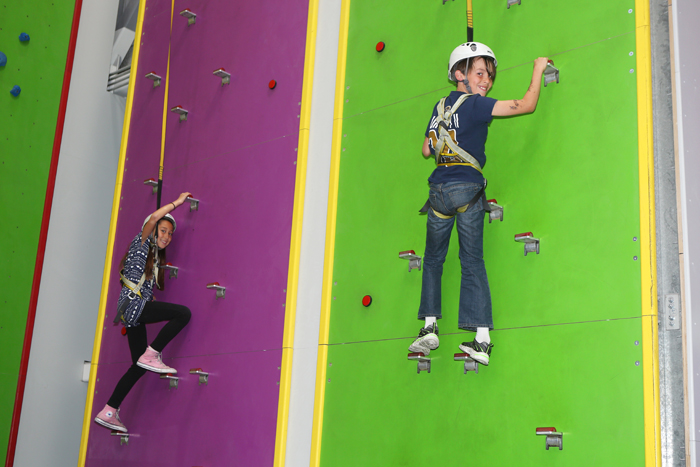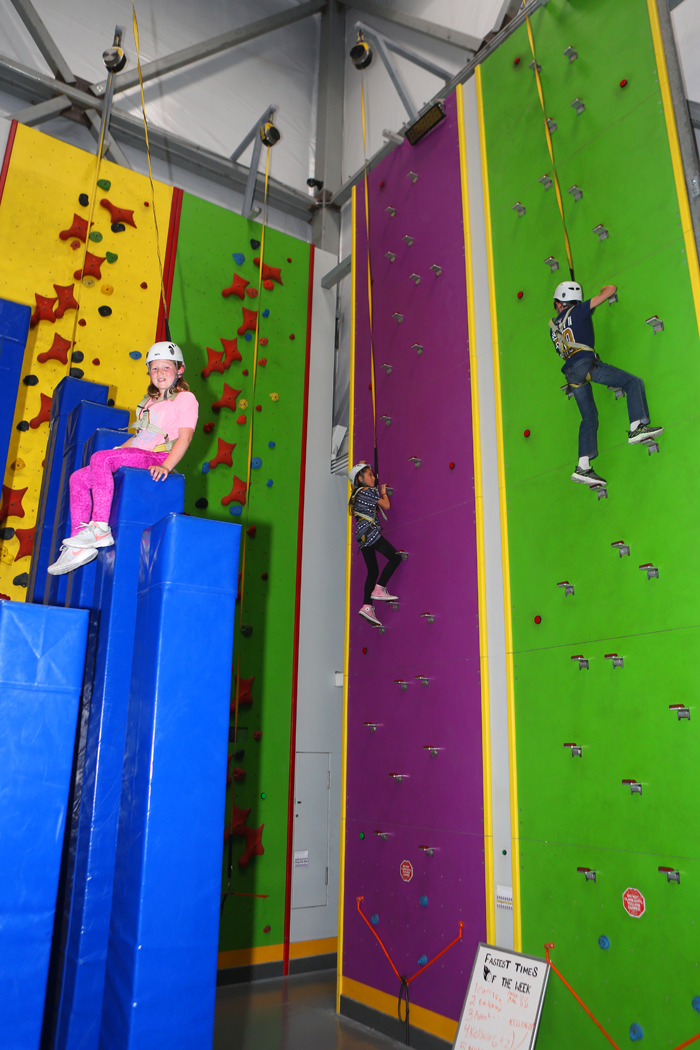 The bone wall was adorable…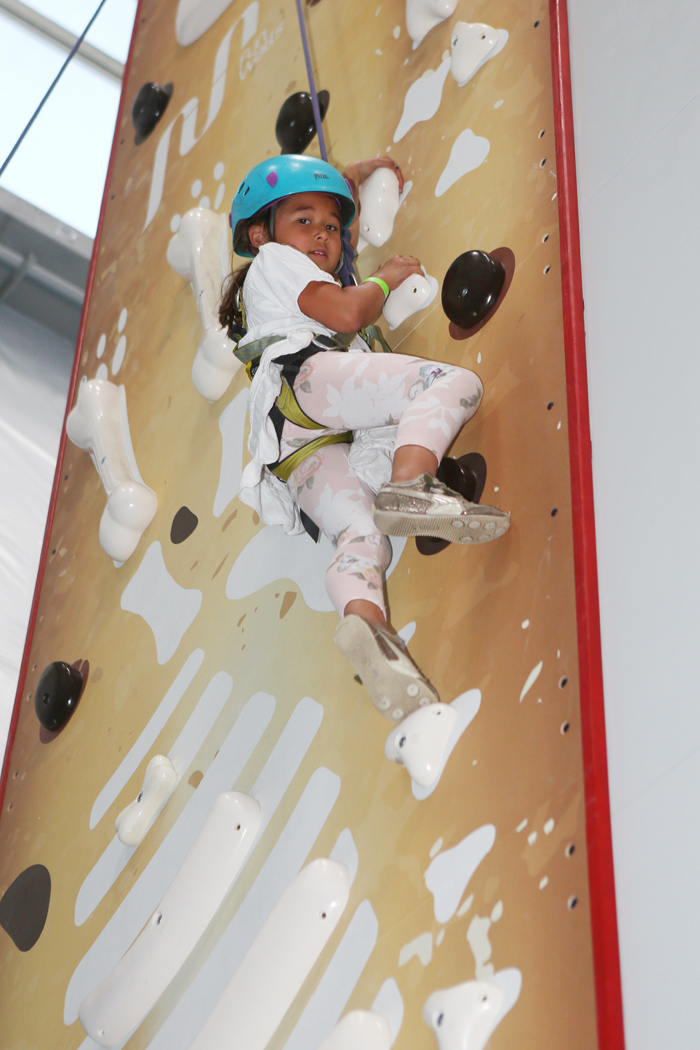 And the favorite part of the night was when Kate made it to the top of the Trembling Towers all by her sweet little self.  All the kids cheered Kate on to go higher and higher.  Next time I want my girls to try this with their eyes closed to experience how Kate would have felt.  Loved this night!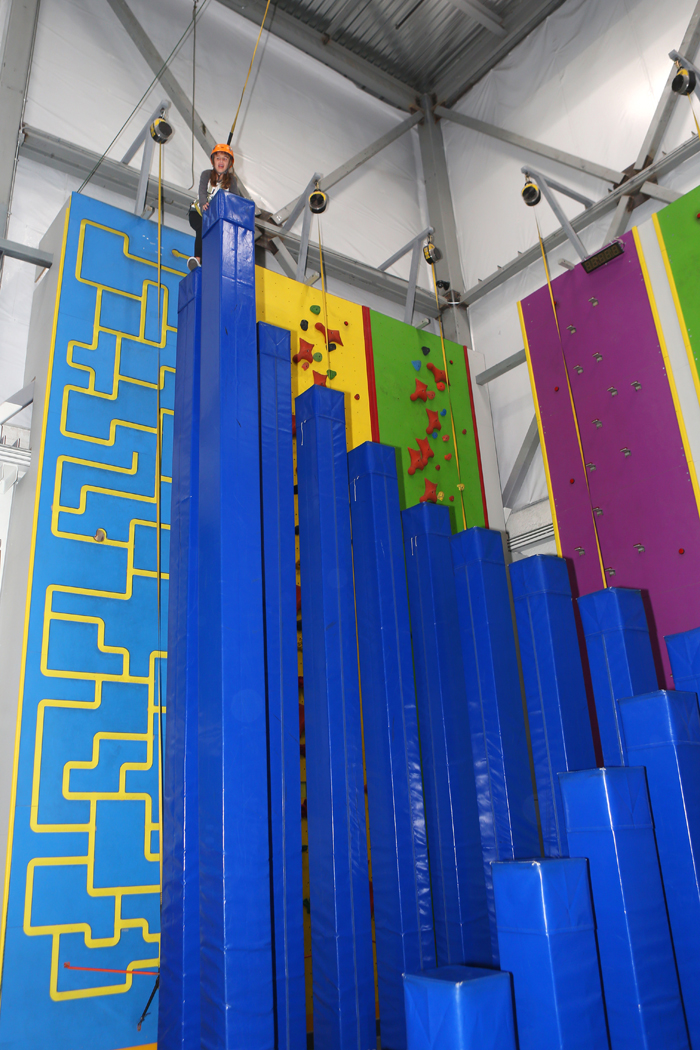 Maddy was so proud of Kate, we love this girl!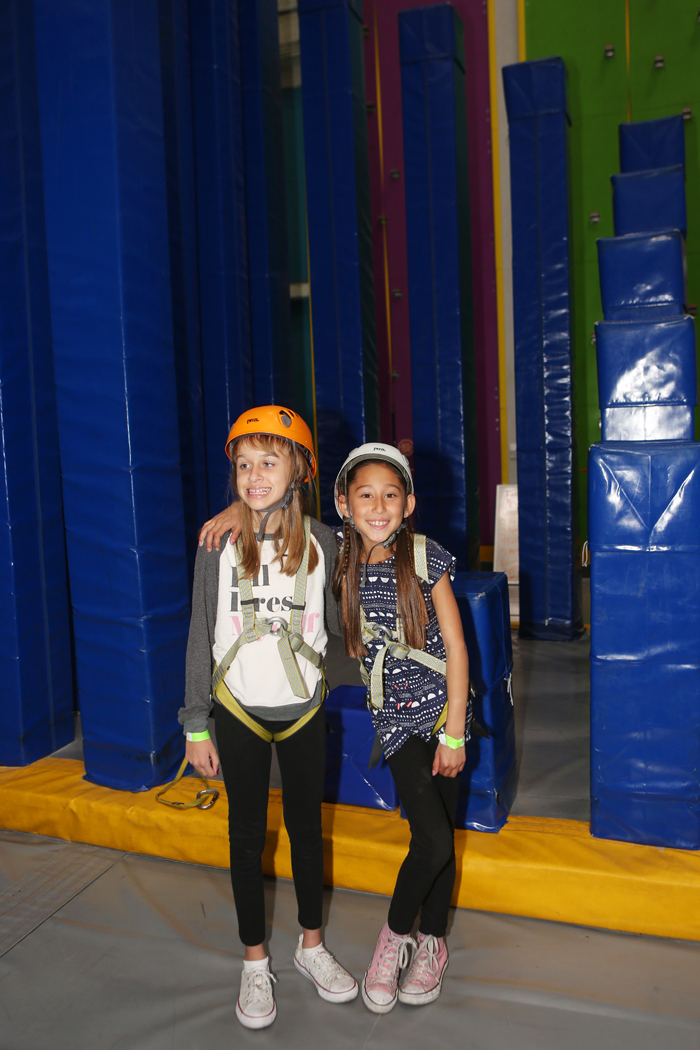 The final climbs for the night.. then we headed to In & Out for some celebratory milk shakes!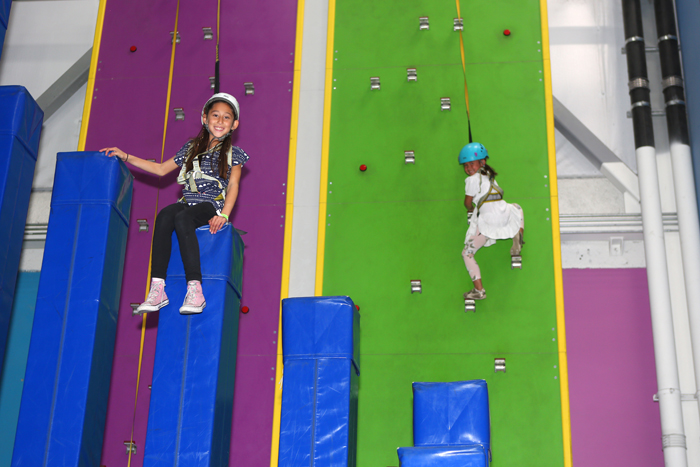 You must go to Sender One Climbing gym and experience Sender City and everything else they have to offer.  I'm already plotting when to go back.  It was an uplifting and self-esteem boosting experience that I want for my girls over and over.
Happy Birthday Super Madeline!  This one is for the books!  Love this girl!
FUN FACTS ABOUT SENDER CITY…
Sender City also has Birthday Party packages and party rooms.  Check out their party packages HERE.
You can also just reserve climbing time like we did that night.  Know that their are only 10 spots available in each hour reservation.  You MUST reserve your climbing spot online HERE before showing up at Sender One.
It is $20/climber and $5/climber to add the upgraded activities like the Human Drop Slide and the Jump Catch (I highly recommend this).
Also note that they also have a toddler park for your littles to hang in while the big kids play for just $10.
Go to Sender One Climbing Gym for more information and be sure if you go to share pics with us of your littles having the best day ever!